Welcome from the Head of Sixth Form
The Sixth Form at Clifton is a special place, providing an opportunity for self-discovery and personal development. Whether inside or outside the classroom, Sixth Formers embody the College's ethos of integrity, honesty and spirit, as well as developing skills of leadership, organisation, responsibility, resourcefulness, perseverance and tolerance throughout their two year journey with us.
Clifton's Sixth Form is a dynamic and stimulating environment in which to live and work. Our student body is around 80% British with 20% of students coming from around 40 different nations making it an exciting and diverse community.  We inspire our students to follow their interests, while imparting a core academic curriculum of knowledge and rich cultural experiences. We are keen to foster individual talents while balancing this with a powerful House system which embodies a strong community ethos and a culture of high all-round expectation.
The inventors, entrepeneurs, and Nobel Prize Winners amongst our Alumni continue to inspire present-day pupils and there are a wide range of academic enrichment opportunities within a spectacularly wide-ranging co-curriculum. The scholars groups within the Pippard Society take on a wide range of esoteric topics, and the Clifton Futures programme offers a range of opportunities for students to develop their employability skills. 
Additionally, the Old Cliftonian community which all Sixth Formers enter when they complete their time at the College, is a large and well-connected body of professionals who support and offer a wide range of opportunities to pupils past and present.
Cliftonians are intellectually curious and adventurous, and leave with a sense of pride in the College's community and heritage.
One of the reasons for the high demand for places in the Sixth Form is the School's reputation for success in gaining places at the UK's top universities.
About a dozen students each year go on to Oxford or Cambridge, and many others go to Imperial or University College London — these being the four UK universities ranked in the top ten globally.
Mr Nick Mills
Head of Sixth Form
Outside the Classroom
At Clifton College, Sixth Form students benefit from an unusually large selection of cultural and recreational amenities. Few schools have access to such an array of museums, galleries, theatres, cinemas, cafés, restaurants and shops.
Sixth Formers benefit from our regular lecture series which sees them introduced to a variet y of inspiring and motivational speakers.
Sixth Formers enjoy greater priviles and independence than other pupils, and have access to the Junior Common Room, or JCR, which provides a social café-style space in which they can meet, talk and relax.
The teaching is excellent, all the teachers are really motivated to help us learn something from each lesson, besides just completing the syllabus.Lea Van der Zwalmen, 16
Clifton Talks Programme
The Clifton Talks programme is a series of fortnightly talks which provoke, fascinate and inspire Sixth Form students. These talks vary from year to year and cover a wide variety of subjects. In recent times we have hosted speakers such as:
Explorer and broadcaster Leon McCarron, 'Self-powered journeys and creative writing'.

BBC and ITV presenter (and Old Cliftonian) John inverdale, 'Careers in the Media'.

LGBTQ+ activist Juno Dawson, 'LGBTQ+ Rights'.

Women's prize nominated author Yvonne Battle-Felton and Season Butler discussing 'Diversity in Creative Fiction'.

Jonathan Barnfield (OC) – Finance and wealth management .

Ex-cricketer Patrick Foster, 'Before the fun stops, stop. The dangers of online gambling'.

John Hoskison: Risks And Consequences (Using Life Lessons Learned Through Sport To Survive)
Senior Debating
All Sixth Form pupils also have the opportunity to compete in the hotly contested Senior House Debating competition. This hones their public speaking, quick-thinking and wit as they develop their intellectual agility under pressure. 
Recent motions have included topics such as the censorship of violent content online; whether gender divisions should be scrapped and whether countries should ban the sale of skin whitening creams, and similar products. 
The early rounds are hosted in smaller venues, with audiences of 60 or so, while the later rounds are contested in front of the entire Sixth Form of around 320.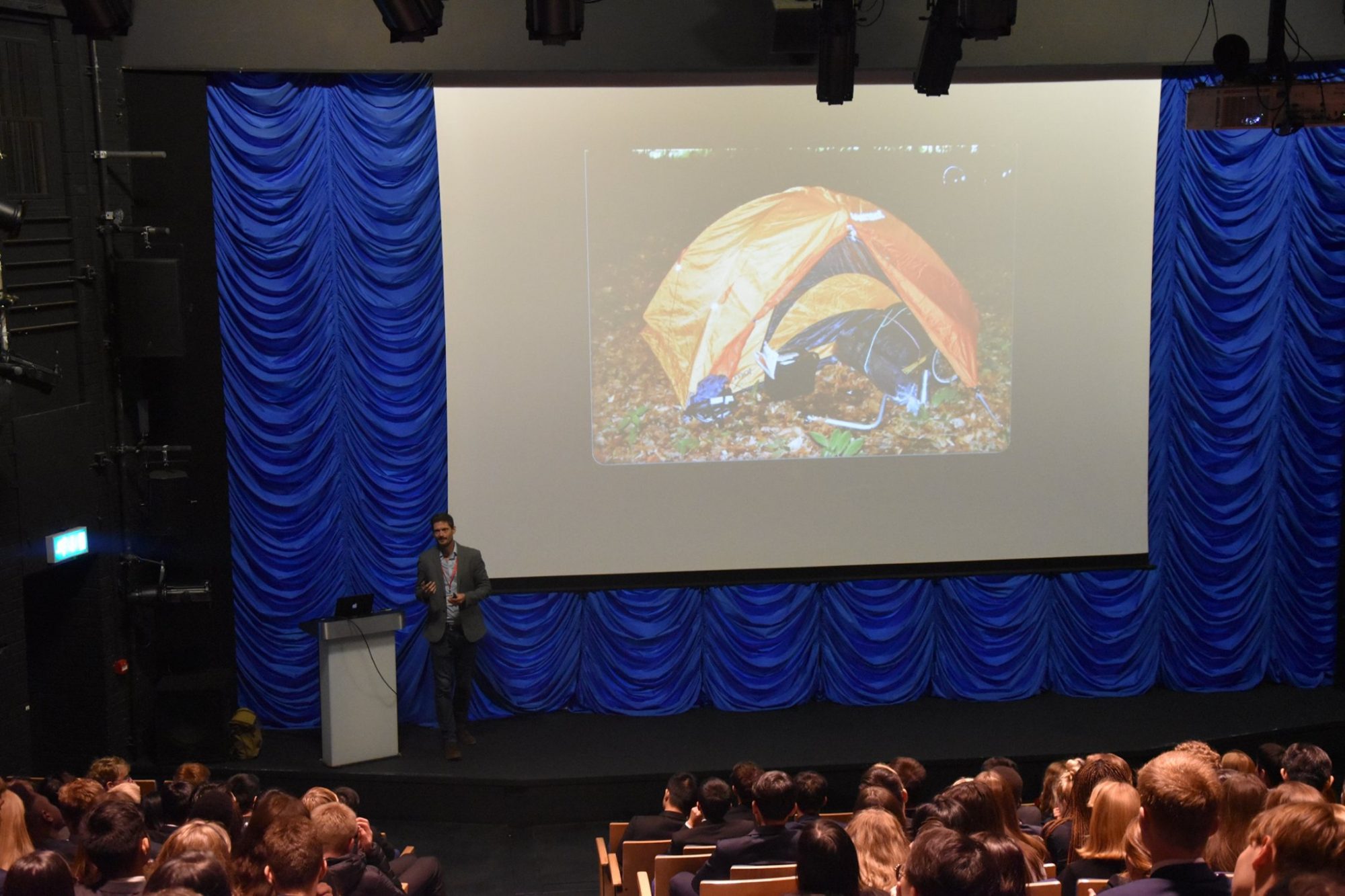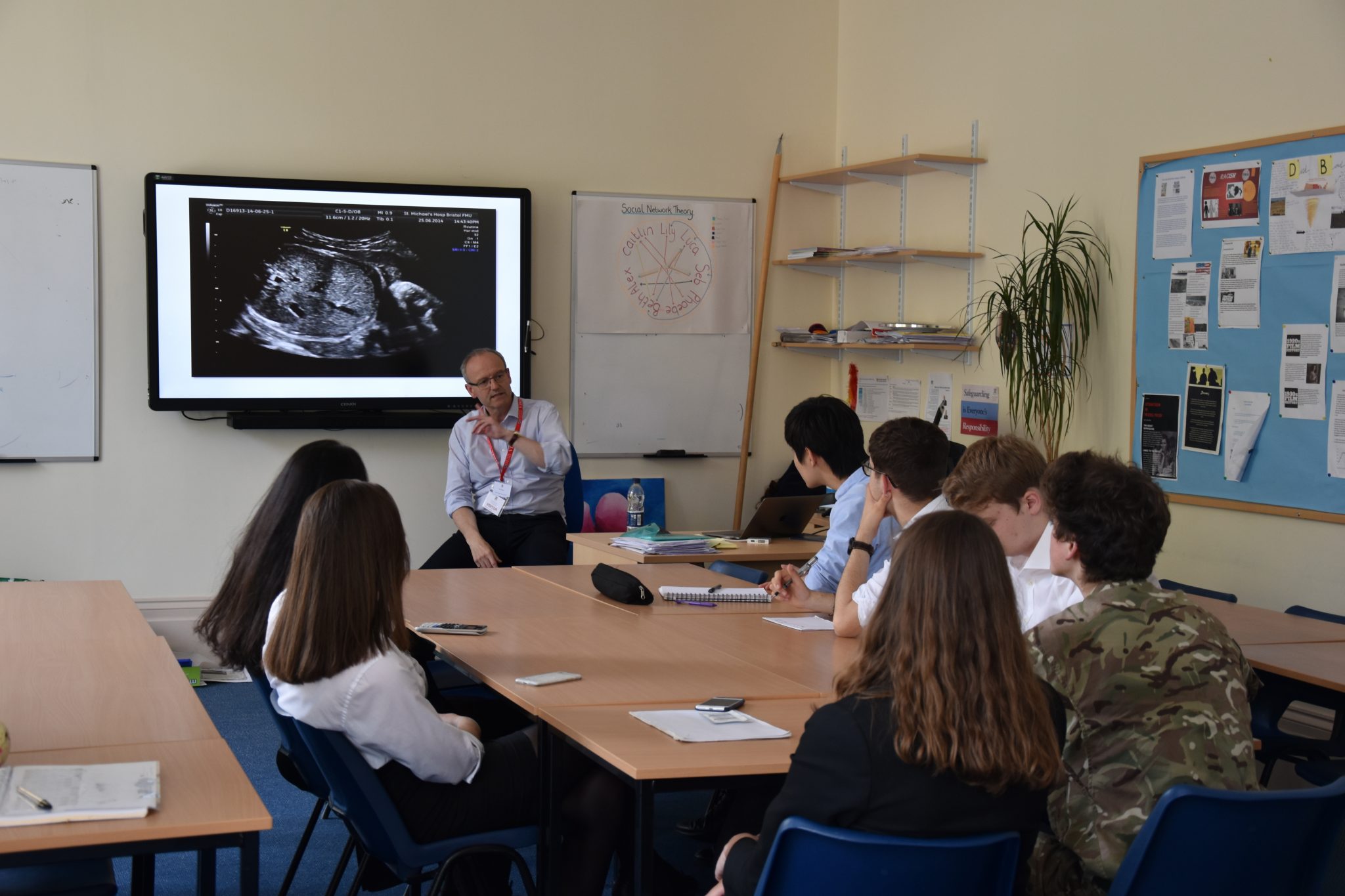 International Applications
With some amazing opportunities to study abroad, it is becoming increasingly popular for students to consider an application to universities beyond the UK, and around 10% of the Upper Sixth do this each year. 
US universities at which Cliftonians have been offered places in recent years include: Yale University, University of New York, University of Chicago, Loyola Marymount University, University of Colorado, Arizona State University and University of San Francisco amongst many others.  With a track-record of success, any Cliftonian considering university in America can be sure that they will receive excellent support and advice.
Clifton is a member of the Overseas Advisors Forum and regularly hosts fairs in which students can meet admissions staff from a range of international universities. In recent times we have hosted universities and colleges from Spain, Switzerland, the USA, Canada, Hong Kong, and mainland China. 
These applications require specific expertise which we can provide at School. We can also prove links to a network of more specialist advisors for more complex applications requiring further expertise.
Sixth Form FAQs
Why should I choose Clifton College? Clifton College is one of the country's leading independent boarding schools and offers first-rate teaching and outstanding educational and co-curricular facilities for boarders and day pupils. We will help you fulfill your potential and achieve your goals. We have high academic standards and places in the Sixth Form are in high demand because of our reputation for success in gaining places at the UK's top universities. However, we also realise that being in the Sixth Form isn't just about hard work. There are many clubs and activities to help you relax and develop the confidence and social skills that will serve you well in later life.
What qualifications do I need to study at Clifton College? Pupils joining the Sixth Form need a minimum of 3 A grades and 3 B grades at GCSE (or equivalent for overseas candidates). In all cases, the Headmaster will review each pupil's performance on an individual basis, and admission to the Sixth Form is at his discretion. Individual departments also have minimum entry criteria, which are set out in the Sixth Form booklet.
Can I get a scholarship? Academic, Music and Sport scholarships are available to outstanding students. For more information, see Admissions.
Many of the other Sixth Formers have been at Clifton College. Will I feel left out?
No. Clifton College is a friendly and decent school, and we pride ourselves on our warmth. Our staff are also on-hand to offer support and ensure new students settle in well.