Year 7 students enjoy Graffiti Workshop
3 October 2019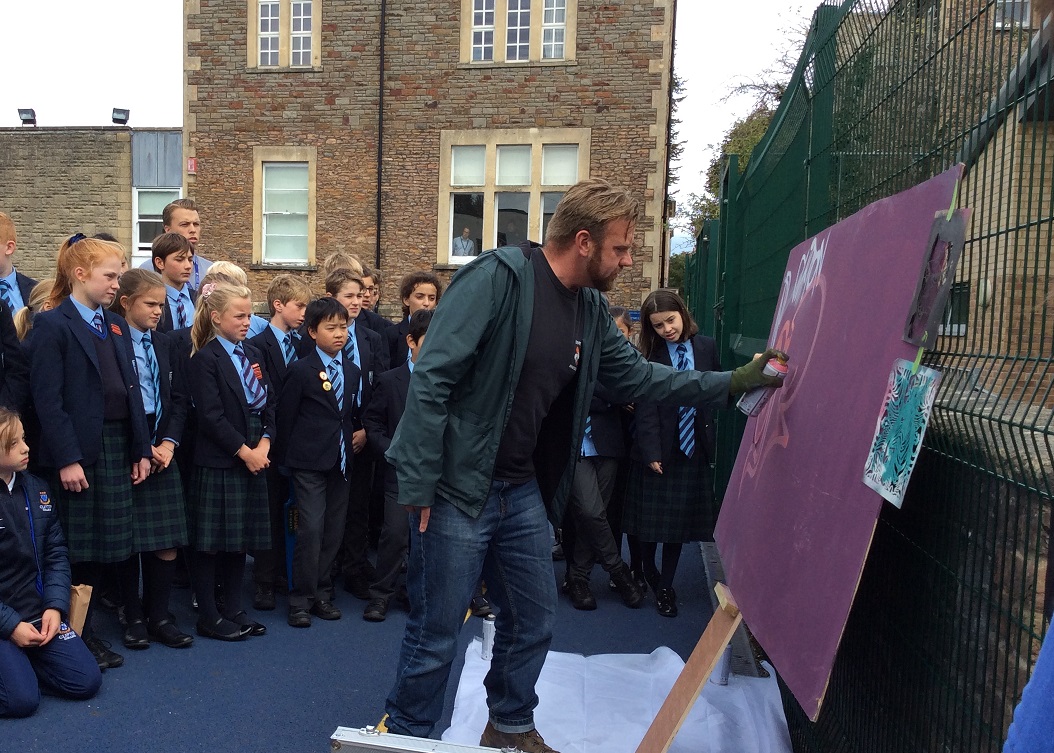 This afternoon, our Year 7 students took part in a graffiti workshop run by Rob Wheeler. Rob is a local print maker and graffiti artist who has painted several murals for venues across Bristol, working for the Wild Place and H&M amongst many others.
During the workshop, the students learnt about the history of graffiti and how to create their own piece of graffiti artwork using key graffiti techniques. They were also given the opportunity to work with indoor spray paints and stencils.
As you can see below we have some budding Banksys in our midst!