Year 2 visit the Clifton College beehive
1 October 2020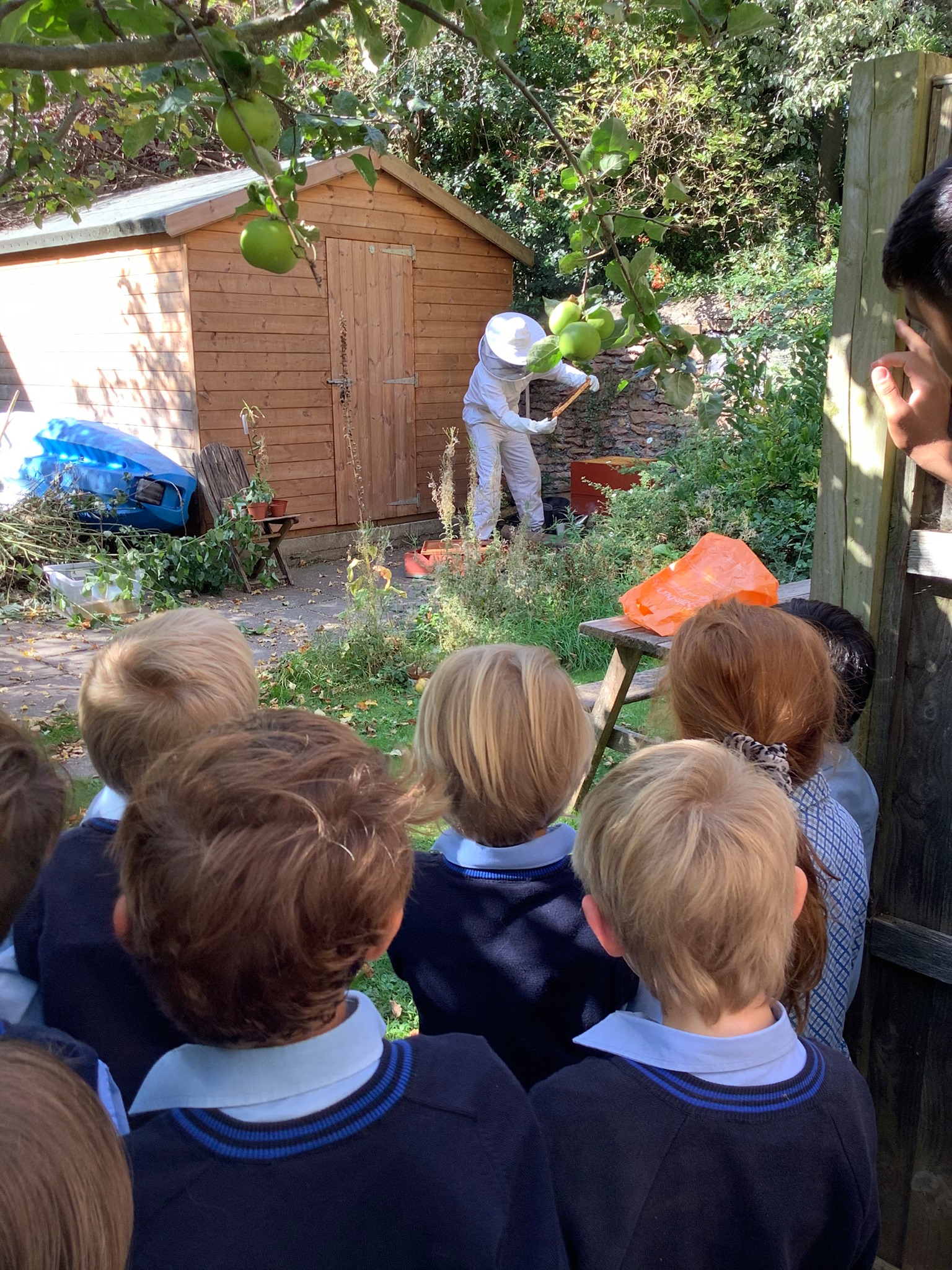 Some of our Year 2 Pre-Prep children were very lucky to go on a little trip to Mr Walton's back garden to see Mr Paynter the beekeeper this week!
The talks were fascinating and they found out lots of new things about how to look after bees and how honey is made.
The children asked some really interesting questions and demonstrated their good listening skills throughout.
They stood calmly (at a distance) while Mr Paynter showed them the inside of the hive and the special equipment he needs to use.