Upper School Remembrance Sunday
15 November 2021
Remembrance Day, also known as Armistice Day, marks the day World War One ended in 1918. On the 11th day, of the 11th month at 11am, a two-minute silence is held as a tribute to those who lost their lives fighting for their country.
On Sunday, our Upper School pupils and teachers gathered in the Chapel along with the College's Combined Cadet Force for our annual Remembrance Sunday service. This was followed by a wreath laying ceremony at the College's Memorial Arch.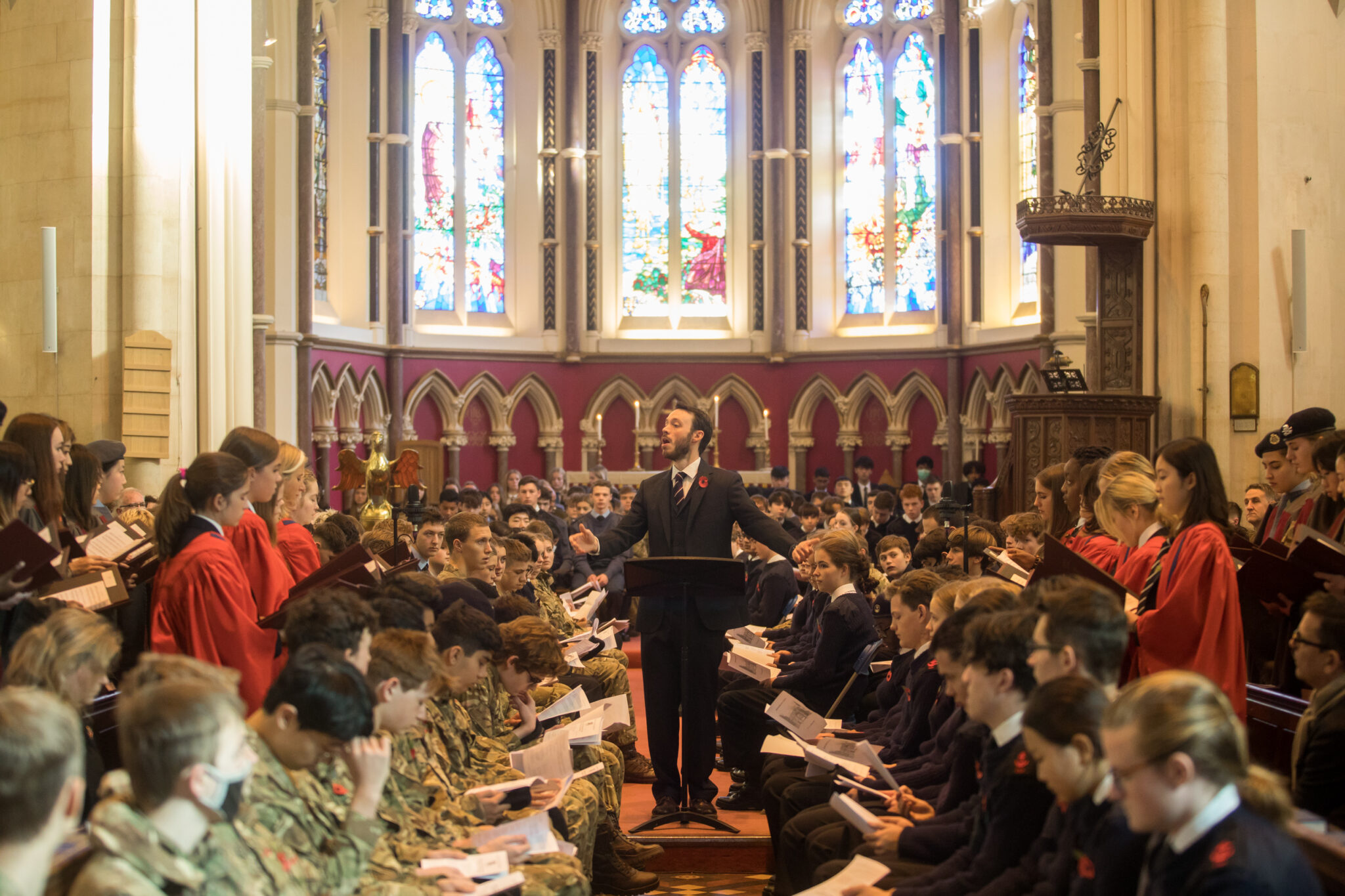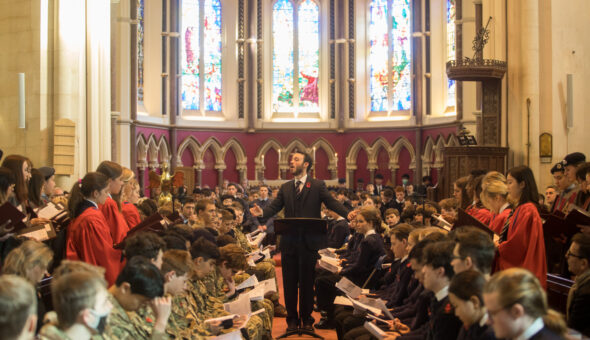 The congregation participated in a moving service which was attended by a number of our armed forces families and parents. The College Chaplain led the service assisted by our pupil organist, trumpeter and piper along with the Chapel Choir.
After the service, the Act of Remembrance was held at the College's Memorial Arch. Pupils from the College's Combined Cadet Force laid wreaths to remember more than 850 members of the College who lost their lives in conflict around the world. A bugler then played the Last Post to mark the beginning of a two-minute silence. The Memorial Arch was constructed in the 1920's in memory of former pupils and staff who lost their lives in the First World War. It stands as a timeless reminder of the need to remember with thankfulness, the sacrifice made by so many on our behalf.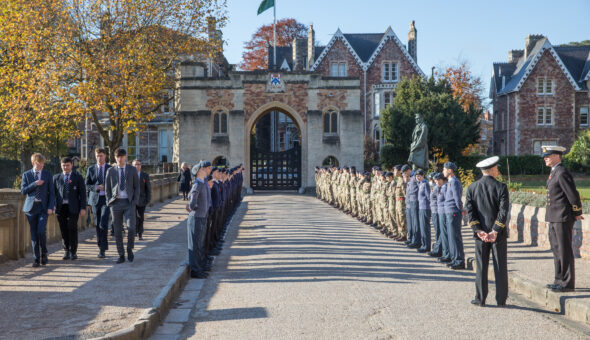 Further Acts of Remembrance have taken place throughout the week around the College involving various year groups of pupils.