The unbeaten 1970 XV team presents cup to Clifton
16 December 2020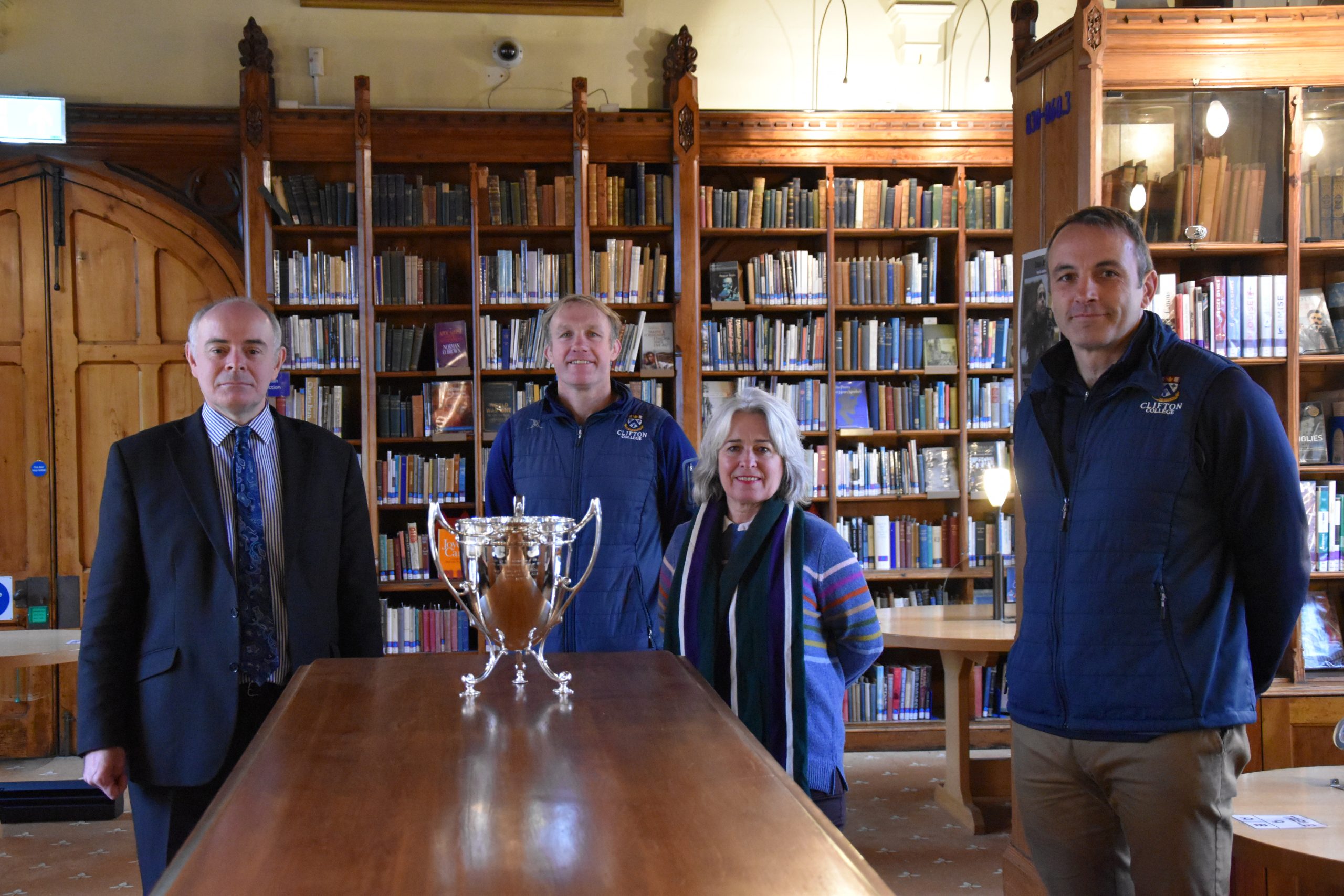 The unbeaten 1970 XV team presented, with the help of the OC Society, a cup to Head Master, Tim Greene, Director of Rugby Matt Salter and Danny Grewcock. The cup will be for the coaches to award each season to the 'Coaches player of the Season'.
The unbeaten 1970 Team have celebrated their 50 year anniversary with many virtual calls, videos from the coaches from 1970 , and have reminisced and raised funds for an ongoing Rugby Scholarship. The scholarship recognised all the team but in particular two members of the team no longer with us.
The College looks forward to welcoming them in 2021 for a dinner of celebration and the presentation of the Cup to the Coaches Player of the Year.