The Autumn Concert: A splendid evening of music in Big School
27 November 2019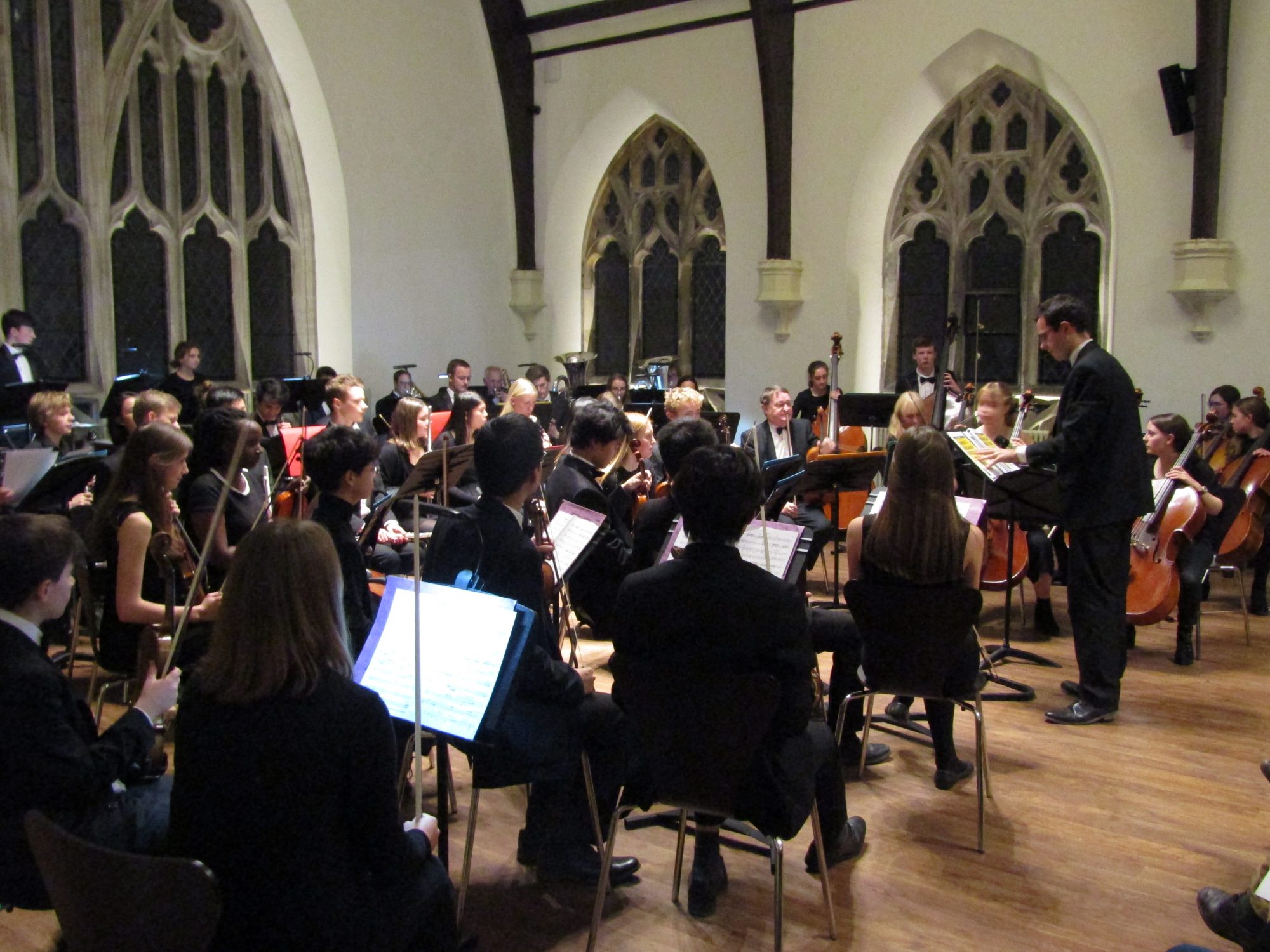 Following its refurbishment and new acoustic panelling, 70 pupils came together in the splendid venue of our Big School to perform the Autumn Concert.
The Wind Band launched the evening with two rousing American numbers; A Little Salsa Music and Hootenanny, which saw pupils performing on diverse instruments such as the bass clarinet and the marimba. This was followed items by the cello, guitar, saxophone, flute, brass and string ensembles in music from Praetorius and Debussy, through to Railroad Boogie.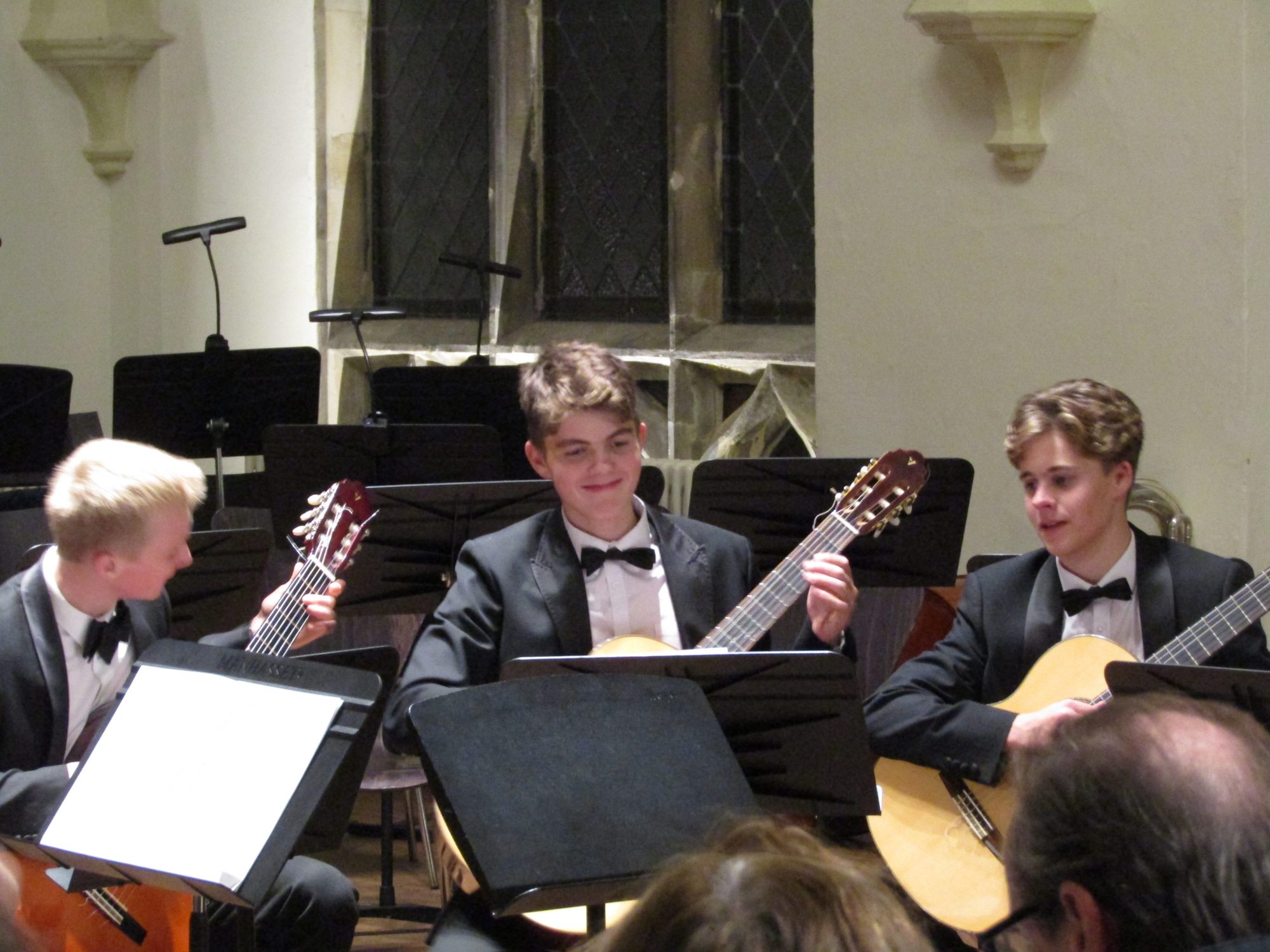 A new collective gave a very fresh chamber interpretation of Haydn's La Rein' Symphony. The Orchestra closed with two grand Russian tone poems; The Young Princess and the Princess from Scheherezade by Rimsky-Korsakov, and Mussorgsky's grand evocation of witchcraft Night on a Bald Mountain.
Well done to all for a super evening that pleased the large audience.