Successful Easter for Equestrian Team
19 April 2021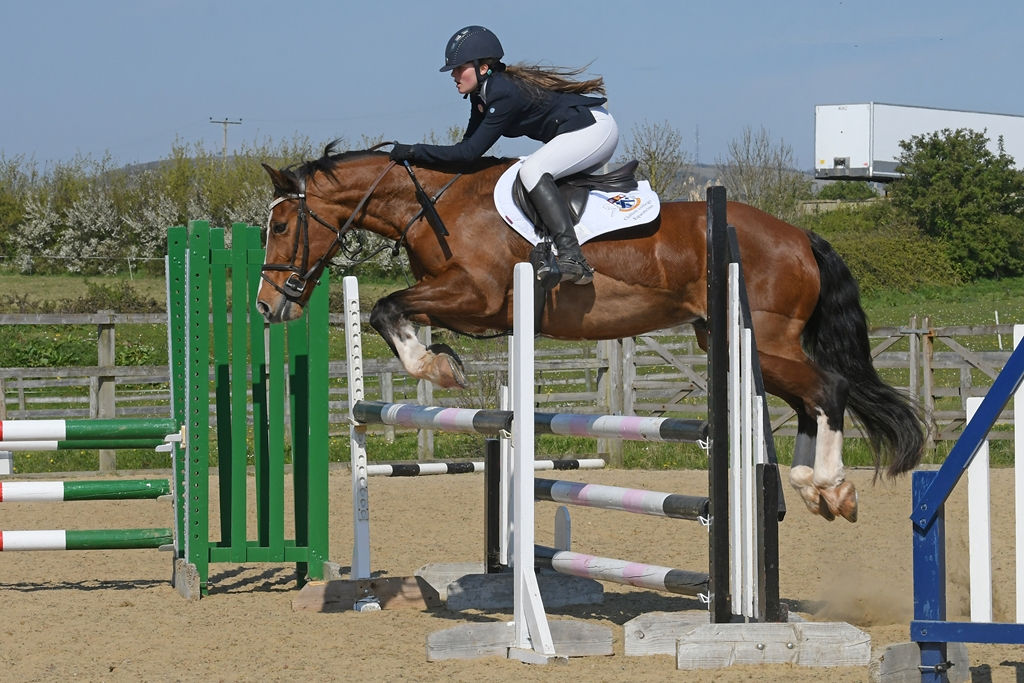 The parent led Equestrian Team had a busy and very successful Easter, and those who weren't able to get out and represent the school still had a lot of fun with their ponies at local competitions, rallies and clinics. Parents have also welcomed several new members to the team, from the Prep and Upper school, and it's great being able to represent Clifton College across a range of levels.
With lockdown easing, there were several important schools' competitions and the team was excellent at competing successfully against schools including Millfield, Stonar, Sidcot, Cheltenham Ladies College, Taunton, Kings Bruton and Wellington.
A snowy Easter Monday saw Tom (Year 6) and Isla (Year 4) competing in Worcestershire in the National Schools Equestrian (NSEA) Grassroots show jumping with Isla coming 2nd in the 40. Across in Wiltshire Jemima (Year 8), Catherine and Emily (both Year 9) rode for the school at the Schools Equestrian Games (SEG) Arena Eventing. Emily rode a text book clear round within 0.4 seconds of the optimum time to come 2nd and qualify for this year's Gatcombe Festival of British Eventing.
Clifton College was well represented at the NSEA Arena Eventing at Kings Sedgemoor with a squad made up of Will (Year 8), Bella (Year 7), Jemima (Year 11), and Catherine and Emily (Year 9). Everyone's hard work paid off with the 70 team qualifying for the NSEA championships at Hickstead in May. Will beat a very competitive field to win the 90 and qualify as an individual for the championships. He will join the 70 team at Hickstead in May along with Emily who had already booked her place by winning the 80 qualifier last year.
Finally just this weekend a team made up of Catherine, Emily and Will won the British Show Jumping (BS) 90 Direct Qualifier class at Badgworth to guarantee their place at the BS National Championships in August.
Clifton College is proud to support the parent led Equestrian Team. Please note; though this team competes under the Clifton College name, it is not governed by the College.