Students enjoy once-in-a-lifetime rugby tour of Chile and Argentina
22 August 2019
Forty five Clifton College students and five staff members recently returned from a once-in-a-lifetime rugby tour of Chile and Argentina. Here, first team coach Sam Caven recalls their adventures.
Two days into the tour, we were in Santiago where our 1st XV took on a Chilean U18 selected team while the seconds played the Old Grangonian U16s. This was a great competition between both sides with Clifton College 1st XV losing 27-17 to a very physical Chilean side. Meanwhile, our 2nd XV ran away with the game against the Old Grangonians winning 52-15.
However, the losers scored a fantastic try to finish the game, going through 12 of their players' hands from the Clifton five-metre line to finish off in the corner of the Old Grangonian's side.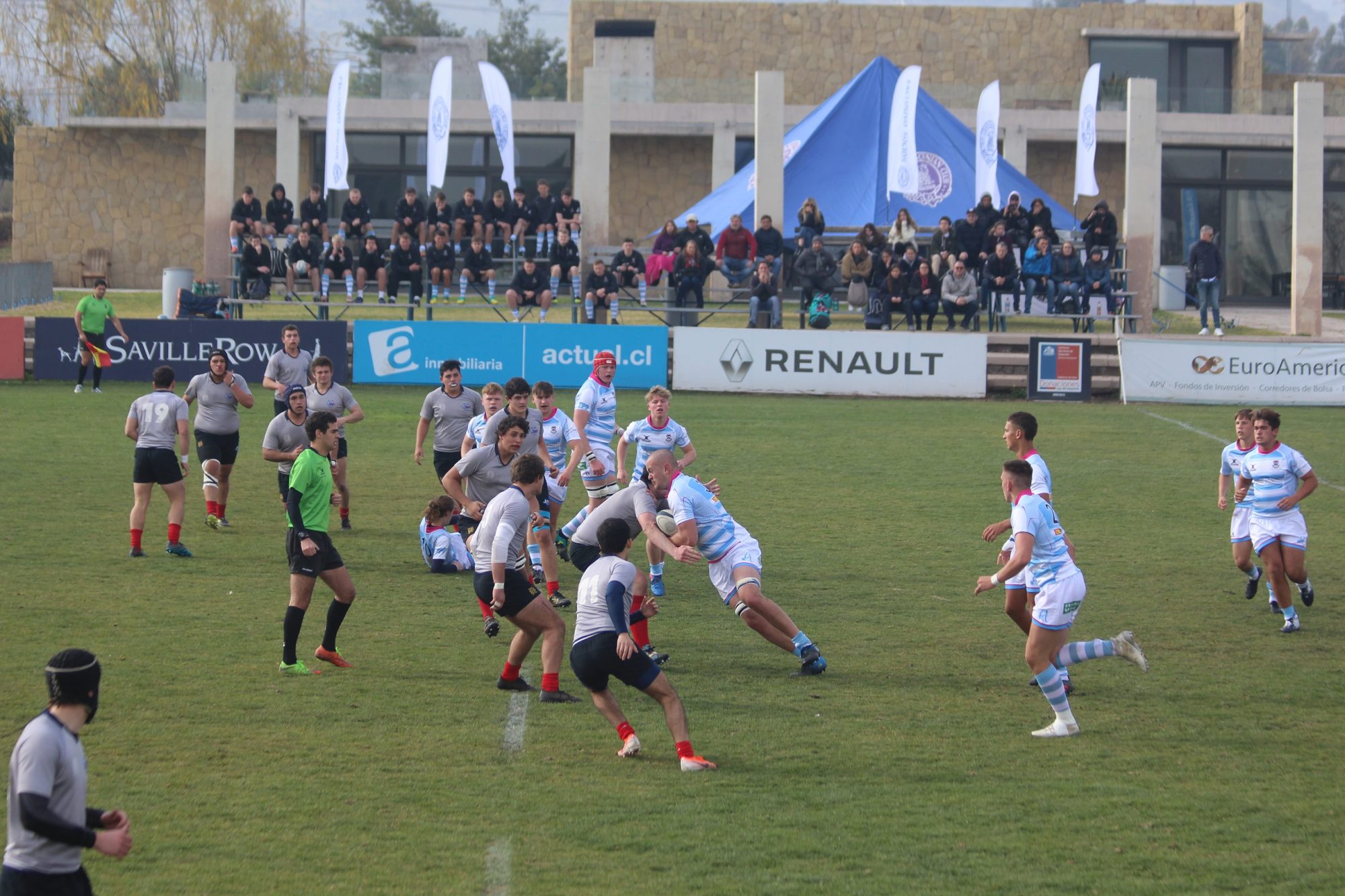 Our first excursion was white water rafting on the Maipo River followed by a traditional Chilean country meal at Casa Bosque Restaurant. Highlights of the day had to be the team bonding during the rafting and the intense competition between both sides. We finished the day on a high by enjoying the incredible spread the restaurant put on for us.
Next, came a day of sightseeing and we all set off to see La Virgen De Cerro, a shrine on a picturesque hilltop. Views from this excursion were unbelievable.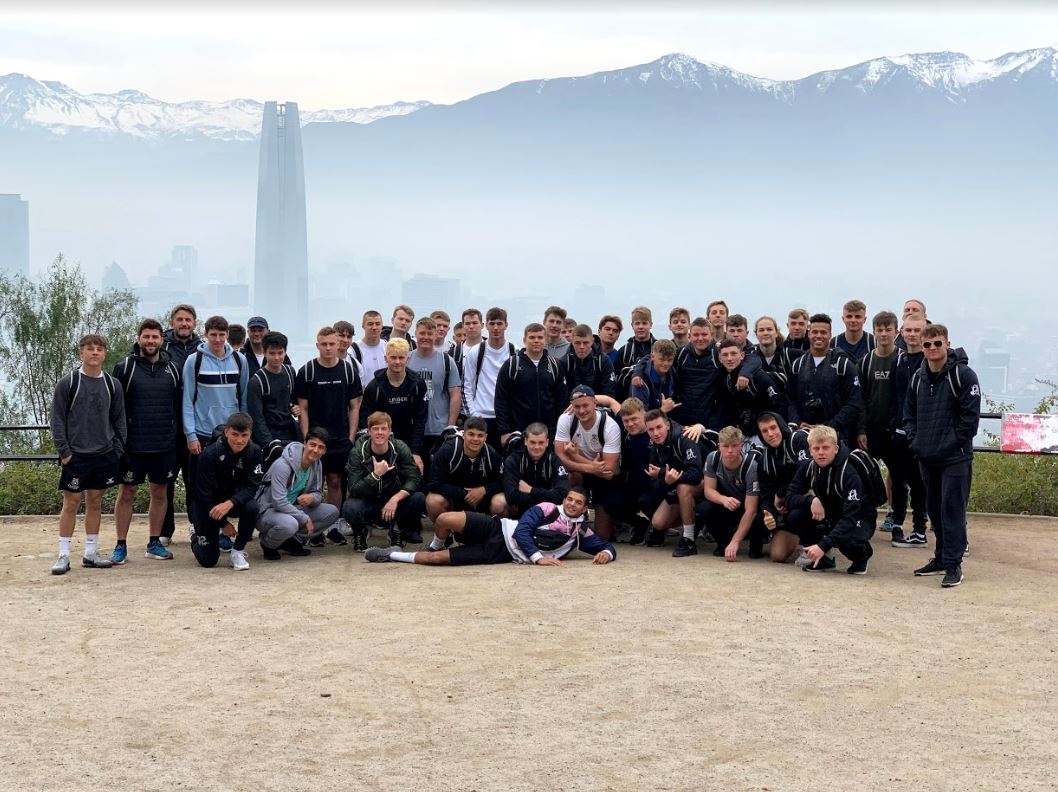 Our next game was against Craighouse School. Now, this is a school whose view from the pitch competes with the Close at Clifton College! Their pitch is set with a breathtaking mountainous panorama on one side and the school on the other – fantastic.
This was another fiercely fought game with our 1st XV winning 30-15 and our 2nd XV losing 21-20 in the last play of the game.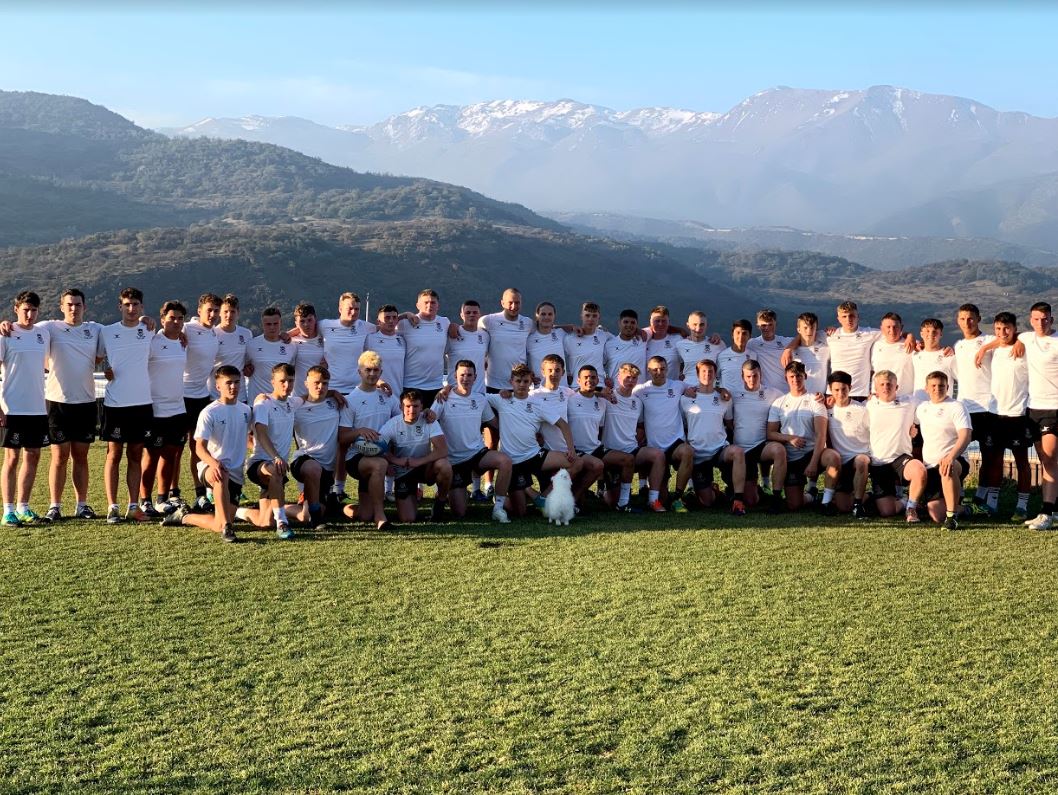 We were up bright and early the following morning to catch a flight to Buenos Aires, which kicked off our Argentina experience. The boys tucked in to an 'all you can eat' Argentinian BBQ at Siga La Vica Restaurant. This was a major feast and there wasn't a peep out of the boys while they each ate their body weight in meat!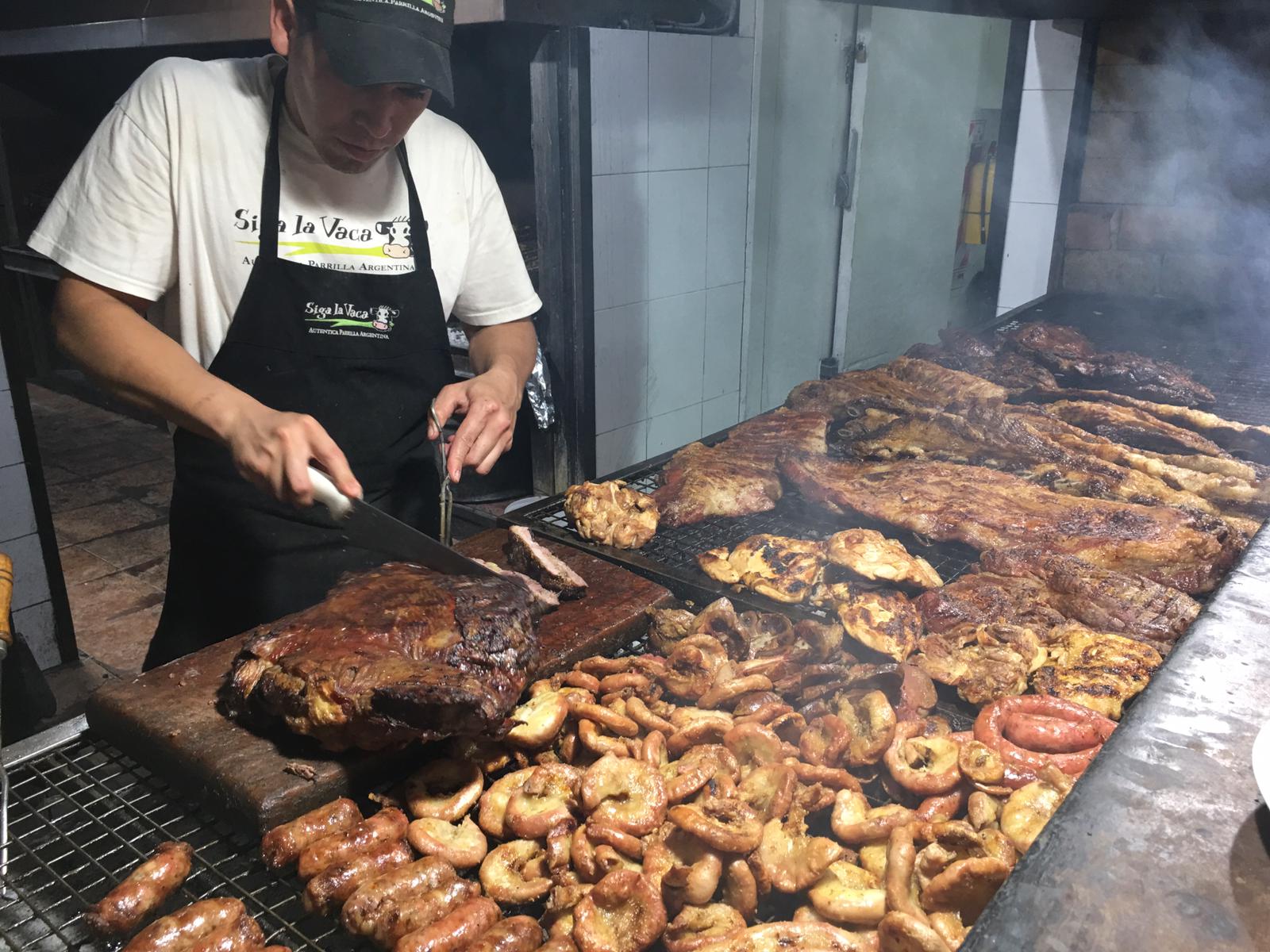 While the boys were experiencing the beauty and fun of these incredible countries, our Argentina and Chile Rugby Tour also had a strong charitable element. Parents, staff, pupils and sponsors pulled together before the boys set off to raise money for the charity United Through Sport.
A whopping $5,000 was raised, which will help build a new classroom at School 6 in Barracas, Buenos Aires. A big thank you to everyone who helped and donated.
We were able to visit the school and interact with staff and pupils. Clifton College pupils showed their hosts their rugby skills after playing volleyball and enjoying a sing along with them. We also saw another part of the charity's work on a visit to a soup kitchen and classroom. It was a very humbling experience.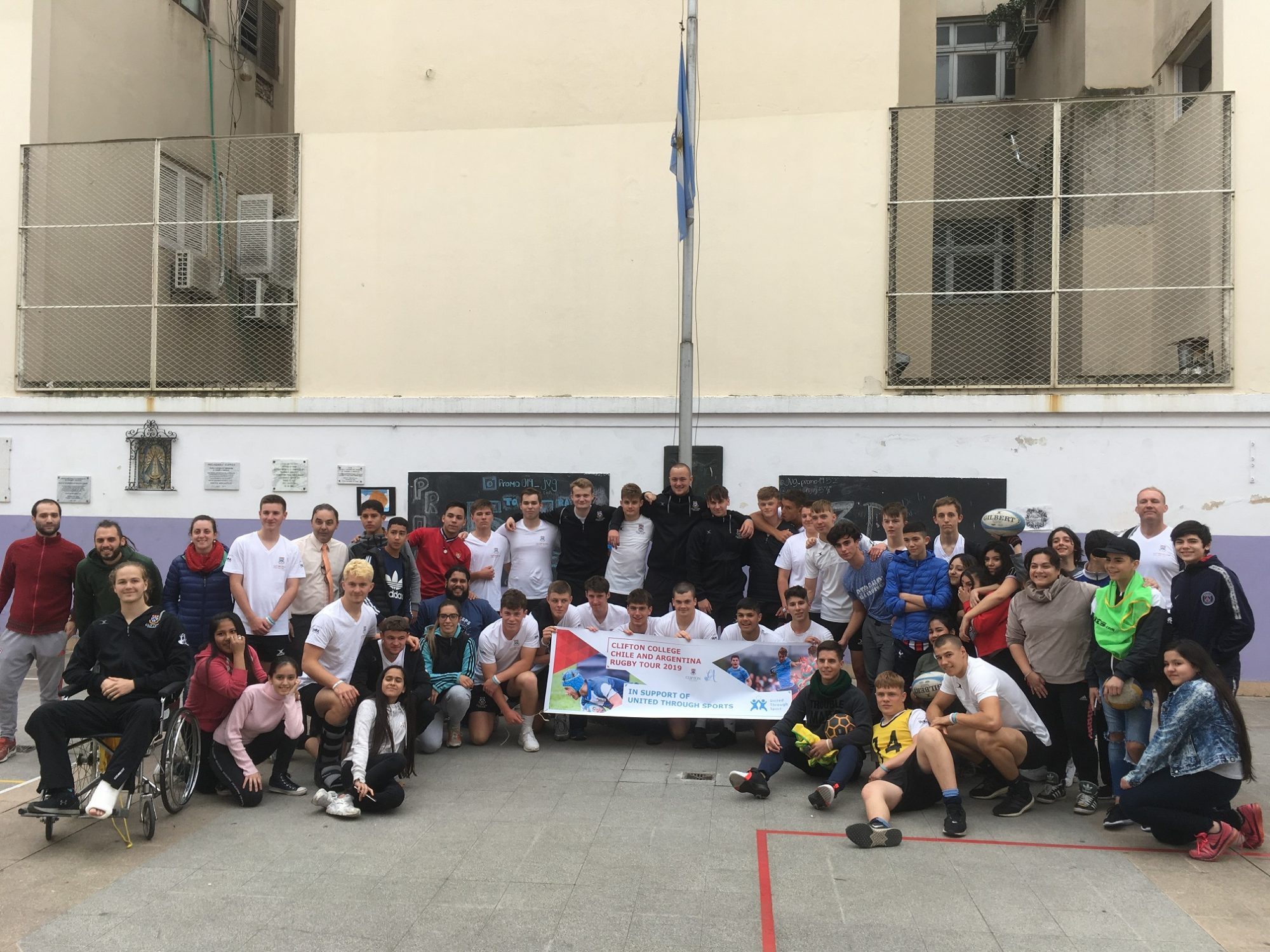 Our third match of the tournament gave Clifton College the chance to really show its talent and the new blood coming through the school. There was some fantastic team possession and skill, and both teams won their games. The 1st XV 61-31 and 2nd 52-10 against San Juan El Prescursor. These were high-scoring games from both visiting teams and we really saw some end-to-end rugby.
Next up, another sightseeing day took us to the amazing La Bombaera Stadium, were we had our own private tour learning the history of a heroic team.
The following day saw the tour party visiting two countries in one day! Firstly, we flew to Iguaçu Falls on the Argentinean side of the falls and we walked through the National Park. The broad walks allowed us to wander along the Devil's Throat, a horseshoe-shaped curtain of waterfalls with 14 magnificent cascades.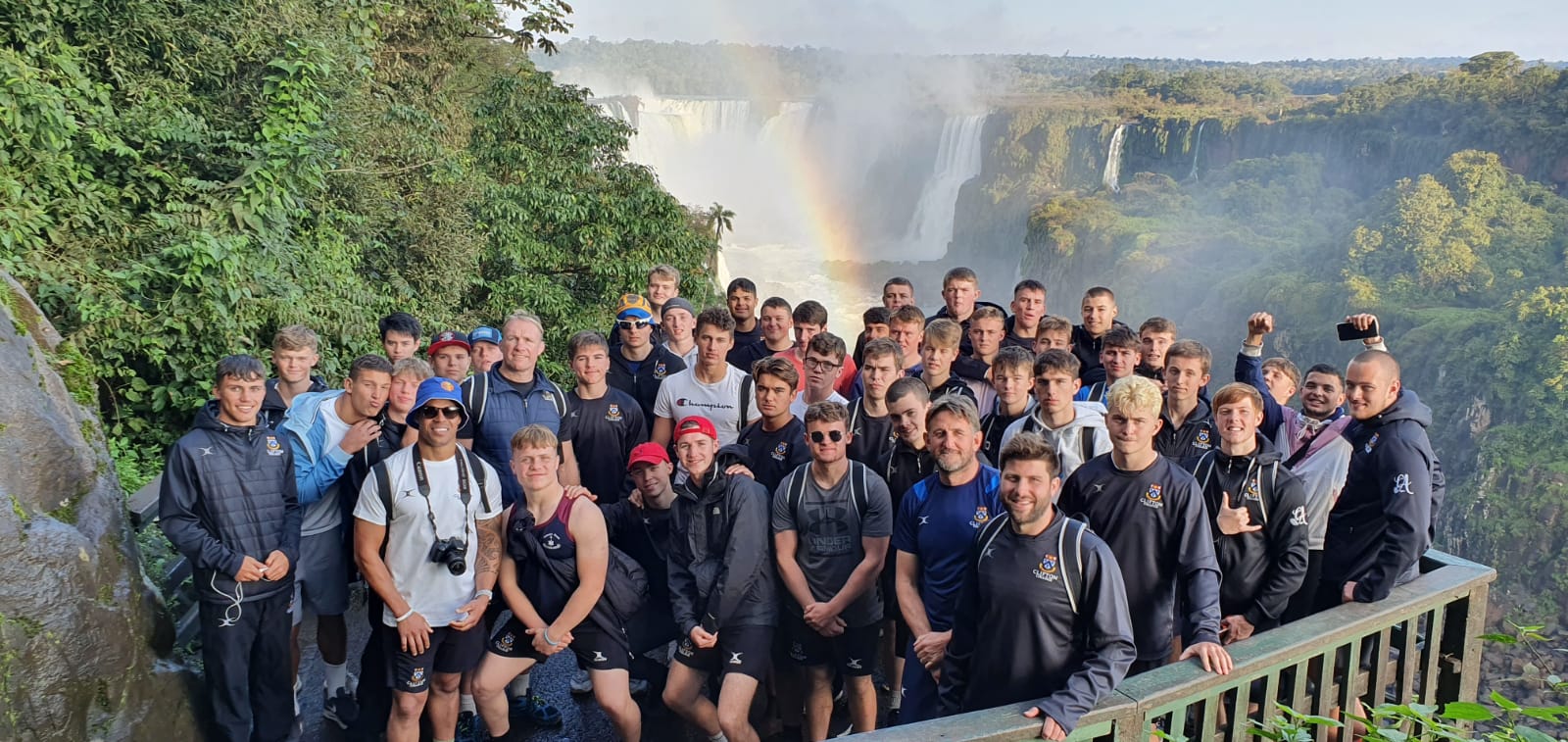 After spending some time to lap up the breathtaking views, we went on an exhilarating adventure boat trip that enabled us to take a closer look at the falls.
Once we'd finished our fresh water shower we were off again, this time visiting the Brazilian side of the falls, which was equally as stunning. We ended the day with another all-you-can-eat BBQ  – but this time Brazilian style.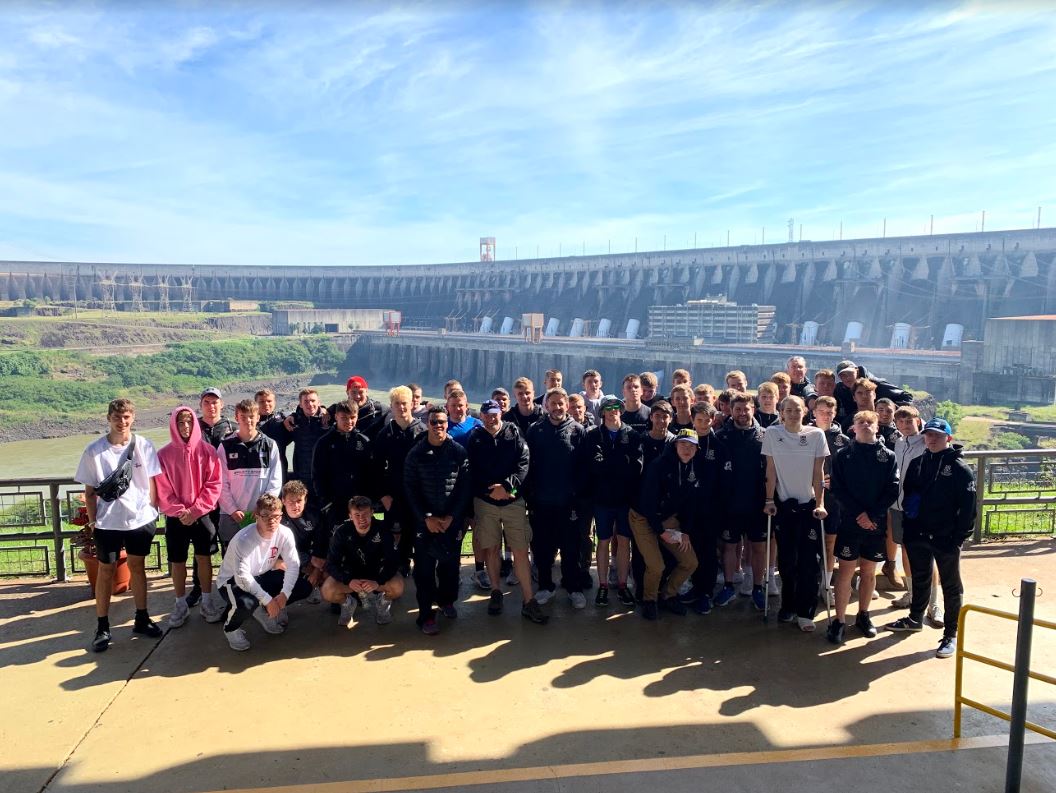 The following day we traveled further into Brazil to visit Itapúa Dam, the world's second largest dam that crosses Paraguay. We crossed three countries here in one day! The Itapúa Dam's hydroelectric power plant produces the most energy in the world as of 2016, setting a new world-record of 103,098,366 megawatts hour.
Our last day of sightseeing before our final matches took us to la Recoleta Cemetery where we learned much about Argentinian history.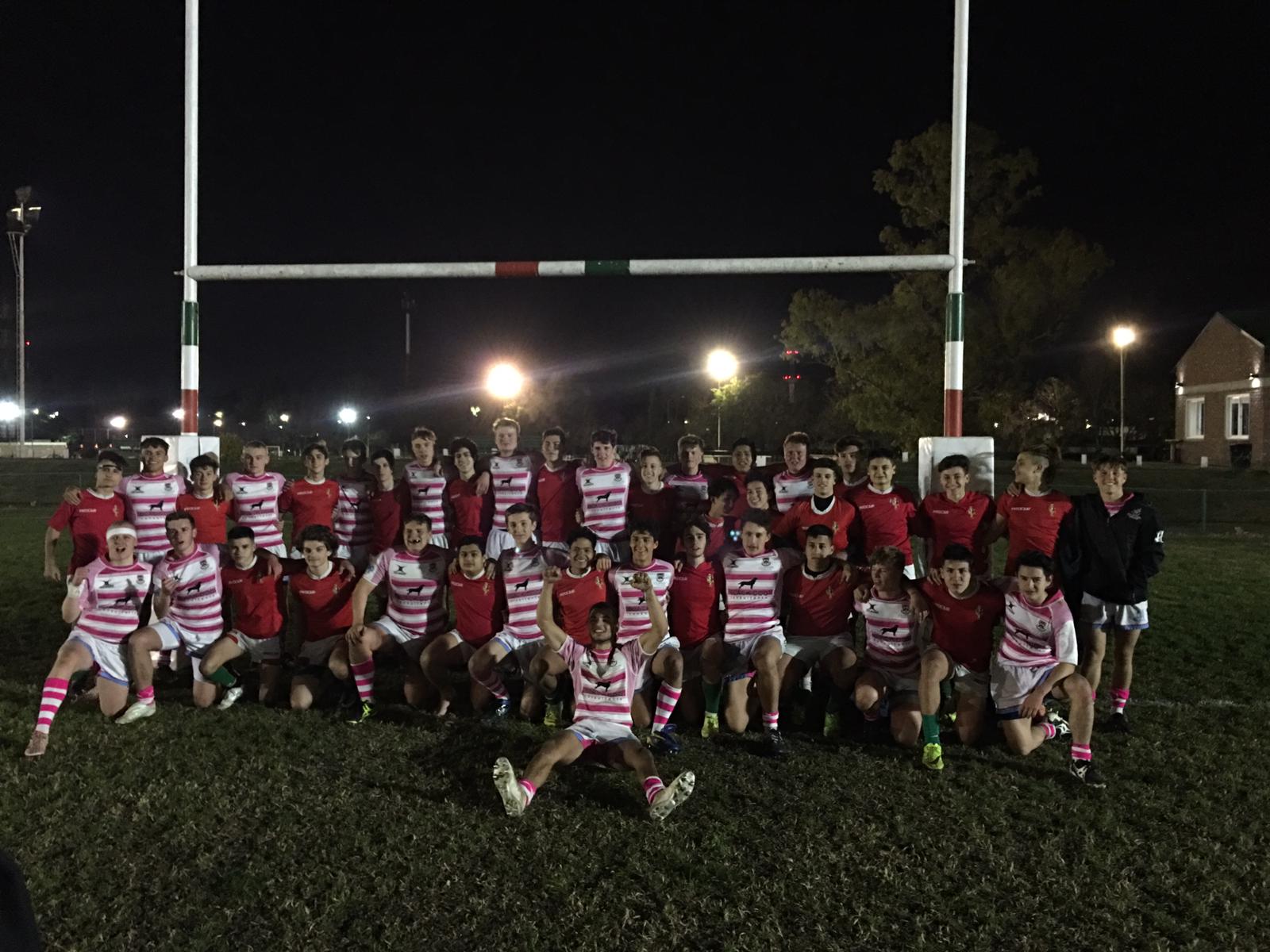 Finally, our last rugby match took us back to Buenos Aires, where our hosts were Italiano Rugby Club. This was a great send off and display of cross cultural spirit. Not only this, but the club put on an incredible BBQ spread for the boys to tuck into after the game. Our 2nd XV won 43-5 and the 1st XV  45-7, which made six wins out of eight on our tour.
All in all, the 2019 Chile and Argentina Rugby Tour was a hugely successful trip. The boys bonded really well as a group and more importantly, made memories to last a lifetime.