Sixth Formers receive valuable food advice in preparation for university
24 January 2020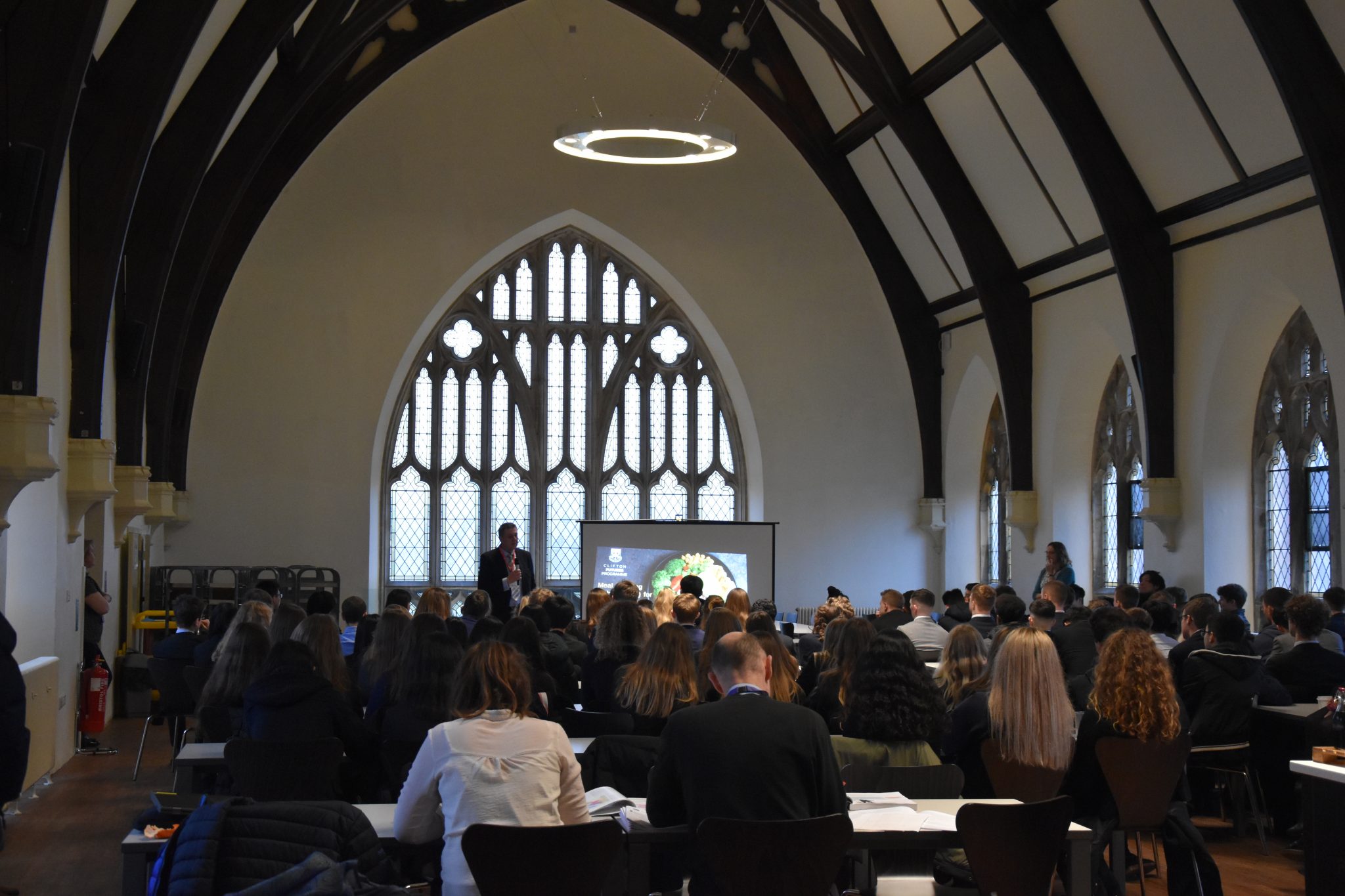 When you arrive at your first ever university halls, bright eyed and bushy tailed with your life packed into the back of your parents car, the thought of having to shop for, prepare and cook your own meals every day can be quite daunting. It might be tempting to just reach for the packet noodles or hit up the local takeaway each night, but the health and money implications of this aren't feasible.
With this in mind, we invited Neil Whittle, Sodexo Catering's Contract Director to give our Upper Sixth Formers some valuable advice on food and how to cope in the kitchen at university.
Neil gave the students his top tips on store cupboard essentials, shared his extensive knowledge on working with students at University College, London and even how to get a role as a Mystery Shopper at food outlets to help top up the pounds in your back pocket. He also gave advice on how to meal prep – with the freezer being your new best friend!