Response from Head of College to Anti-Racism Open Letter
17 August 2020
Clifton College recently received an open letter from our community. Please see the response below from the Head of College, Dr. Tim Greene.
Reply from the Head of College
At the end of term, Clifton received a letter signed by many of its present and past pupils which
challenged the College to examine how we can confront systemic racism. I know from some OCs
that they did not experience a College free from racial prejudice, having suffered from racism as
part of their life at school. They feel strongly that the College failed to listen to the concerns of
individual students and that issues were raised but not addressed. To these students I would now
wish wholeheartedly to apologise. It is unacceptable that any one should have to confront racism
at school or anywhere else and we must now work together to avoid students in the future
suffering in this way.
The College has always striven to uphold the values of diversity and mutual respect which sit at
the very heart of our community. Such values were evidenced early in the College's history when a
boarding house for Jewish pupils was opened in 1878, a time when the Jewish community was
subject to extensive discrimination.
We are proud of how the students of today have taken forward these values and are ready to
challenge one another. I have seen superb chapels led by the International Student Committee
which has made us all address how easy it is to fall into accepting racial stereotypes. We have also
enjoyed visits and talks from authors from a wide range of different cultural backgrounds such as
Patrice Lawrence who visited Clifton during Black History Month to talk to us all about the lack of
diversity in characters in teenage literature.
This said, we absolutely recognise that we can and must do more. We must listen to the experience
of our past and present pupils as it is only through hearing the voices of those who have found
themselves the victim of intolerance or discrimination that we will really learn how best to make
this a thing of the past.
We must do more to educate our pupils about all forms of prejudice including the impact of
unconscious bias, and embed this in the everyday life of the school.
We accept that although we have racial diversity within our student body, we do not yet reflect
such diversity in our teaching staff or in Council, our governing body, or in our governors.
Most importantly we know that such serious matters cannot be addressed by cosmetic changes
alone. Following initial meetings with a number of OCs, we will now work together with
representatives from across the Clifton Community to create a clear plan of action to tackle these
issues. We stand ready to consider all possible future steps to make sure that, for every pupil,
Clifton becomes a place free from prejudice and discrimination. I look forward to updating you on
our progress.
Tim Greene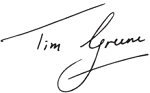 Head of College
Click here to read the open letter to Clifton College