Pre-Prep host Year 3 Mini Triathlon
10 March 2020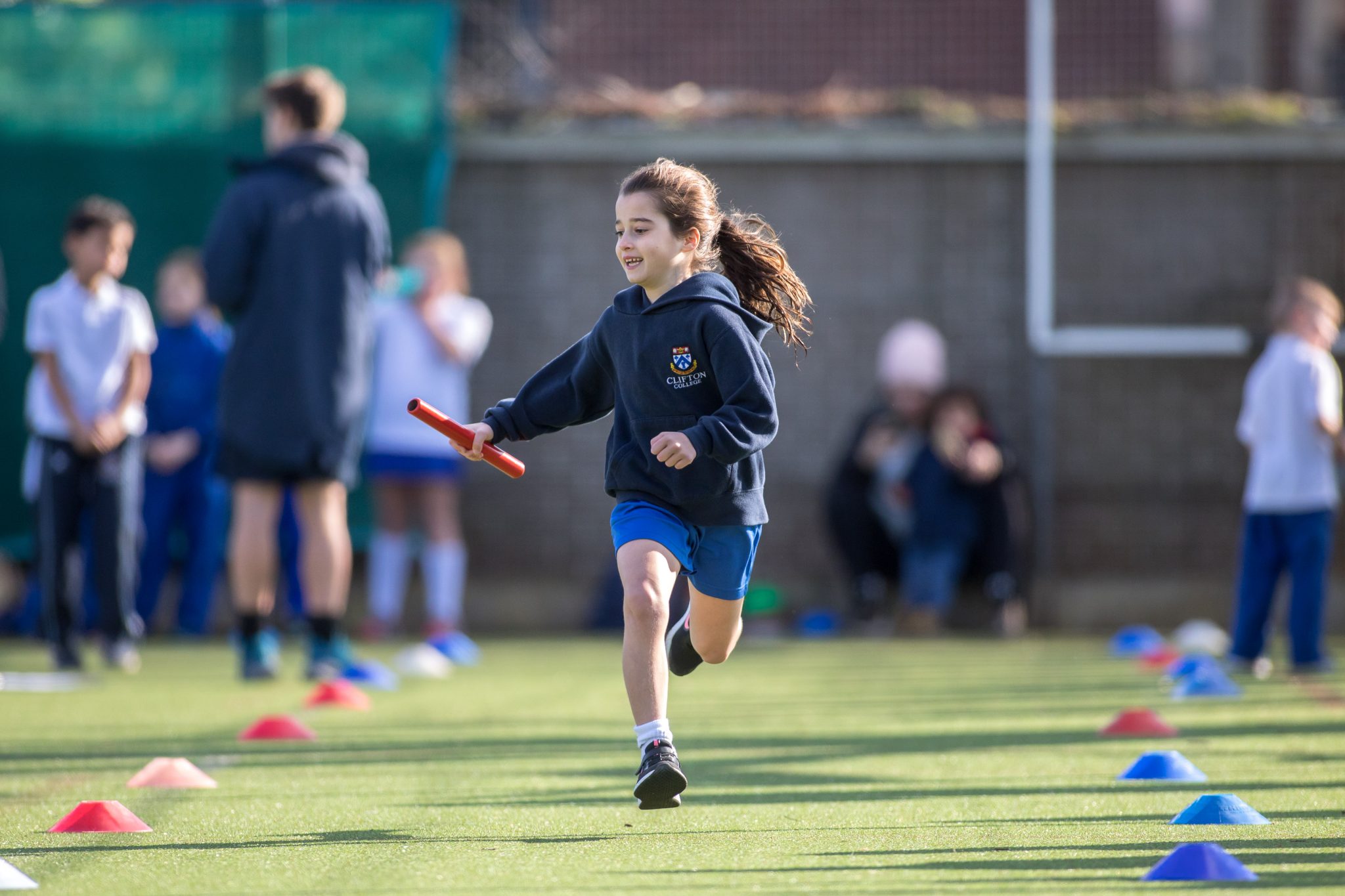 On Friday, the Pre-Prep hosted their annual Year 3 Mini Triathlon.
All the children from Clifton College were split into four different teams; Clifton Dragons, Clifton Lions, Clifton Tigers, and Clifton Cheetahs. They were also joined by teams from BGS, Badminton, QEH/Redmaids' and Cleve House.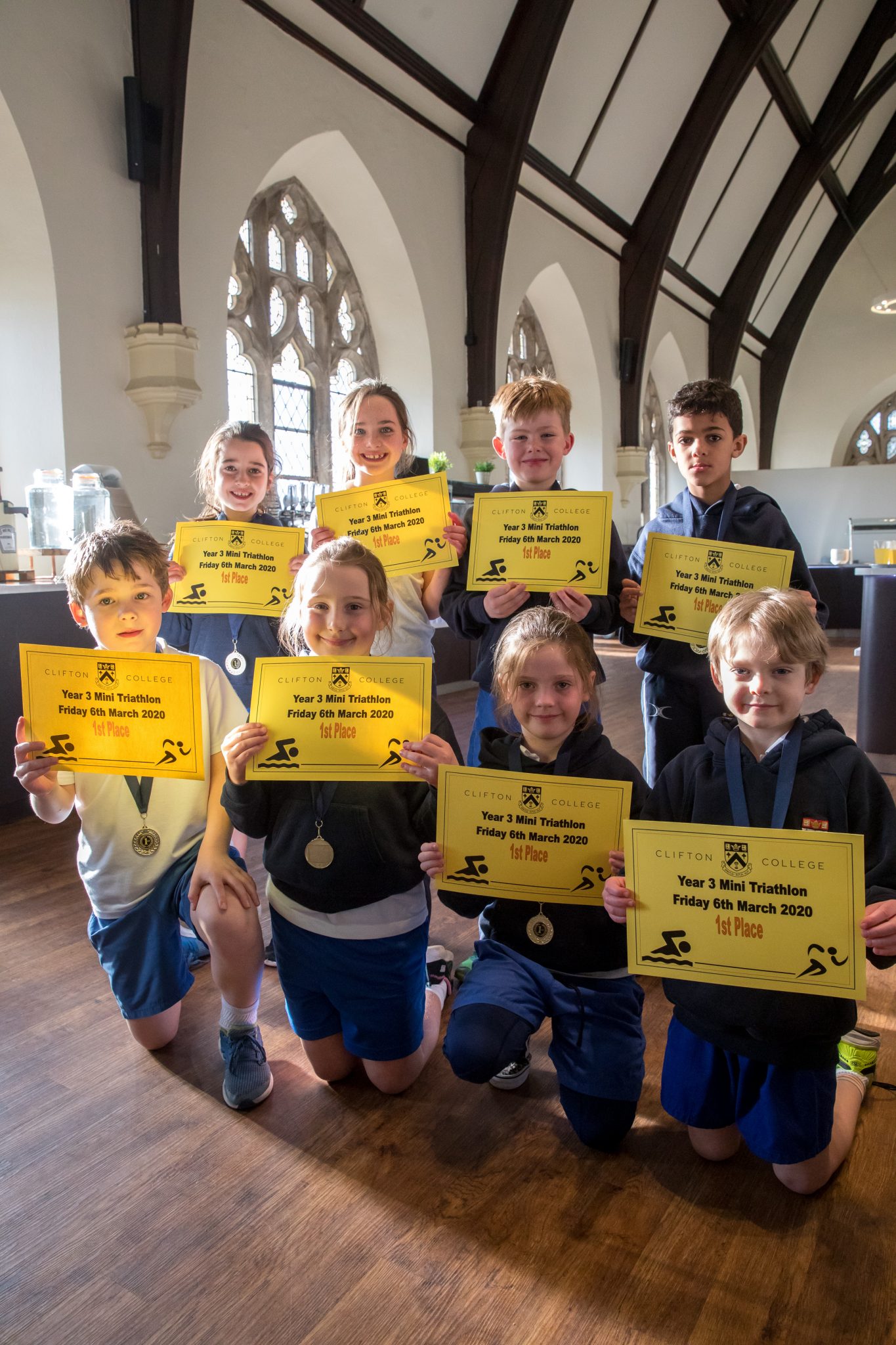 Each team took part in a swimming, cross country and gym skills event. At the end of the triathlon, the points for each event were totalled up and we are delighted to announce the following winners: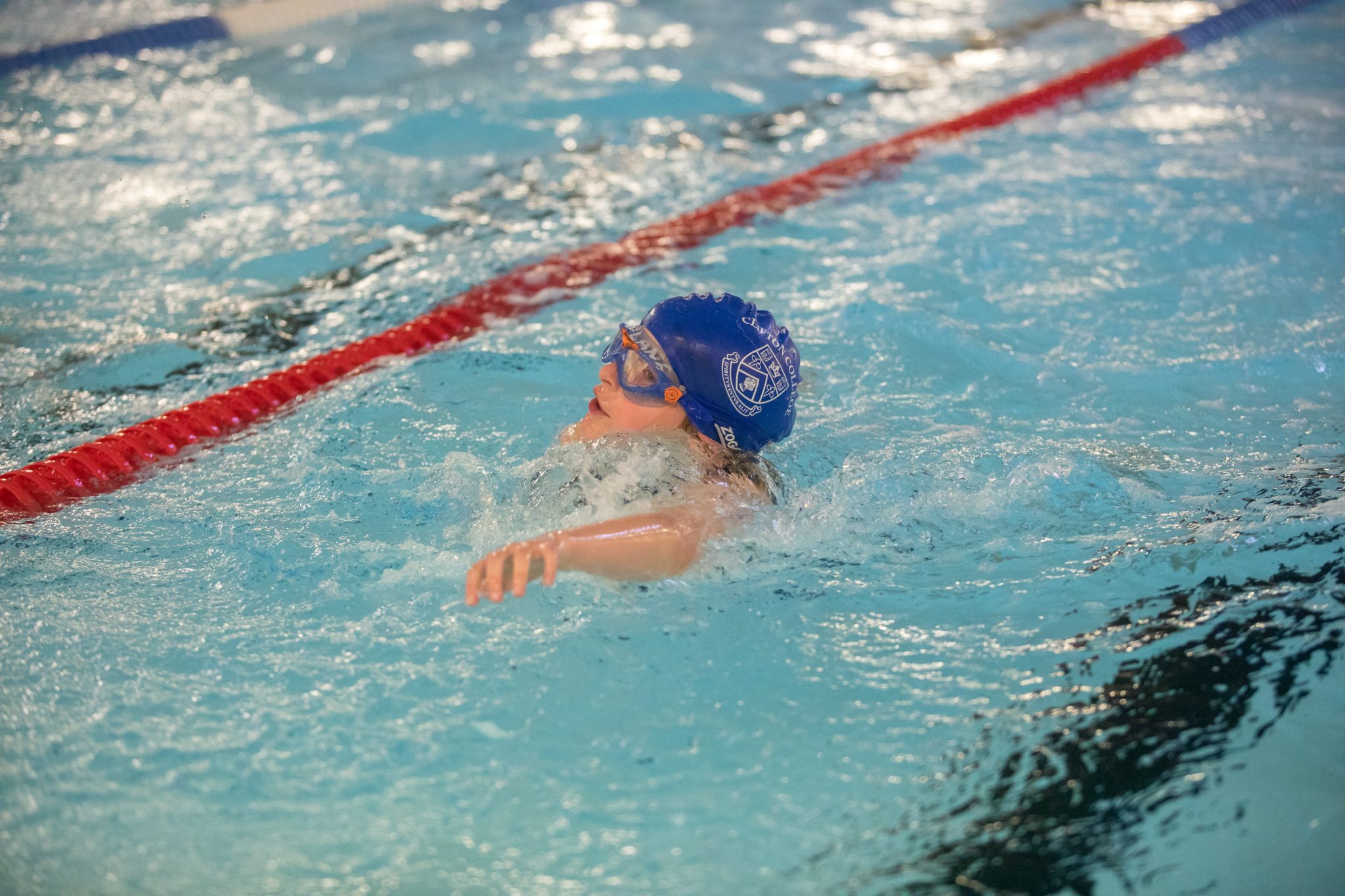 1st place – Clifton Dragons
2nd place – BGS Badgers
3rd place – QEH/Redmaids' Sharks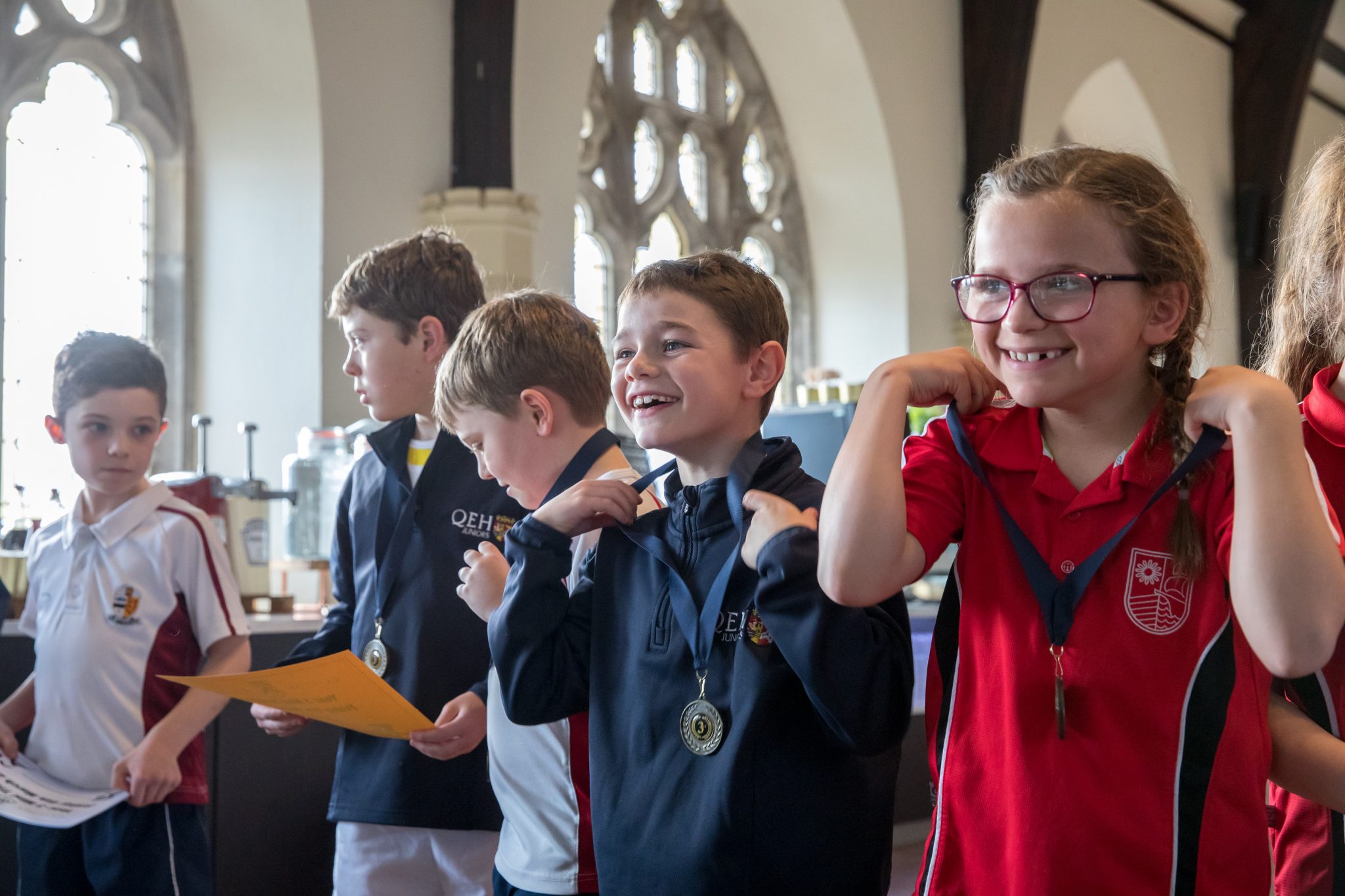 The children were all fantastic and took part with amazing enthusiasm and great team spirit. Everyone should be proud of their efforts and achievements and, for some, completing their first ever triathlon!