Over the fence singing
4 March 2021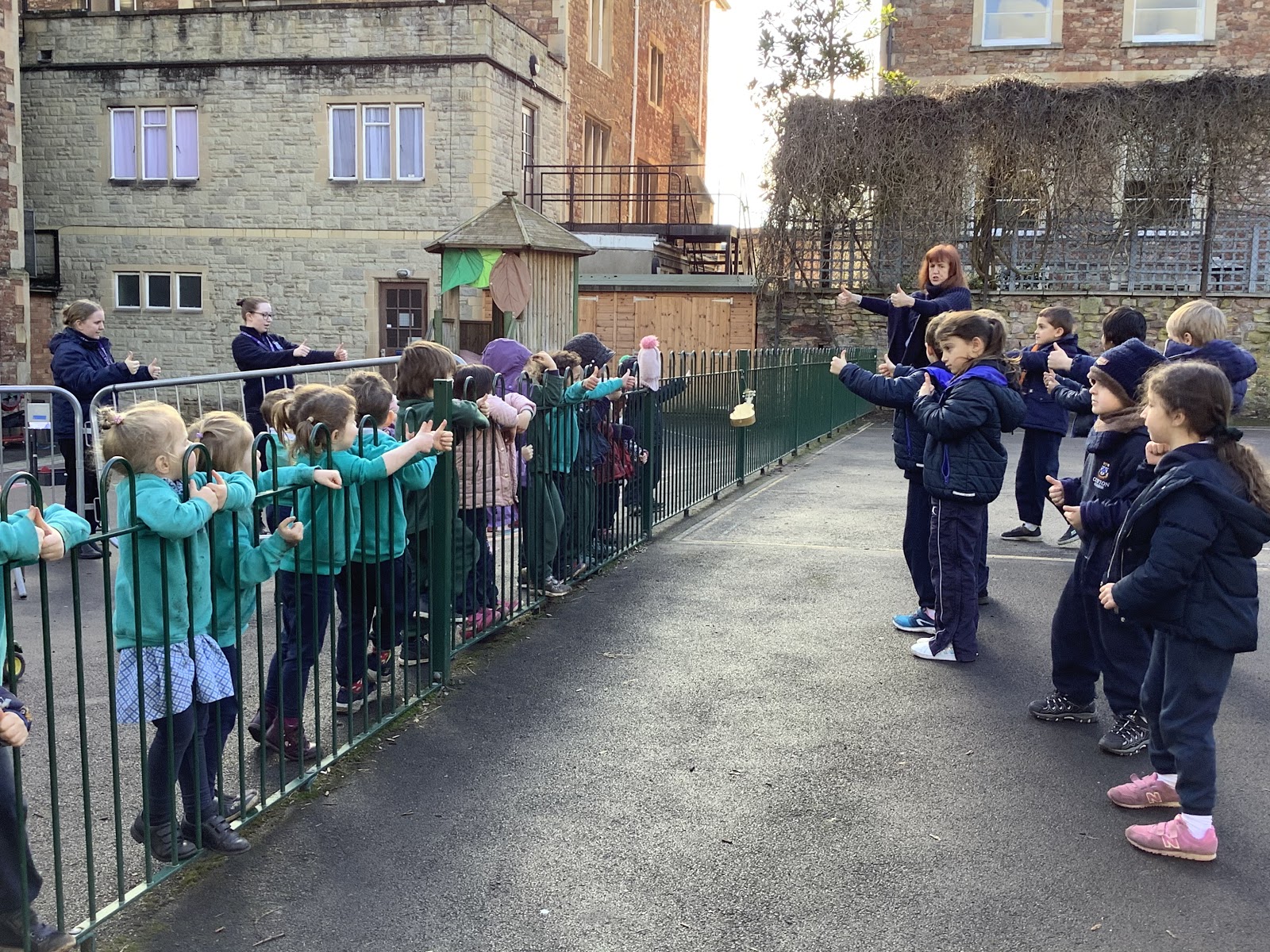 A fantastic way to get our children singing together safely under restrictions is our Over The Fence singing sessions for our Preschool and Nursery friends.
The verses of songs are never ending as the children are full of brilliant suggestions. Songs include lots of actions such as clapping, jumping, wiggling (a big favourite), spinning, dancing, balancing and running.
One that always brings smiles is making chocolate buttons in our Button factory song.