Life Sculpting Workshop with Lucianne Lassalle
17 May 2021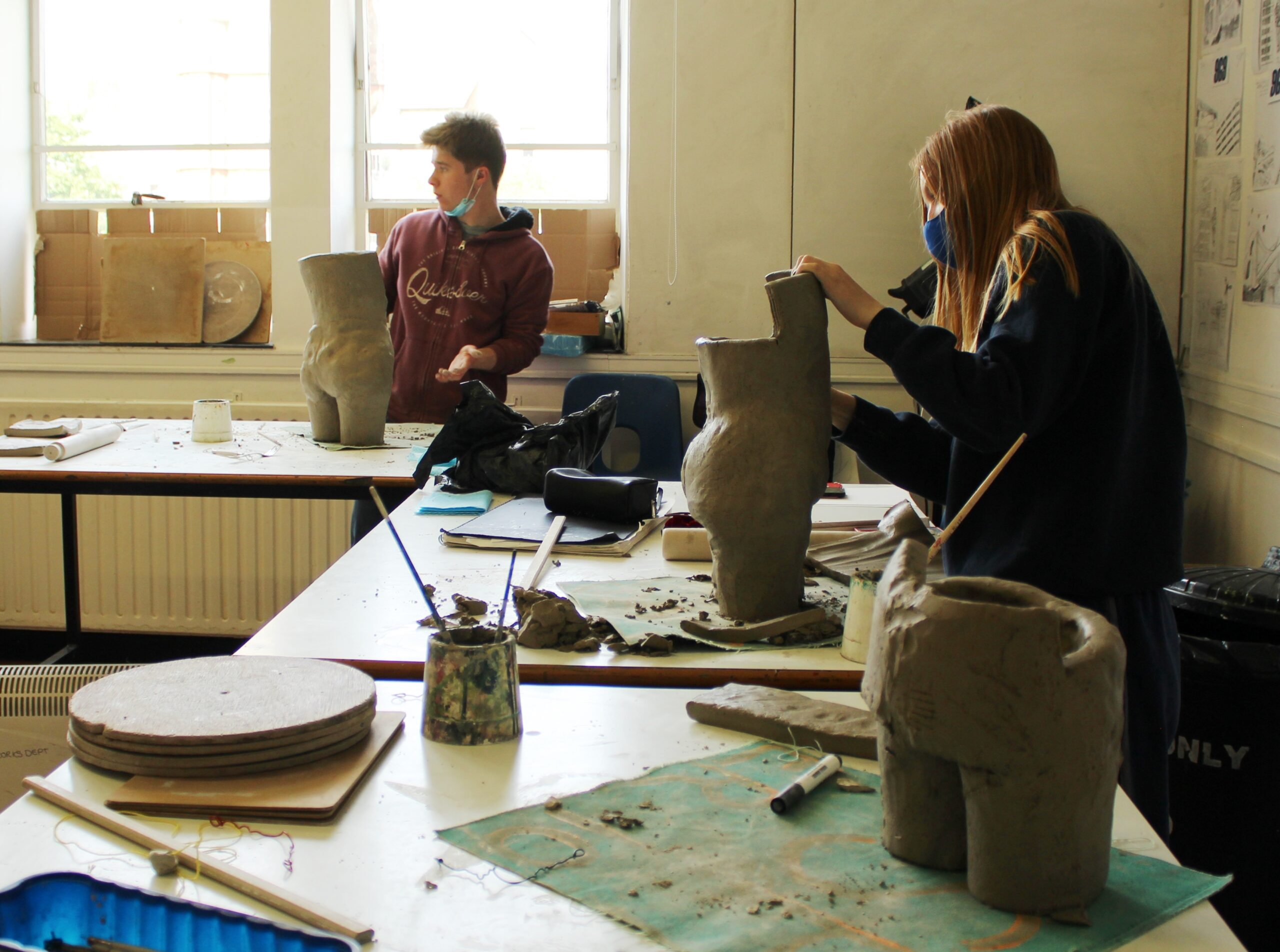 Sixth Form and some Year 11 students were treated to a unique experience of a day of sculpting, working from a live model with professional artist and sculptor Lucianne Lassalle.
Lucianne is a local Bristol based artist who makes sculptures on all scales from 15cm to two meters in height usually based upon the human figure.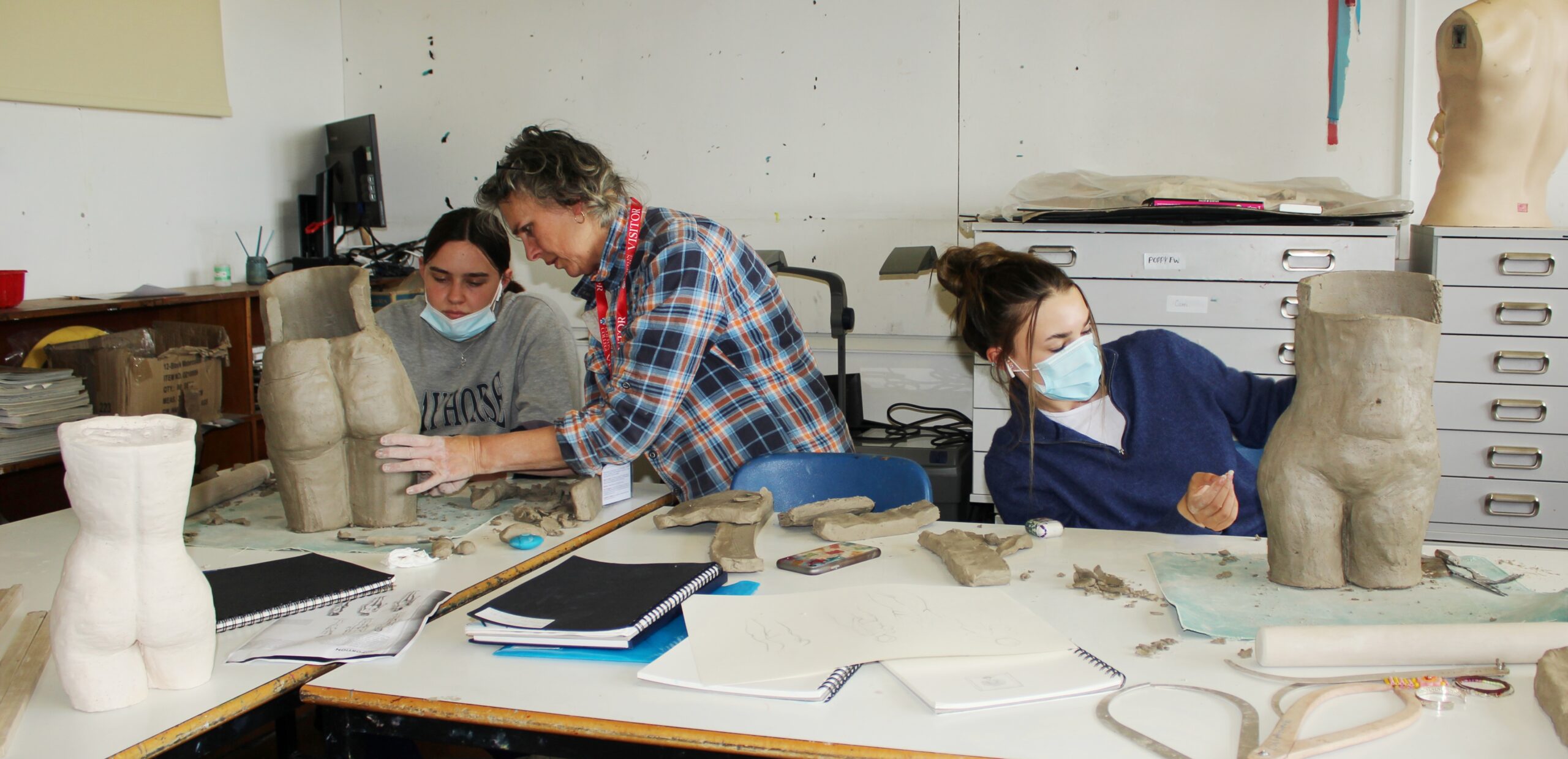 The students had a full day to work with Lucianne and she led them through a workshop to create their own body sculptures measuring in at approximately 70cm in height. The students learnt valuable observational skills as well as a keen understanding of the form and proportions of the body.
It was a thoroughly enjoyable and rewarding day and a fantastic chance for the students to get their hands dirty again following months of limited practical work due to the lockdowns.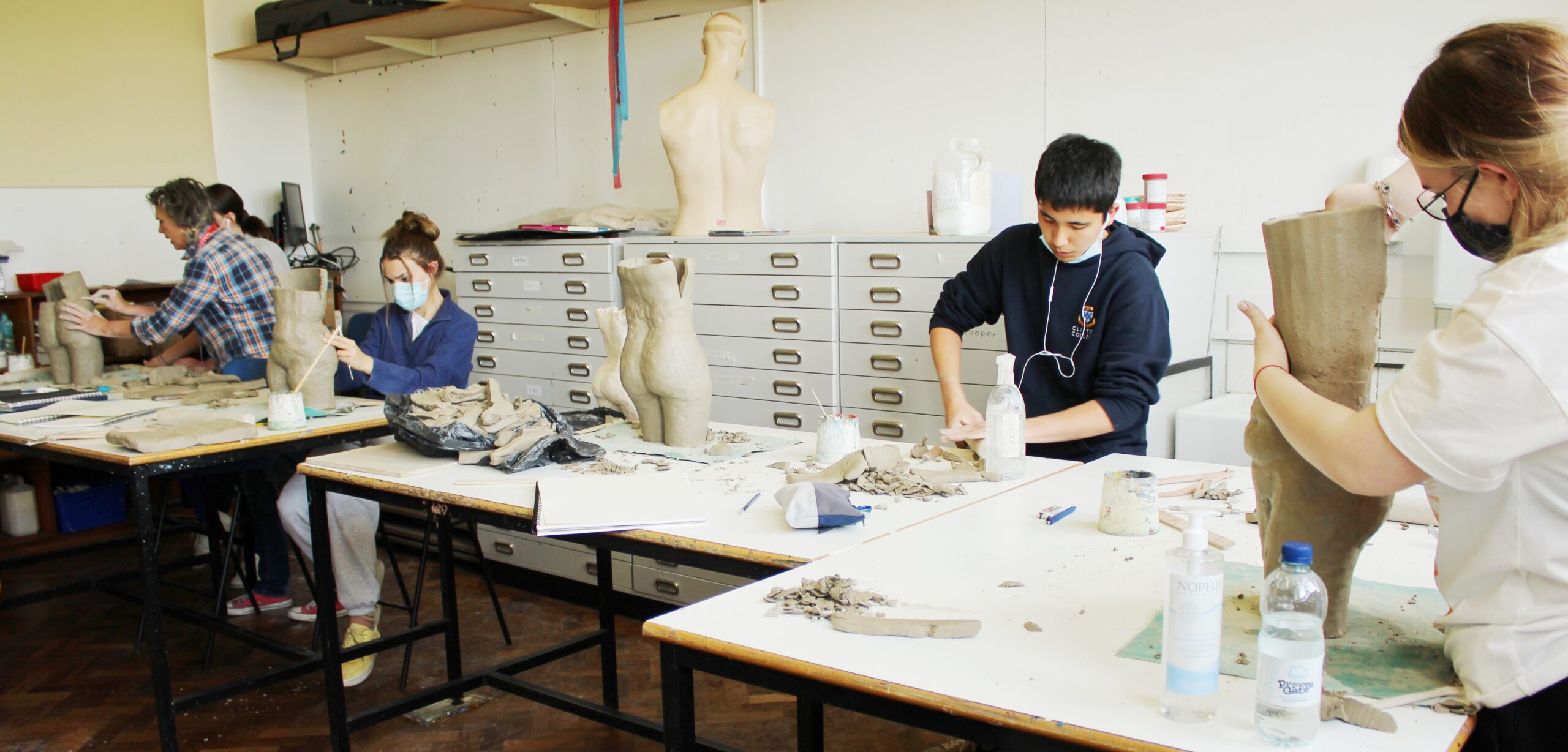 Some comments from the students:
"The workshop was useful and unforgettable!"
"It was very very helpful! I really enjoyed working with Lucianne and hearing her tips."
"Lucianne's sculptures are captivating!"
"Lucianne's sculptures are fairly big, they are all created uniquely in clay and then cast in various resins"
"The most useful thing for me was learning how to sculpt exactly how you see the figure (the proportions)."