Joseph Cooper Film Music Concert
10 March 2020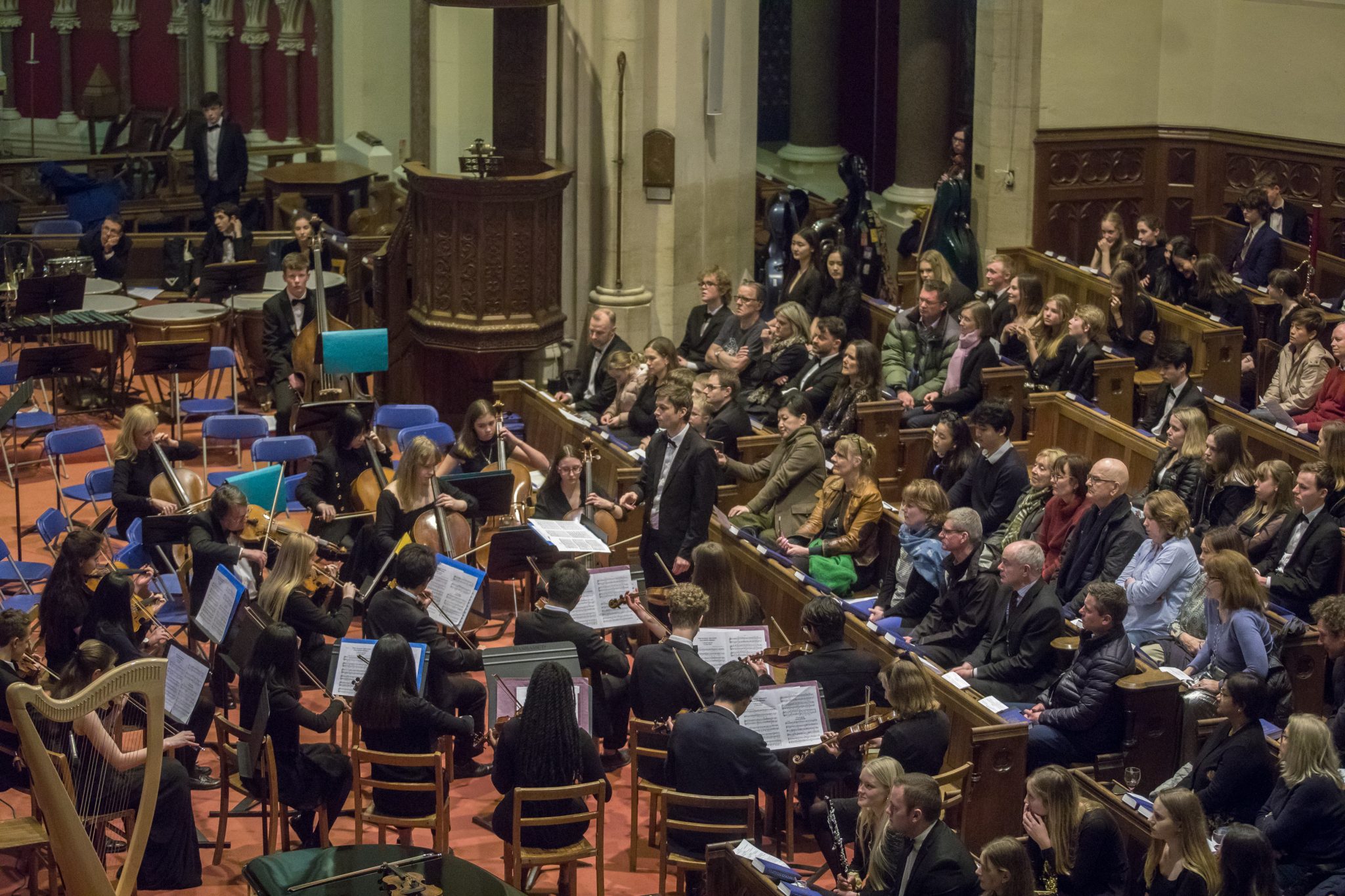 12 ensembles filled the Chapel with glorious film-scores for the March 2020 Joseph Cooper Film Music Concert.
To the back-drop of a large-screen display of film scenes, the audience were treated to musical scores as diverse a 'Colonel Bogey's March' from The Bridge on the River Kwai given by the Concert Wind Band.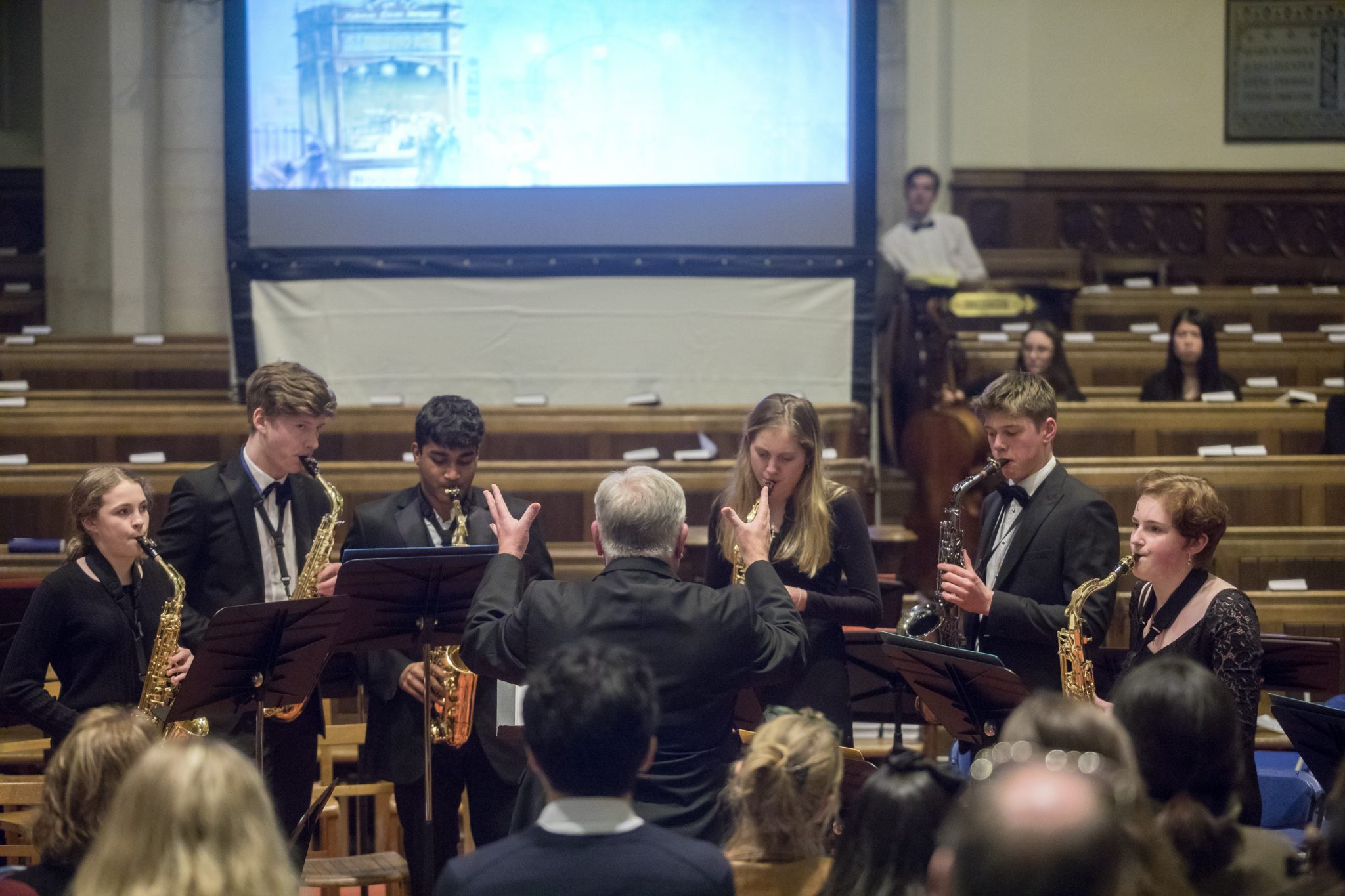 We also had the atmospheric 'Final Duel' music from A Fistful of Dollars provided by the Guitar Group and Tchaikovsky's monumental 'Rose Adagio' ballet scene for Disney's classic Sleeping Beauty performed by the orchestra.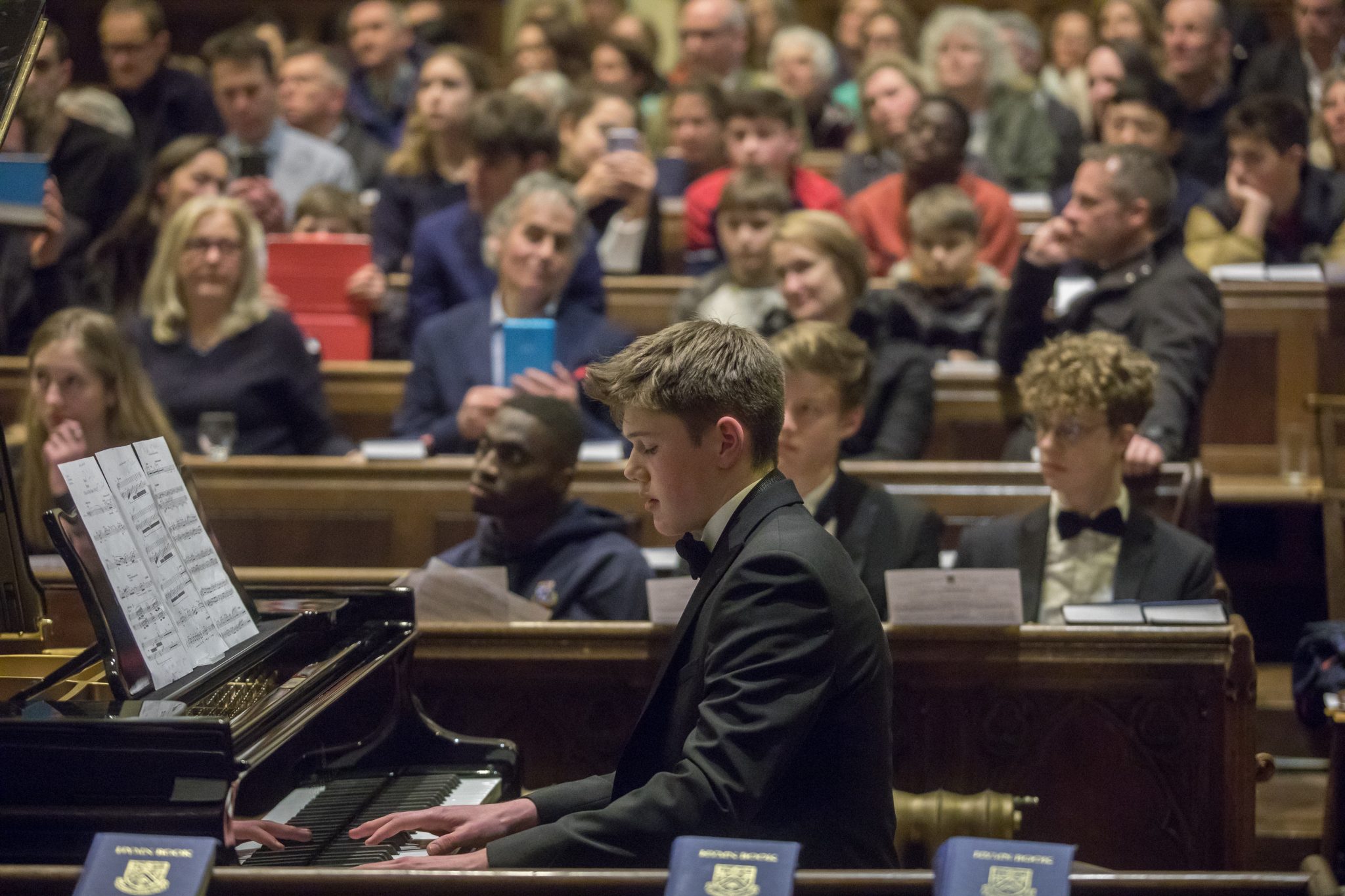 Finally, we had a special concerto arrangement of Franz Waxman's 1951 Oscar-winning score for A Place in the Sun featuring the talented Year 11 multi-instrumentalist Calver Barnes playing the haunting saxophone solo in addition to trombone and piano lines, accompanied by over 40 of his fellow pupils.
Congratulations to all who took part.