Amazing Performance from Old Cliftonian Ioan Lloyd in Premiership Debut for Bristol Bears
22 October 2019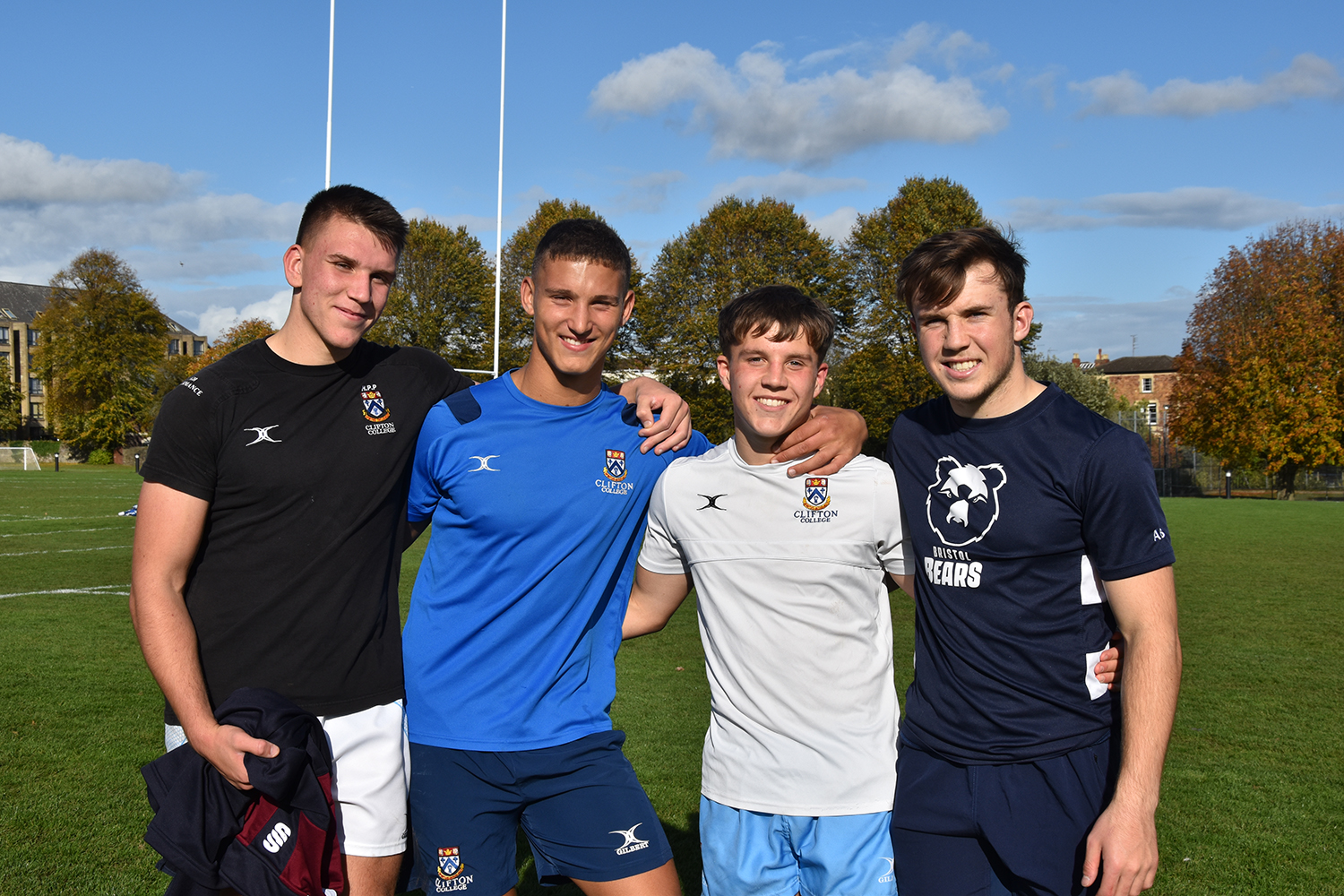 We are incredibly proud of OC Ioan Lloyd, who was named in the Bristol Bears squad last weekend. He is the youngest player to represent the club in the Premiership era and the 3rd youngest in Bristol's league history.
Named on the bench for the opening match of the season at Ashton Gate on Friday night, Lloyd came on with 12 minutes left and scored his first try with only three minutes remaining. The match ended 43-16 to the Bears and was a seven try thriller.
At only 18 years old, Lloyd signed to Bristol Bears in 2018. He joined the Bristol Bears Academy while studying and playing rugby at Clifton College, practising in our High-Performance Programme.
Matt Salter, Director of Rugby at Clifton College said, "We were all really proud of Ioan when we found out he was selected in the squad for the Bath fixture. Even more special was when he came into the College that afternoon to help coach the Senior Boys and many of his old school teammates from last year. A large number of staff and pupils had tickets to the match, and to know that Ioan was involved made it that bit more special. All you can hope for is that he demonstrates he can cope at that level but for him to shine by scoring a try and kicking a touchline conversion at the final whistle shows that with hard work, he could really be a future star."
Before the match, Ioan returned to Clifton to help coach the 1st team. When asked recently how Clifton College has helped prepare him for the professional world of Rugby, he said, "Nothing prepares you for the intensity and physicality of professional rugby, but the standard of school rugby these days is very high, which definitely helps a lot, especially by allowing you to play against the best players in your age group.
We look forward to following Lloyd through his professional rugby journey.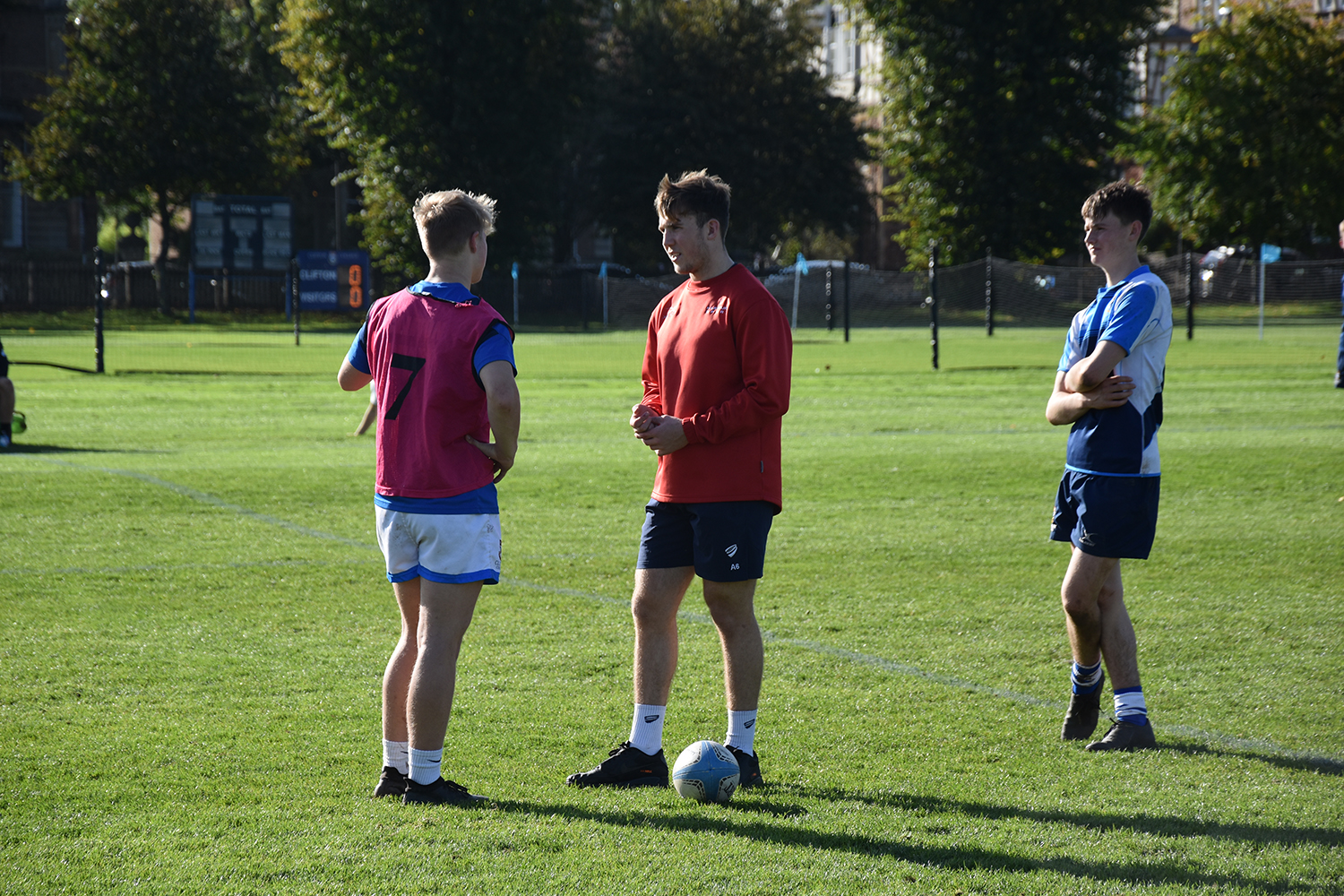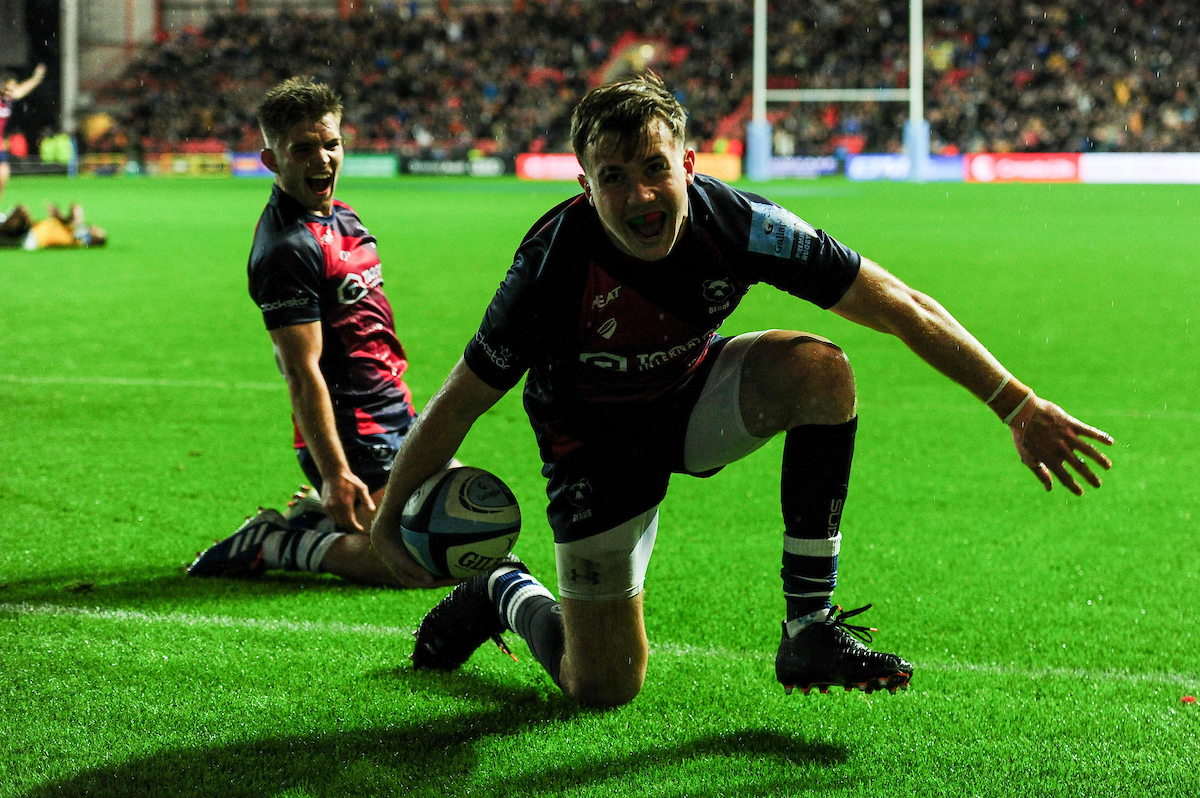 Ioan Lloyd of Bristol Bears celebrates scoring his sides sixth try of the game – Ryan Hiscott/JMPUK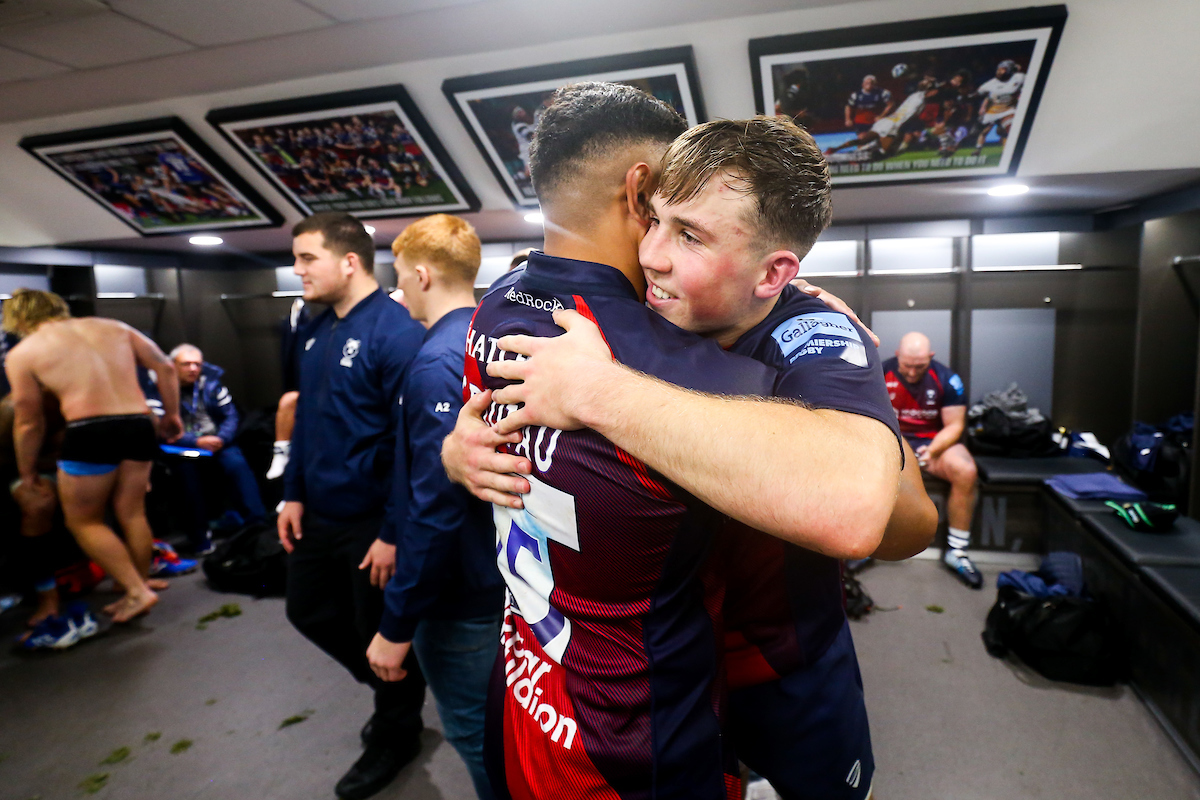 Ioan Lloyd hugs Charles Piutau of Bristol Bears after Bristol Bears win the game 43-16 – Rogan/JMPUK