Enjoyable black tie event for Junior Scholars' Recital
19 November 2019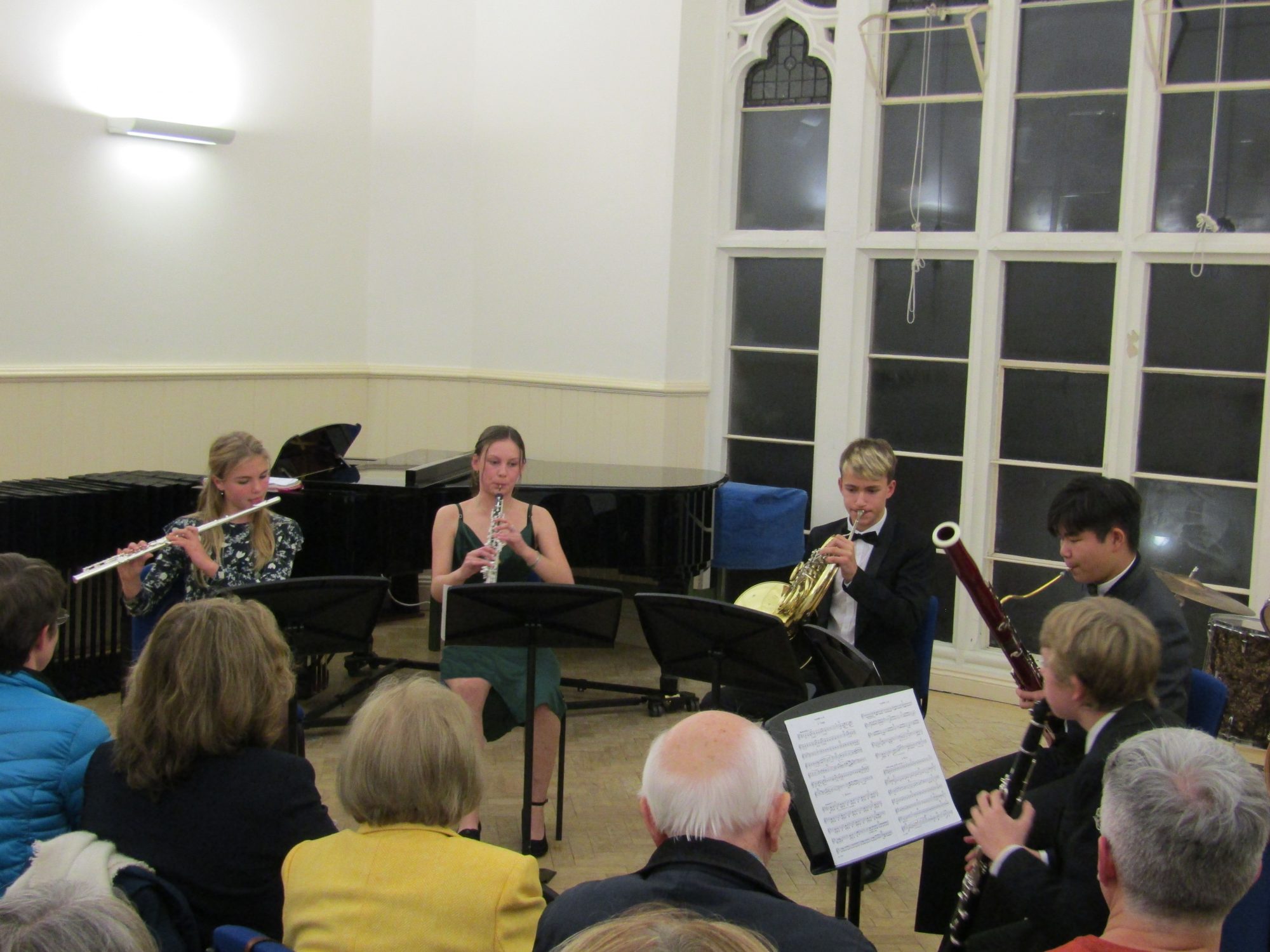 A mid-week black tie dinner for all block II scholars – why not?
We were recently treated to a display of high-quality music and art from members of Year 9, 10 and 11 prior to a lovely meal in Big School – well done to all involved.
Most of the musical performances were given by the youngest year group and for these students it was their first outing as a soloist in the Upper School – and what an outstanding job they did!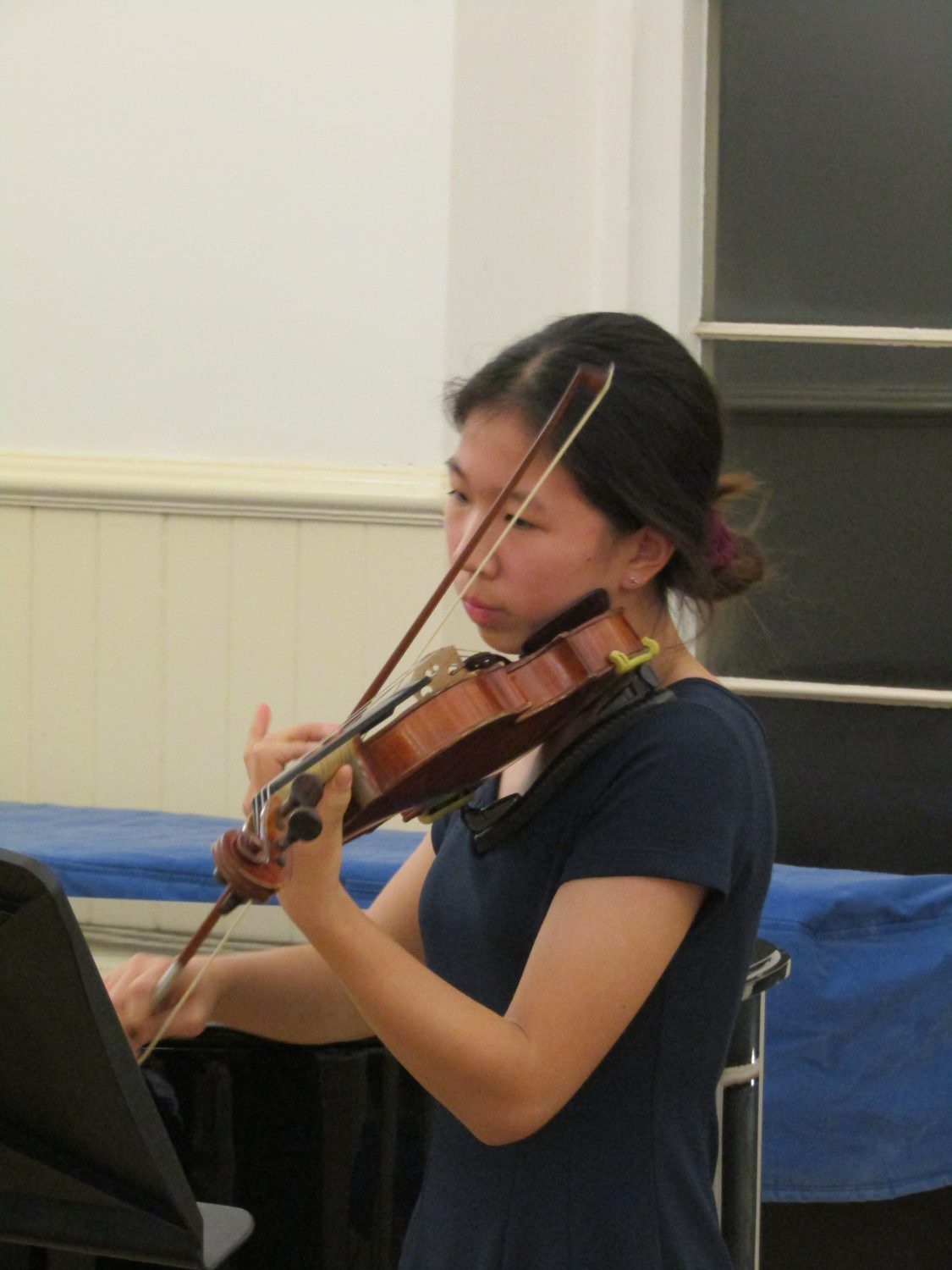 We began with promising 'cellist Georgie who showed a real maturity of tone in her rendition of Bantock's Hamabdil. This was as moving as it was impressive. Solly gave us Debussy's much-loved Clair de Lune, which seemed most appropriate and was very much enjoyed by the audience of academic scholars, parents, staff and other guests.
Lua Cho made a fine sound in Stravinsky's Gavotte and Variations from Suite Italienne (violin) and Stella Yang dazzled with Popper's blistering Tarantella ('cello). Joseph Cooper Scholar Jude impressed with a sophisticated performance of Gershwin's Prelude No.2 for Piano and Alice and Poppy gave touching performances of When She Loved Me and Homeward Bound respectively.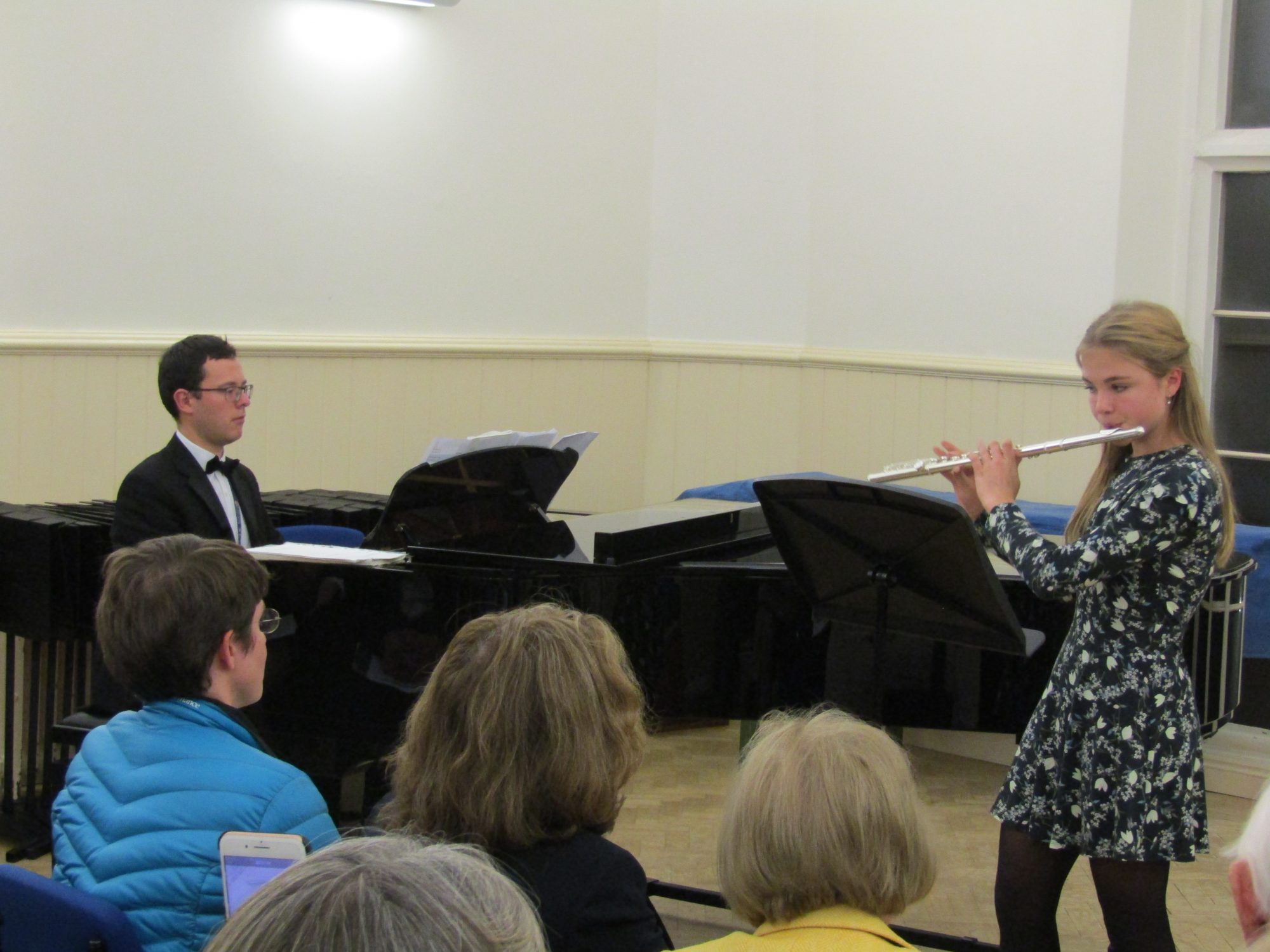 Alice's punchy performance of Pucihar – Moonlit Blue on flute was shortly followed by some offerings from members of Year 10. Solomon wowed us with an original composition for piano, Ruby gave a stunning rendition of Vaughan Williams – The Sky Above The Roof and we ended the solo items on a lighter note with Dong Ha's version of the Elvis classic Can't Help Falling In Love.
The final musical performance of the evening was the newly formed Junior Wind Quintet, with Alice (flute), Solly (horn) Ella (oboe), Leo (bassoon) and Solomon (Clarinet) playing two lively and entertaining dance, Polka and Tango by Agay. It's always great to see chamber music and this standard group isn't one we have seen in a while – great to hear, and we look forward to more from them in the future.
If any of the evening's performers were nervous it didn't show and a good time was had by all.