Edith the Egg of Empathy
5 February 2021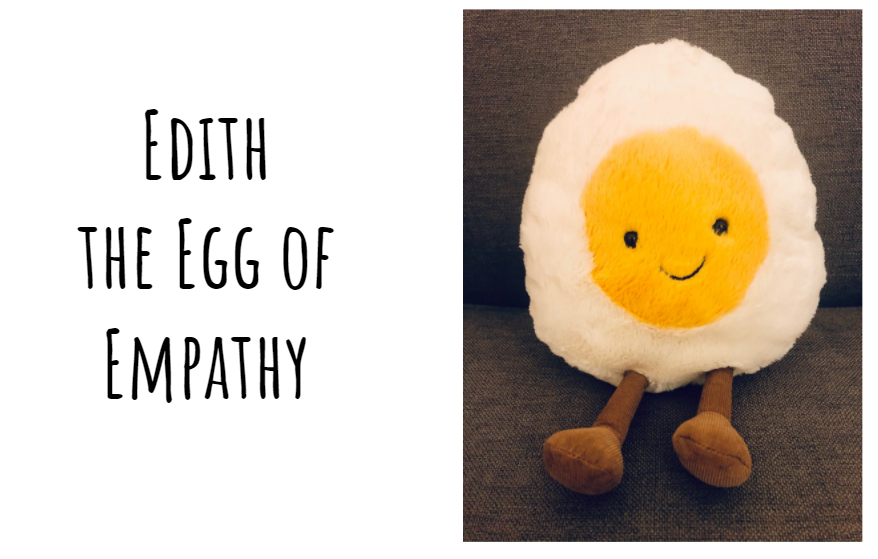 This week Edith the Egg of Empathy arrived in the Pre-Prep along with an eggstreme amount of egg puns!  Edith's first task was to tell us and show us what empathy is. Her message was simple…
'Empathy helps us to make the world a happier place. What's more important than that? If you have the superpower to understand how others feel or what they might be thinking, then imagine what you can do. '
Indeed what is more important than that eggspecially at the moment?
Edith told us that to show empathy we need to:
Listen
Say nice things
Don't judge
She also told us that empathy is contagious and that if you do something kind for someone, they will then do something kind for someone else. Kindness spreads and the world gets better! Easy!
Every day here in the Pre-Prep we witness empathy; from the children, staff and you the parents and carers and we are always very proud to see this shown in so many ways. Take time to listen and be kind and the world will truly feel a better place.
Mr Morgan and Edith then decided to get creative and have some fun! The challenge was set to decorate an egg! Any style, any character anything goes and as ever the Pre-Prep took on the challenge and (excuse the pun) smashed it!
You will be able to see all the eggstraordinary eggs on Google Classroom so here is just a small egg-sample of the  magnificent hentries. Well done to you all, you certainly can't be beaten for eggcellence!