Clifton College announce state-of-the-art sports complex thanks to transformational gift from Mr. Lal Chellaram and the Chellaram Foundation
23 December 2021
Clifton College is delighted to announce the development of a new state-of-the-art sports complex at Beggar's Bush, Bristol. The new sports complex is made possible thanks to a remarkable gift from Mr. Lal Chellaram, an Old Cliftonian and the Chellaram Foundation.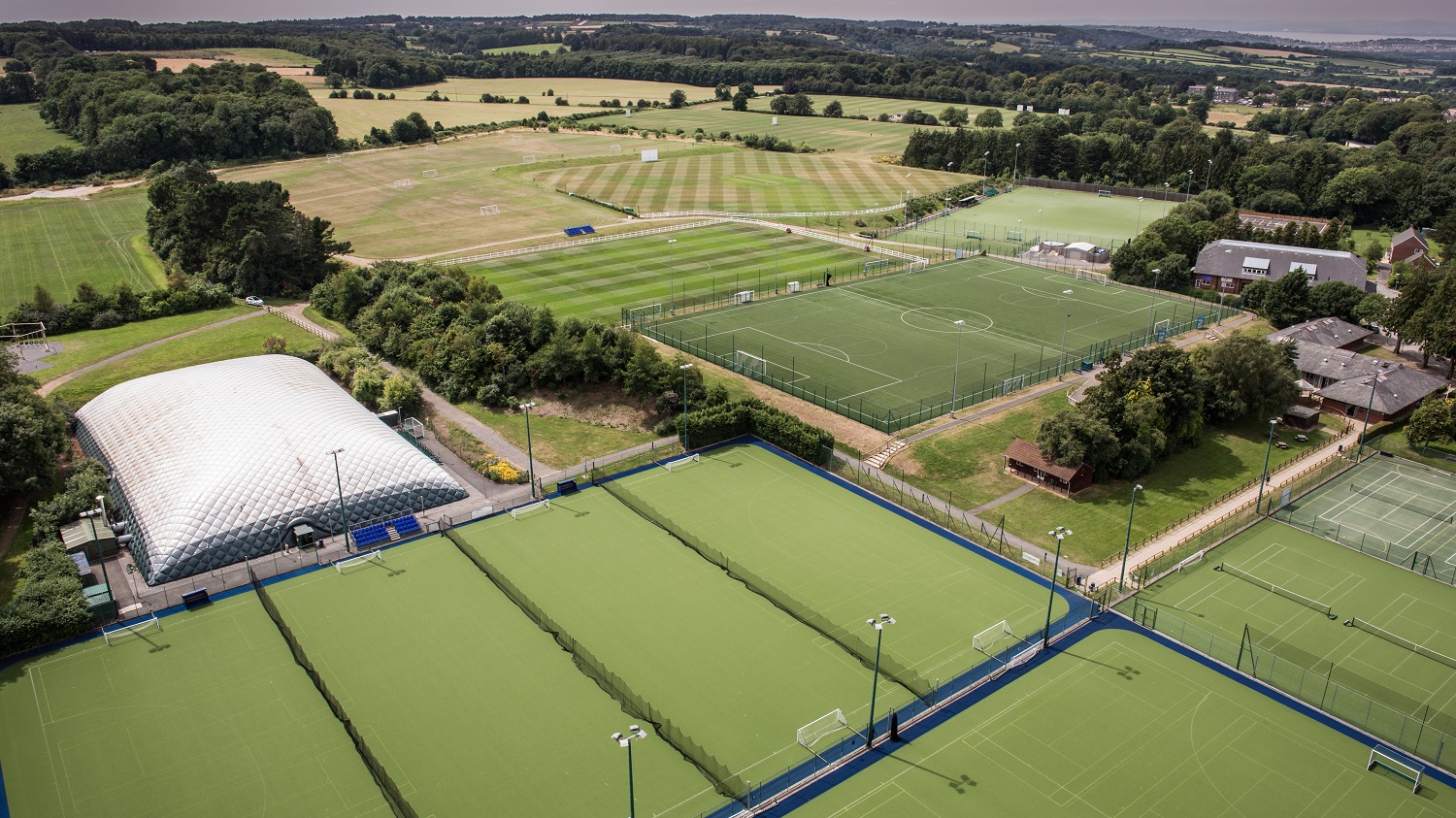 Image: Beggar's Bush
The complex, which is to be named The Chellaram Sports Complex, will house an eight court hall for netball, tennis, basketball and badminton amongst other sports, as well as extensive hospitality and catering facilities.
The sports complex will form an integral part of the sport provision at Clifton College, allowing all pupils access to brand new facilities, as well as providing access to the wider Bristol community.
Mr. Lal Chellaram OC, said
"It is with a tremendous sense of pride that I can now declare that the Trustees of the Chellaram Foundation have agreed to a transformational gift to Clifton College in support of the building of the Chellaram Sports Complex. This state-of-the-art facility will allow Clifton College to remain at the forefront of sport provision in the Bristol Community and its environs for many years to come.
The Sports Complex is designed to offer superb facilities in a wide range of sports. It is hoped that, through new sports bursaries, Clifton College would attract talented sports persons who will also excel academically.
I believe that young people should be encouraged, at the earliest possible stage, to form a sports habit for life. This habit will create a much-needed active generation amongst the nation's youth, positively impacting health and fitness, and developing social and communication skills for the common good.
To me this is very personal. There are so many aspects of my Clifton College experience that I look back on with happiness and gratitude. Clifton College provided the foundation in life that propelled me to be the businessman and citizen I am today. For that start to life, in my formative years, I thank Clifton and hope that the Chellaram Foundation is ensuring a new generation of Cliftonians and in fact the greater Bristol community will benefit from our contribution. It is a tremendous honour to give back to one's alma mater whilst ensuring that future generations will benefit from the outstanding facilities as I once did."
Mr. Nick Tolchard, the Chair of Council said
"Council and the leadership of the school are immensely grateful to Mr Chellaram and the Foundation for their very generous support in helping us deliver our strategy and vision for the future of the College."
Upon the announcement, Dr. Tim Greene, Head of College said
"I cannot thank Mr Chellaram and the Foundation enough for such a remarkable gift.  The College is very proud of our previous pupils who have gone on to excel in sport and I am certain that the Chellaram Scholars of the future will be equally successful. We are also determined to help every pupil to find a sport that they love and this amazing new facility will provide us with even more opportunities to do this.  
The history of the College owes so much to philanthropic giving and this gift of Mr Chellaram will help to shape such an important part of our future.  
I know all those who will benefit from such superb new facilities will want to join with me in expressing our gratitude to Mr Chellaram for such generosity." 
John Rolfe, Development Director at Clifton College Development Trust said
"On behalf of the Clifton College Development Trust, I would like to thank Mr. Lal Chellaram and the Chellaram Foundation for what is truly a transformational gift. 
I would also like to thank everyone involved in the project for their hard work, leadership and guidance throughout including Stephen Zimmerman and the Chair of the Clifton College Development Trust, Simon Brewer."