The Christmas Concert: an end of term cracker
23 December 2019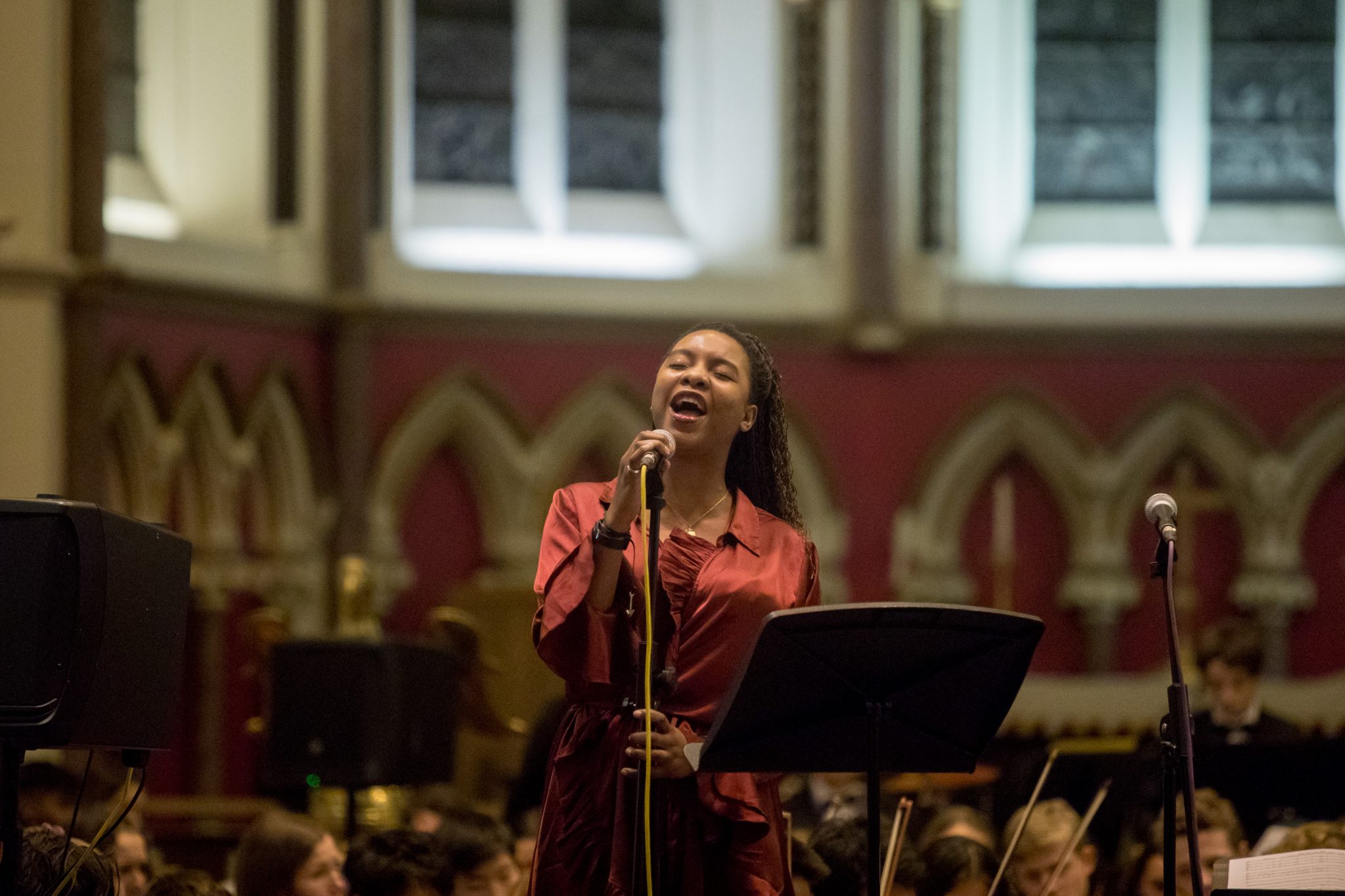 The last night of the Upper School term saw a really enjoyable 'Christmassy' programme performed in front of a packed Chapel with not a spare seat left in the house! Tinsel and fairy lights were on show everywhere; dangling from the organ loft, attached to instruments and even resplendent on performers' hats. A great evening was had by all.
The orchestra's opener was Sleigh Ride, featuring bells, whip and whinnying from the trumpets! Next up, the brass ensemble reprised their number from the Autumn Concert, Clear the line Boogie, which entertained everyone with its train whistles and various shouts of 'all aboard!' and 'there's a train coming' from the brass players themselves. The cello ensemble then offered us a wonderfully festive Have Yourself a Merry Little Christmas and the jazz ensemble gave a us a cool Mamacita with the musicians playing accomplished solos in turn.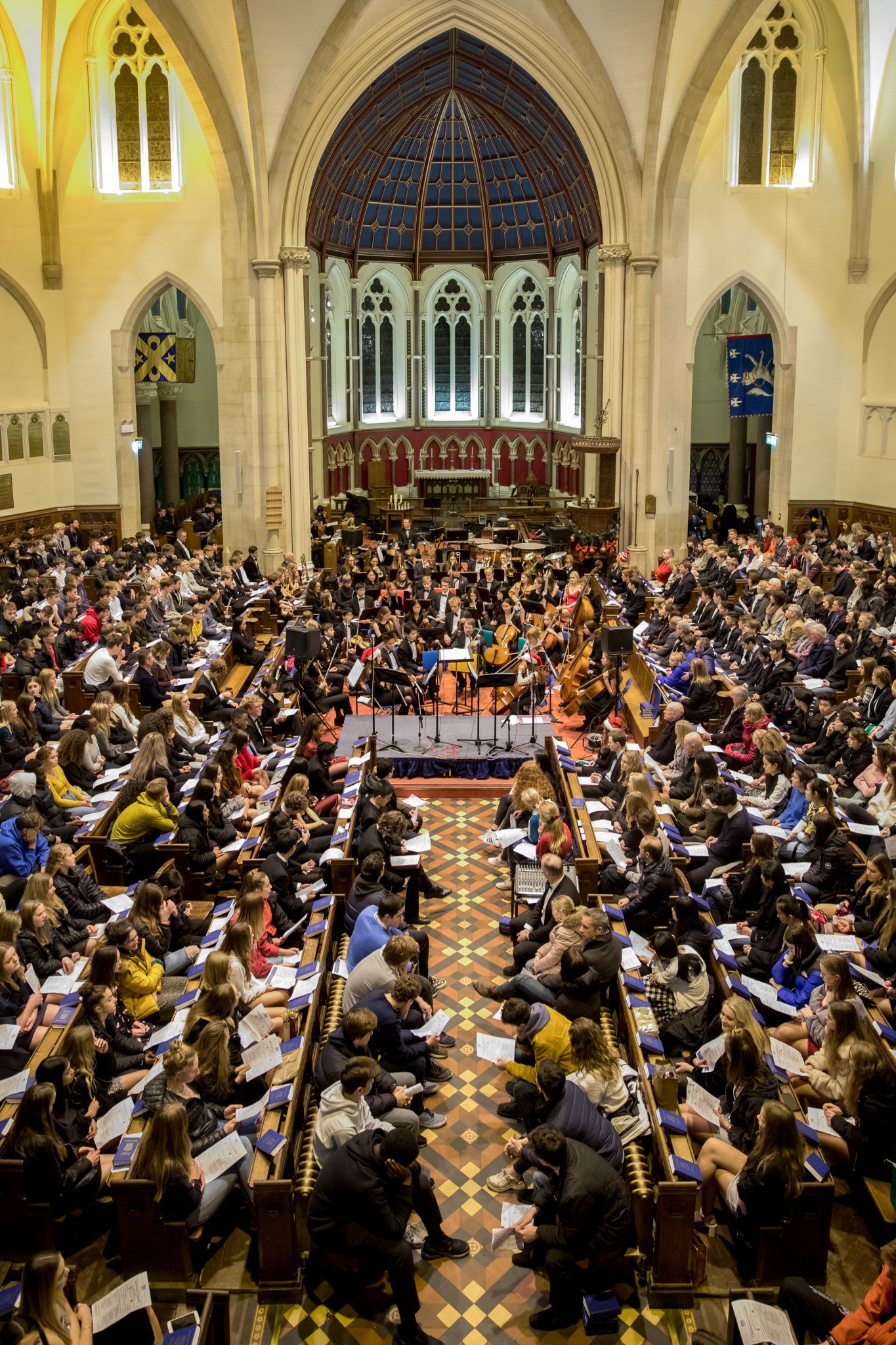 The audience found itself very much involved in the music making too, first with While Shepherds Watched and later, We Three Kings – the chorus of which was sung with gusto in the usual 'Congers' style! Other musical highlights included The Holly and the Jivy, a Mr Drinkwater special arrangement featuring Alice on oboe and Leo on bassoon, accompanied by the string ensemble, while the soul band really impressed with two numbers including Mariah Carey's ever-popular All I Want For Christmas is You – fantastic lead vocals from Ally, Briden and Flora.
There were brilliant choral offerings from two newly-formed groups: 'Clifton Camerata' – an SATB quartet of Jem, Romain, Briden and Benson, and 'The Cliftones' – a slightly larger a cappella group directed by Lily. The music they performed (JS Bach's complex In Dulci Jubilo and a jazzy We Wish You a Merry Christmas) couldn't have been more different, but both were most impressive and enjoyable.
To end we were treated firstly to a Romain organ composition 'special' that included 21 well known Christmas tunes, something he had written and prepared in less than a week, and then to a sensational rendition of Stevie Wonder's Someday at Christmas with the wonderful Charmaine singing vocals accompanied by the full orchestra. Well done to all involved – a great way to end the term.