Charities Committee's record-breaking donation success
9 July 2020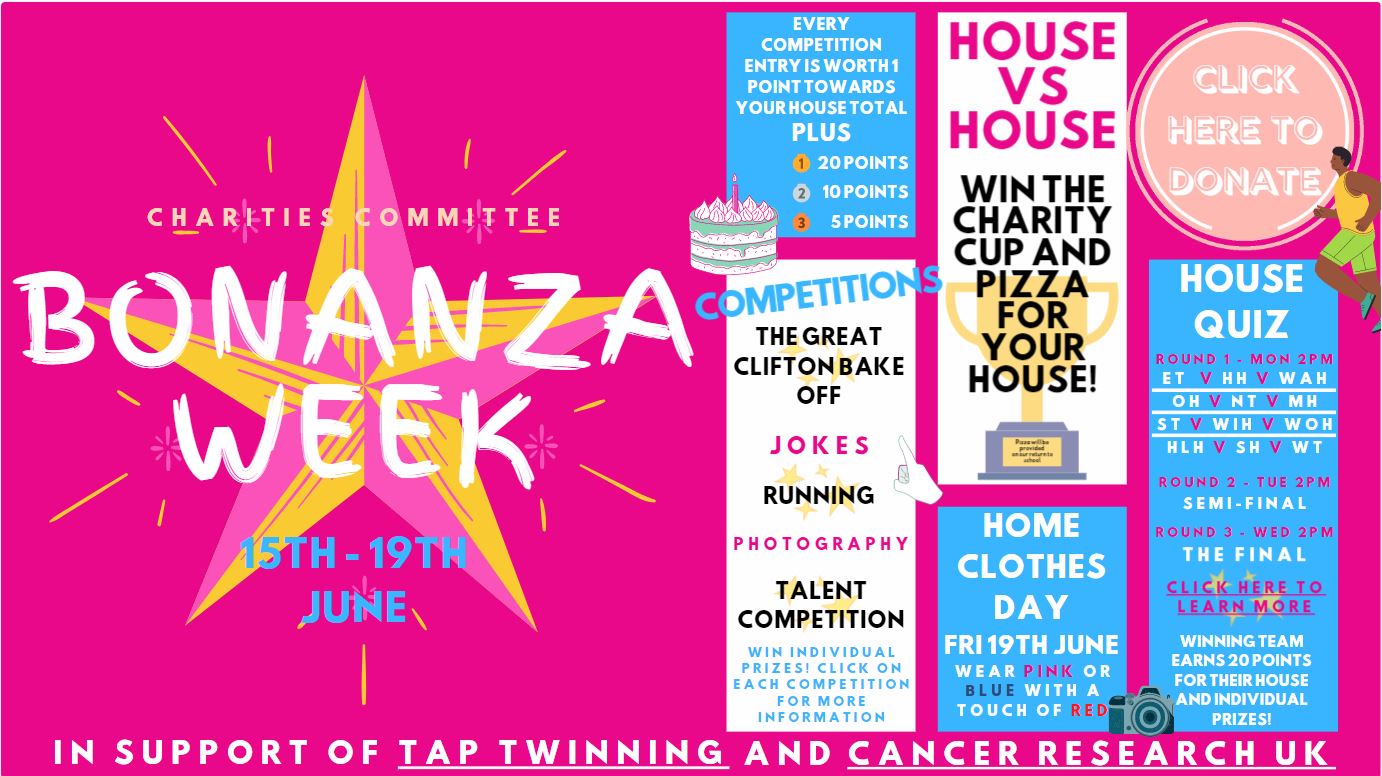 With school officially out for summer, it was time for our Upper School Charities Committee to tally up their total funds raised at school this term. Thanks to the team's hard work and dedication they have reached a record-breaking total of £6,690 raised this term!
This fantastic total was helped by a boost in funds from the committee's 'Bonanza Week', which was held in support of Tap Twinning and Cancer Research UK, whereby Houses went head-to-head in competitions such as the Clifton Bake Off and a talent show.
A big well done to Oakeley's House who were the winning House – they bagged the Charity Cup and some well-deserved pizza (which the girls will be given at a later date when it's safe to enjoy together)! A big thanks to all pupils, students and parents who took part and helped, the cakes certainly did look delicious.
This term's record-breaking total is also with thanks to one of our very generous Old Cliftonian Society donors, who kindly matched the pupil's incredible donation efforts and topped them up to their current grand total. With the money raised for Tap Twinning, we are able to provide 93 taps to vulnerable communities across the world.