Bristol Bears join Clifton College for Prep Rugby Development Day
13 September 2019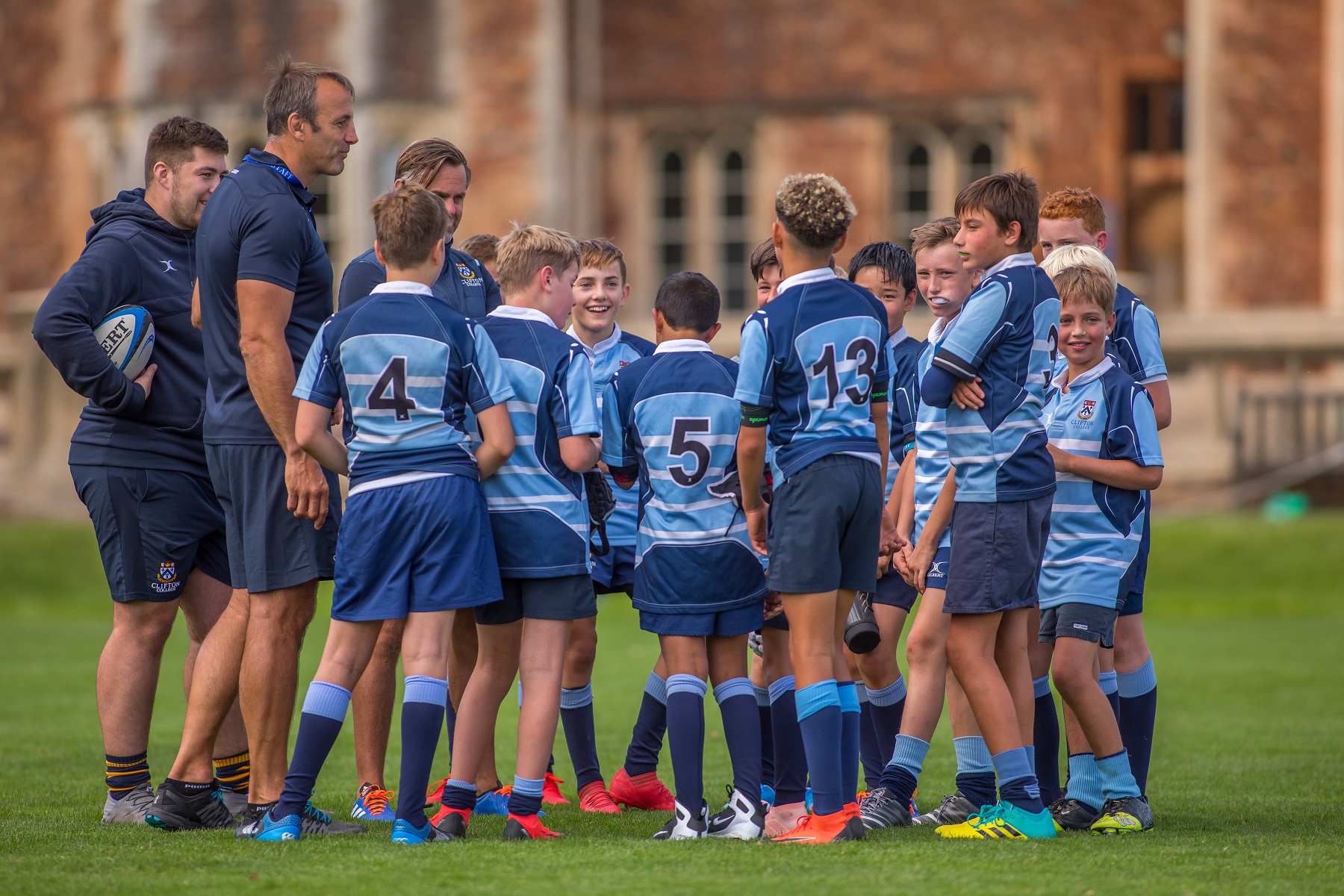 On Sunday, we hosted the annual Prep School Rugby Development Day which, with glorious sunshine, saw 10 Prep schools attend from the South West, Surrey and London areas.
The emphasis on the day was on education and development with opportunities for the players, coaches and parents all to learn whilst enjoying the games and presentations, all supported by excellent catering throughout the day.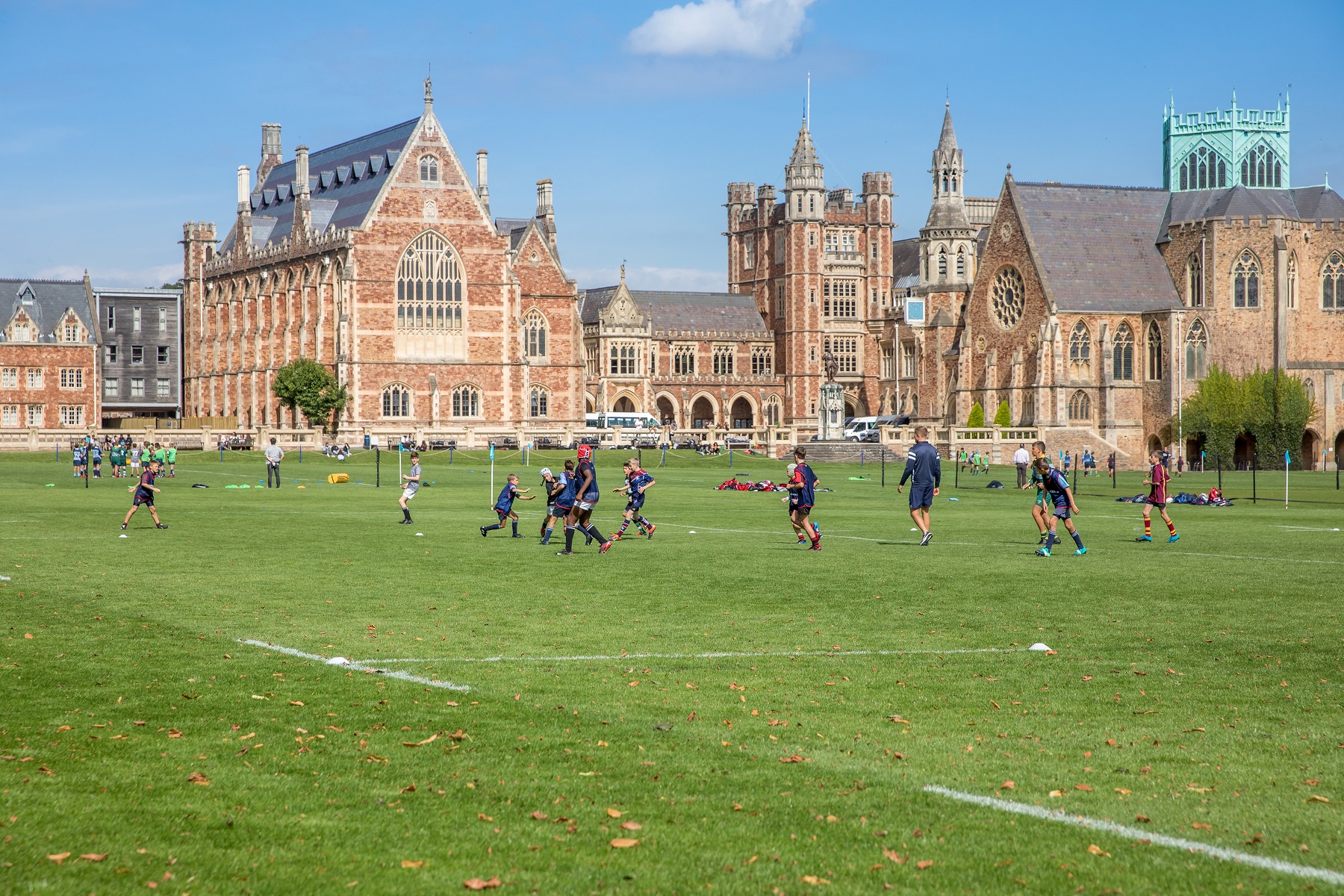 The new format provided technical rugby coaching and nutrition advice while the 200 boys learnt new skills and met new friends as the school groups mixed together during the coaching sessions. The training was split into six elements, four technical rugby sessions, one nutrition lecture and an opportunity to meet and question some of the College's 1st XV and Bears Academy players, including current professional Ioan Lloyd, who signed for the Bears after leaving Clifton last year.
The expert coaching was led by Bristol Bears Academy coaches and Clifton College staff, providing a game format to educate the players in a fun and competitive environment. Meanwhile, the parents were presented with the College vision for Rugby by Danny Grewcock and Matt Salter with the focus of developing Creative and Courageous players through rugby programme. They were also given a full understanding of the Bears' pathway by Director of Rugby Pat Lam.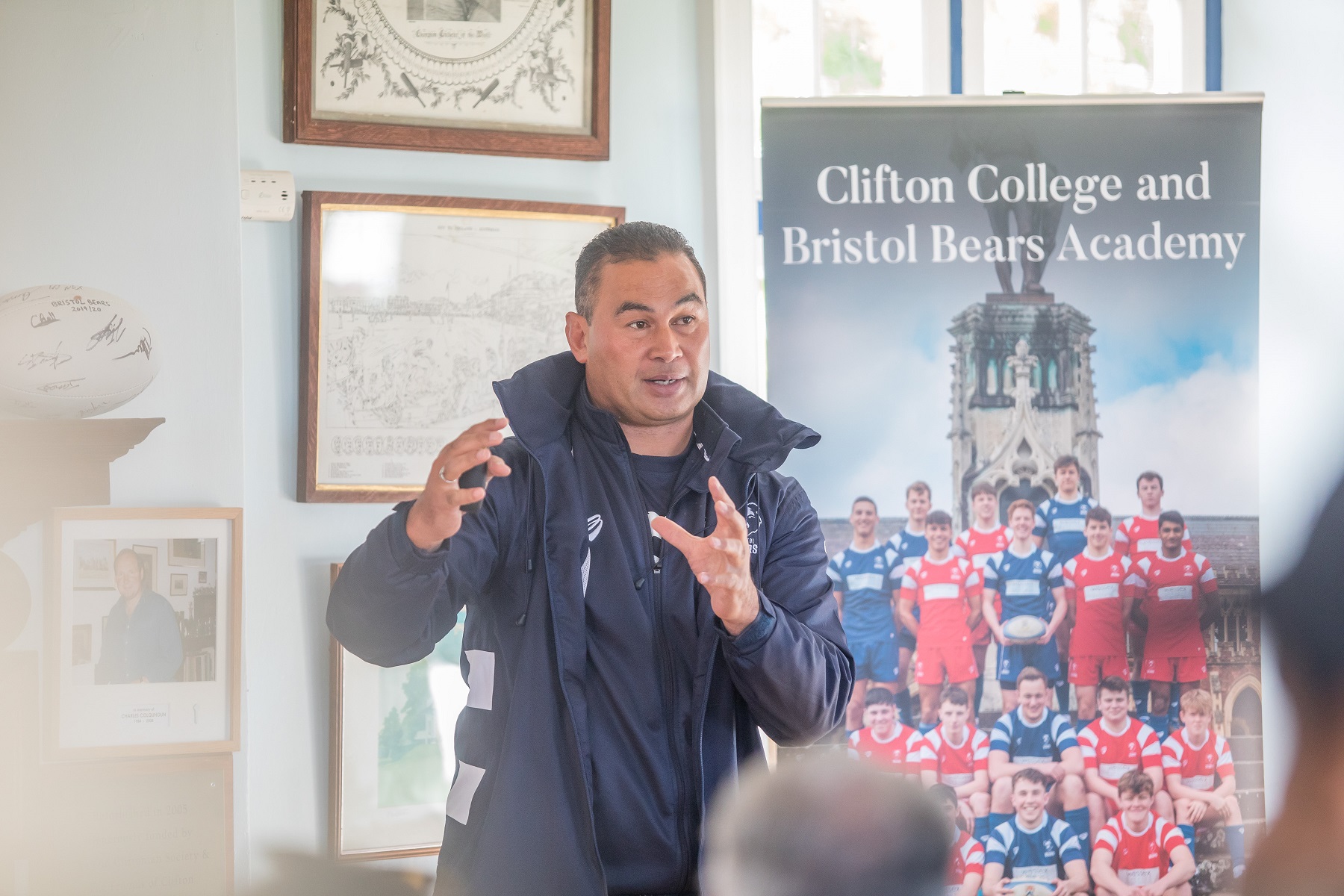 The Prep school coaches worked with Russell Earnshaw (coach educator) to improve their coaching styles and game understanding, providing them with new methods to stretch their pupils learning on the field.
The day finished with various games to suit each school, refereed by our College staff, while the players were also given an inspirational talk from Pat Lam on the importance of a balance to the lives, combing their education and sport to the best effect.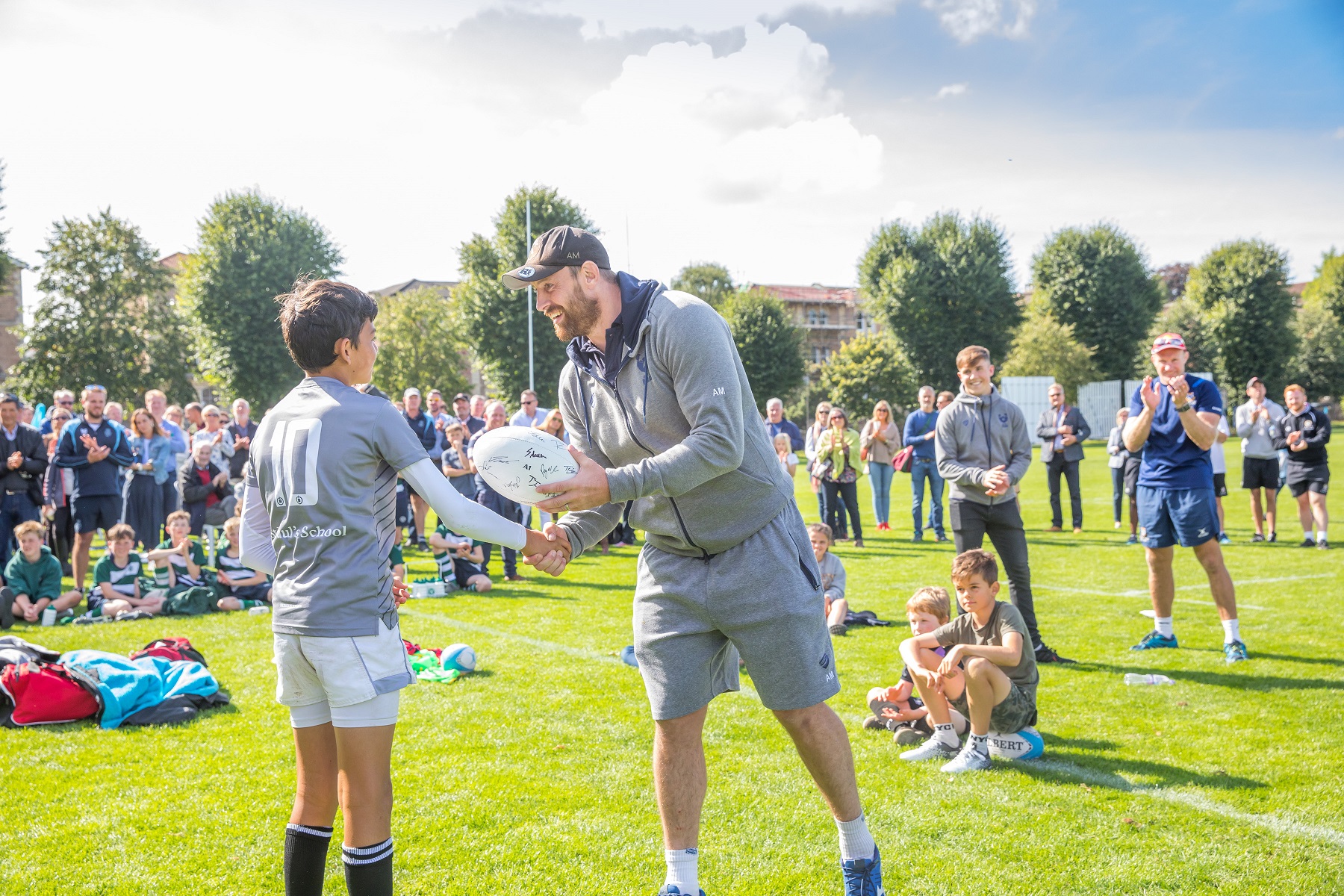 Several players were then rewarded by the coaches for their courageous play and creative skills, receiving Bristol Bears shirts and signed rugby balls by the professional players for their hard work.
Overall, the day was a huge success and we'd like to thank everybody who joined us to make it such a special event. Here are some more photos from the day…