Autumn and Christmas Concerts 2021
10 December 2021
Congratulations to the Upper School pupils for preparing and performing two fantastic large-scale concerts at the end of the 2021 Michaelmas term.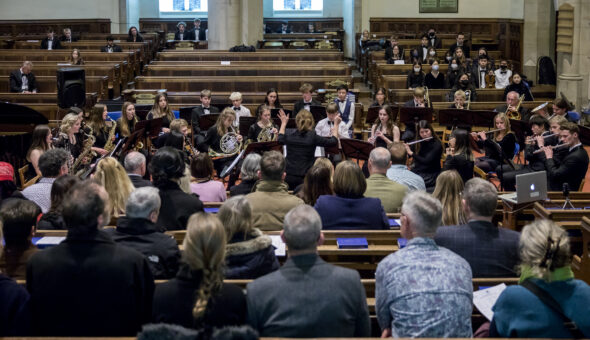 November saw the return of live large-scale ensembles for the first-time since March 2020. Opening the Autumn Concert with 'Eine Kleine Yiddische Ragmusik' the Concert Wind Band combined the lively syncopations of Scott Joplin with the folk song of Jewish klezmer.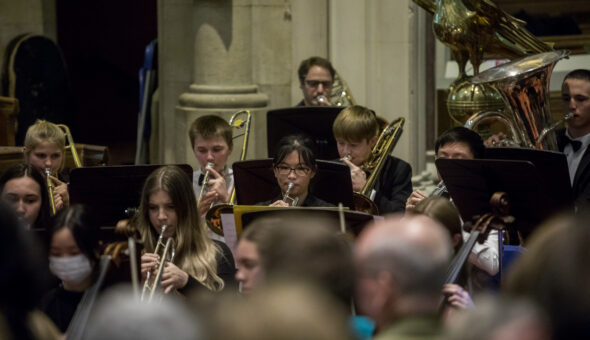 After music from 8 other ensembles (featuring Boyce to Brahms), the Orchestra numbering 60 players firstly paid homage to the Argentine tango-composer Astor Piazzolla, marking the centenary of his birth in 1921 with a new orchestration of his achingly beautiful 'Milonga del Angel'. They concluded with the Mexican composer Marquez's fiery 'Danzon Number 2' beloved of the world-famous Simón Bolívar Youth Orchestra.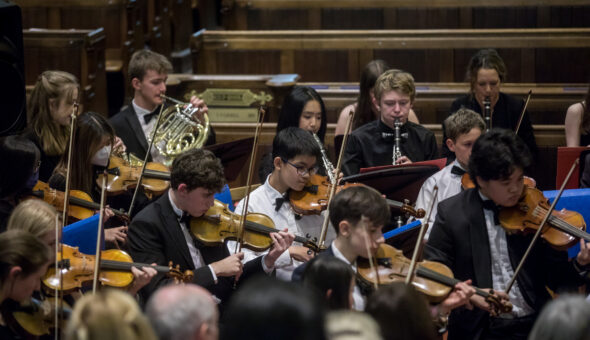 Only 3 weeks later, 9 groups returned to entertain the whole school in the Christmas concert on the final night of term 8th December. Along with well-known seasonal favourites from the Cello Ensemble, Chamber Choir, and Soul Bands, new arrangements were heard of Bach's 'Sheep may safely graze' for classical guitar and strings, 'Christmas time is here' for a jazz quintet of voice, violin, bass, keys, drums; and 'White Christmas' inspired by the violin virtuoso Heifetz's arrangement, adapted for the combined forces of solo violin, the close harmony barbershop group the 'Cliftones', and the Orchestra. A wonderful way to end the term – well done to all!