'A Splendid Paddle' Raises Money for Charity
30 June 2021
Iain Bell, an outdoor activities instructor at the College's activity centre, recently took on an incredible challenge to raise money for 2 charities close to his heart.
The idea for The Splendid Paddle came along initially with Iain wanting to paddle a canoe from London to Bristol along the waterways. Over the next few weeks the event evolved into a 470km journey from Bristol Harbourside to Teddington Lock and back again along the Kennet Avon Canal System on paddleboards. The journey took between 10 and 15 hours of paddling a day, averaging about 44km (roughly 27.5 miles) per day for 11 days straight.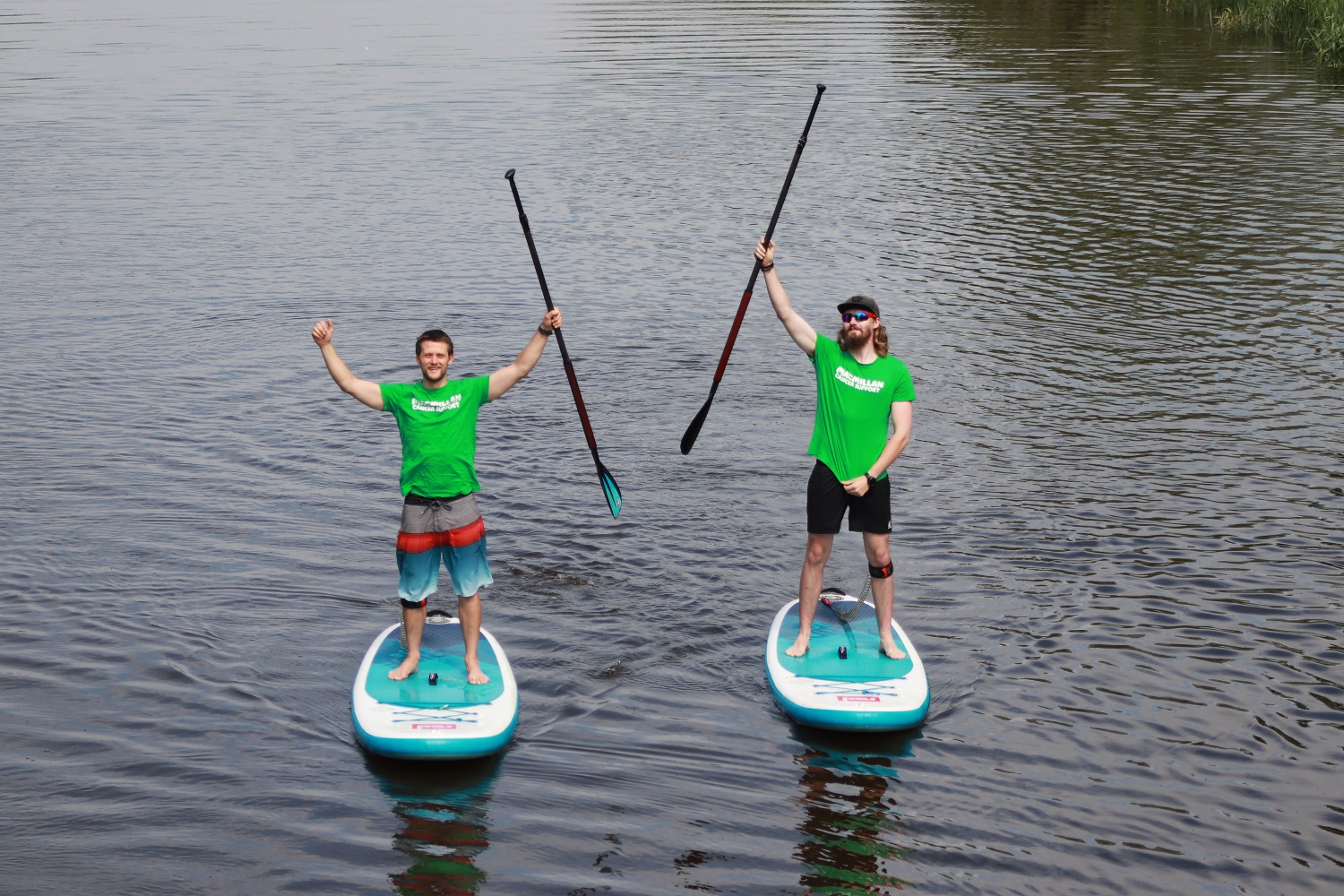 To see the whole story of their journey, have a look at their Facebook page Team Splendid Paddlers.
In April 2017 Iain's mother, Caroline Bell, passed away after a long fight with cancer. For a while he has wanted to do something big to raise money for St. Peter's Hospice, where his mum spent her final month or so. Iain invited his friend Matt Jones along for the journey. We added Macmillan Cancer Support as a second charity to fundraise for because both Matt and Iain have been affected by cancer like so many other people and Macmillan does an incredible job to help where they can.
So far, they have raised over £4000 split between the 2 charities. This has been a particularly challenging time for everyone but if you are able to spare any donation, their donation page can be found at https://uk.virginmoneygiving.com/Team/TeamSplendid