Watson's House cats receive purrsonal house entrance
15 January 2020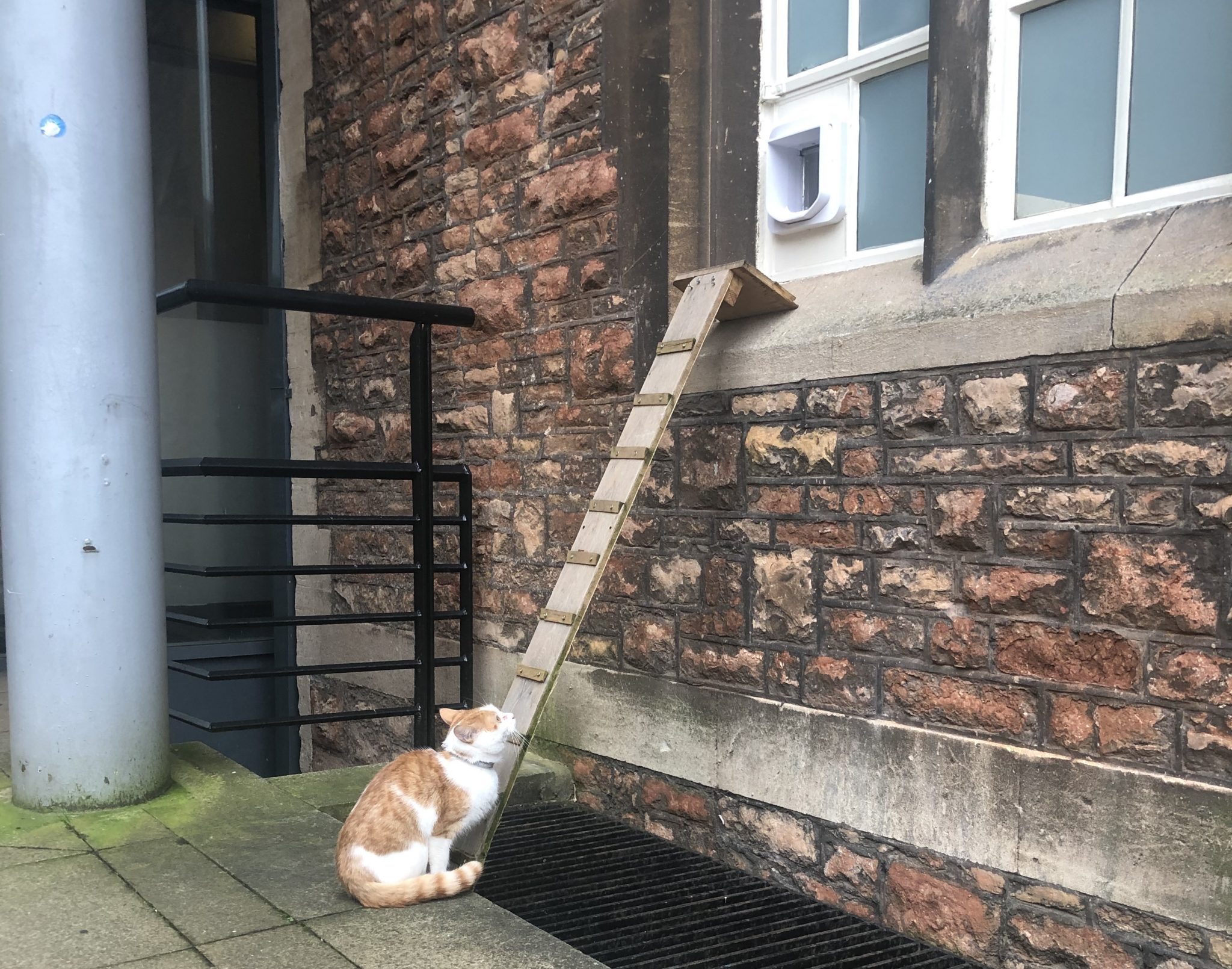 If you've ever wandered past Watson's House, you'll notice that the building has a very modern, glass fronted entrance. Now, this is all well and good for the students and House staff among us with access, but how about those who live there that are significantly smaller?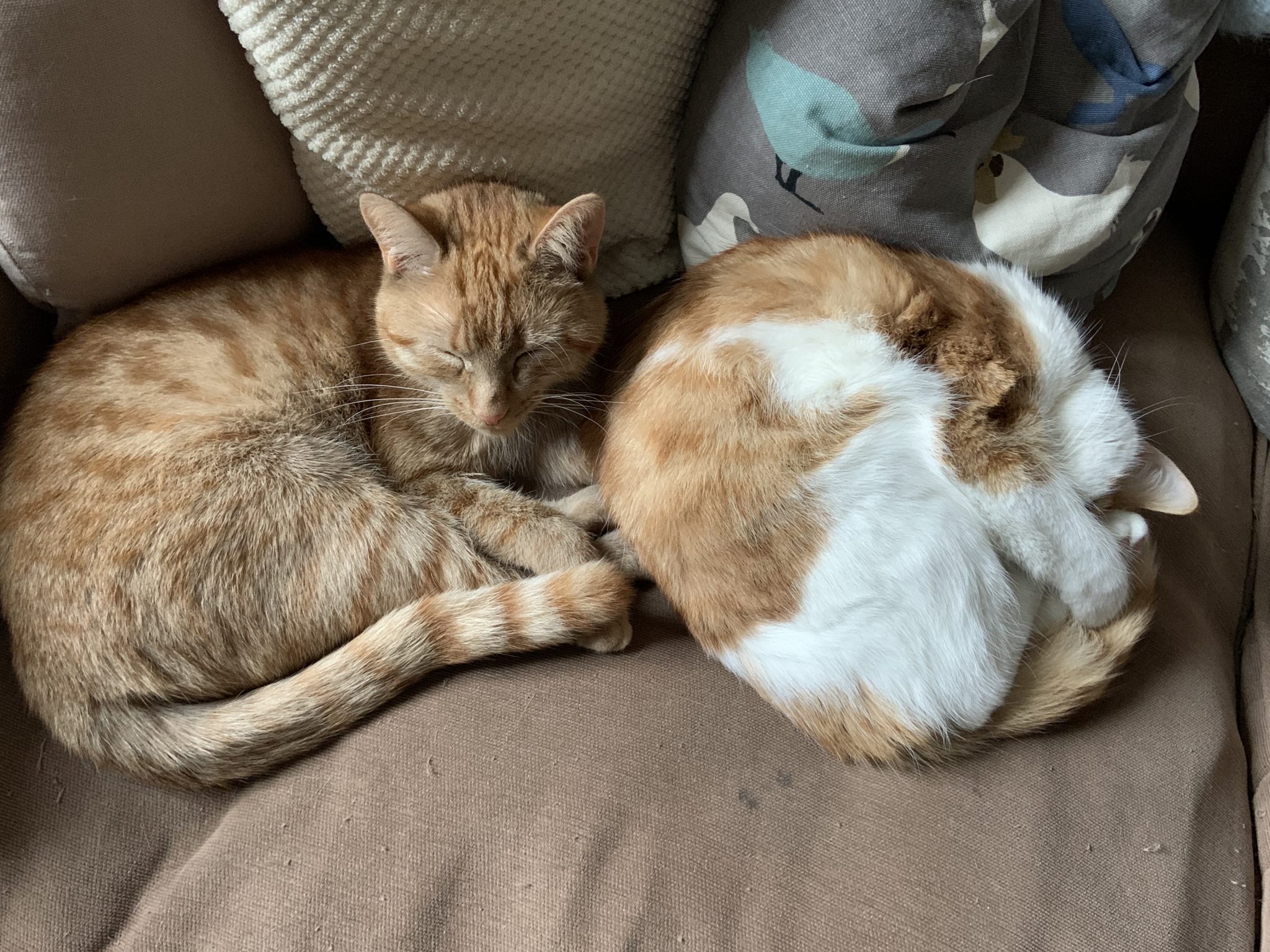 Luther and Toulouse are two resident cats at the boarding house who are just over one years old. Owned by the Assistant House Mistress, you can find these two helping to keep an eye on the boys – when they're not cat napping, of course.
Being predominantly nocturnal animals, Luther and Toulouse needed a way to get out and stretch their legs on the Close at night without having to wake up their owners to do so. So, what could be done?
With a little help of the Estates Team and a beautifully hand crafted 'cat ladder' made by the Assistant House Mistress' husband, one of the ground floor window panes was transformed into something wonderful.
Remaining just as secure as the glass pane that sat before, this newly installed cat flap and ladder has given these two felines a new sense of independence and freedom. They just love being able to come and go as they please, so they can wander about the campus to carry out their security checks!