U13 Cheltenham Ladies' College Netball Tournament
14 February 2019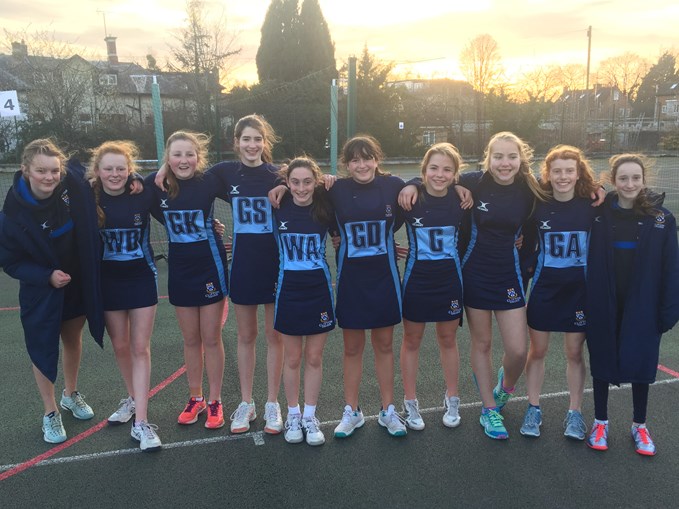 By Clemmie Houlden
On Wednesday, we took part in the Cheltenham Ladies' College Annual Prep Netball Tournament.
Our first match was against Beaudesert who we have already met twice this term. Being familiar with their game we were able to beat them 9-2 getting us off to a strong start.
Next up, we played Wishford and beat them 11-0, this gave us a confidence boost with some amazing work from the shooters and a solid defence. Abberley Hall were our next opponents and we beat them 13-0. Following this match, we played Cheltenham College Prep School and won 7-3.
In the next match, however, our winning streak came to an end. We made a couple of mistakes, making some rushed passes and lost to St Hugh's 3-4. Our final pool game was against Cheltenham Ladies' and we expected this to be challenging as they were all much taller than us.
At one point in the game, we were two goals behind, but we pulled together as a team and ended with a four-all draw. It was then a matter of waiting to see if we had got into the semi-finals as only the top two teams in each pool progressed further in the tournament.
It came down to goal difference and luckily our strong performance against Abberley Hall meant that we had topped the pool. We then faced RGS Worcester in the semi-finals. After a bit of a slow start, we finally found our rhythm and were pleased to win 5-3. This put us into the final, playing against Millfield.
It is easy to be overwhelmed by Millfield, but we refused to give up give up having got so far! At one point in the game they were three goals ahead of us, but we kept on going. Our defence was fierce against two very tall shooters and at the final bell the score was 6-5 to Millfield. A few minutes more and we perhaps could have won.
After a great afternoon's netball, at a tournament that included some very strong teams, we were pleased and proud to be runners up, which was super preparation for IAPS.
Thank you to Miss Graveney for always encouraging and supporting us.