Throughout the year, Clifton pupils play 12 other competitive sports
Football is a growing Lent term option, with the school putting out ten teams. The fixture list includes blocks against Sherborne, Malvern, Monmouth and Marlborough as well as matches against more local opposition. Students benefit from high class facilities, including a 3G surface and the academy-level 1st team grass pitch, and excellent coaching. The school has good links with the ISFA, hosting England Schools matches and producing a number of players for regional and national representative teams in recent years.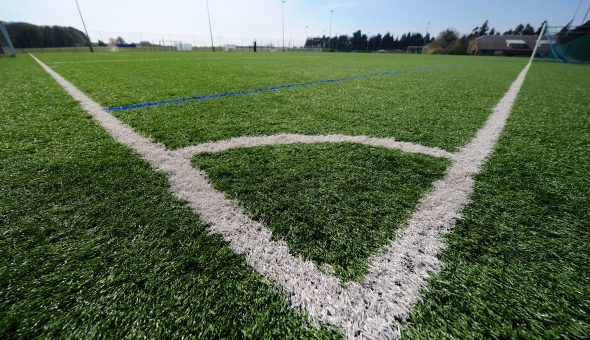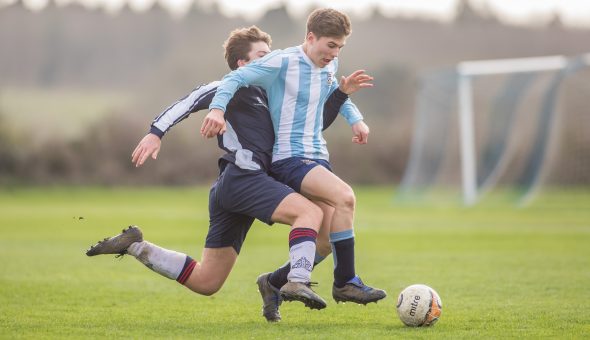 Athletics
Clifton College athletes have taken part in national finals for the past ten years. The School's sports complex features a jumping and throwing area and a 100 metre sprinting track. Clifton pupils take part in meetings each weekend, at venues across the South West.
Boys Hockey
Boys' hockey benefits from Clifton's wonderful hockey facilities, and hockey is now the major sport for boys in Lent Term. Although the sport has been successful and Clifton have been county champions many times, it is hoped that, by prioritising the sport, Clifton will build on this success in future and compete nationally on a regular basis.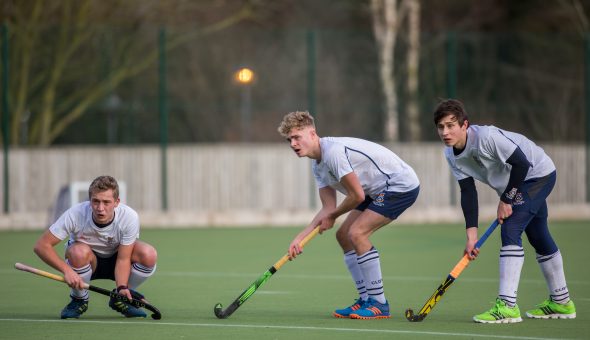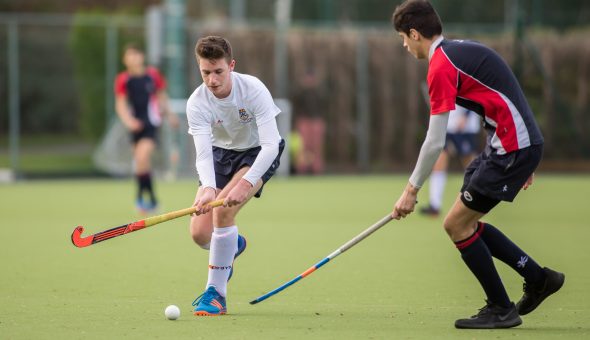 Cricket (Girls)
Girls' cricket is fast becoming a game for girls in the Summer Term. Introduced to the Upper School in 2013, there are now regular fixtures and participation levels are high.
Cross Country
On average, fifty pupils take part in cross country, and race every weekend in local competitions. Each year, Clifton College sends pupils to the English Schools' Cross Country Championships, representing Avon County. In 2014, Tor Kenny came second in the senior girl's race.
Fencing
Fencing is played three times a week in the Michaelmas Term. The fencing team compete against other schools and clubs in the area and enter all of the major schools' competitions. It is a thriving club with several fencers reaching regional recognition over the past five years.
Rackets
Clifton has its own rackets court, and boys and girls can drop in to practice during their free time. Dedicated players will practice three times a week and play at least one match in each week of the Michaelmas term. Clifton College pupils play schools across the South of England. Eton, Winchester and Charterhouse are just a few of the leading independent schools on the fixture card. Clifton play at Queen's Club in the doubles and singles competition. Pupil Lea Van der Zwalmen is the 2014 U18 Girls Champion.
Real Tennis
Clifton College has regular access to the Bristol Real Tennis Club, which is situated on Clifton land. The boys and girls all try Real Tennis in their activity slots, and can choose to progress in the sport. Clifton takes part in the English Schools' Championships and plays matches against Radley College.
Rowing
The College is very fortunate to share boathouse facilities with Bristol Ariel Rowing club, based on the river Avon in St. Annes. The boat fleet comprises of 8's, 4's, doubles and singles and any student from the 4th form onwards are invited to join a competitive squad which attends both head and regatta races. Training takes place over both the lent and summer term for the main squad (three times a week on the river) and a summer term learn to row program is offered for the 3rd form as an introduction to the sport.
Rugby 7s
The 7s programme at Clifton College runs twice a week during the Lent term. There is an U16 and U18 squad, and they enter three tournaments throughout the term. The squads also travel to the National Sevens at Roehampton.
Sailing
Sailing takes place at Chew Valley Lake Sailing Club, where students race and train in the college-owned fleet of six Firefly dinghies, the sailing program is led by professional coach James Rosser. School sailing is a mixed sport, allowing boys and girls to compete together and is open to all year groups. Committed students can choose to sail through the year, with racing teams competing in fixtures and regattas in each term. Beginner sailing is also offered in the summer term on Bristol's historic floating harbour. Recent highlights on the water include a 2nd place at the British Schools Dinghy Racing Association 2018 National Keelboat Championships and a 9th at the B.S.D.R.A National Finals in 2018.
Shooting
The shooting team currently completes every term in .22 target rifle postal competitions run by the British Schools Small Bore Rifle Association, these competitions take place over a 25 metre distance and are usually shot at the Reserve Centre on Whiteladies Road. We also compete twice annually at the National Centre in Bisley at a distance of 50 metres.
Swimming
The swim team trains throughout the year, but the main season is in the Lent and Summer Terms. They train three times a week in Clifton College's 25-metre indoor swimming pool.
Tennis
Tennis is now a year-round Competitive Sport with much success in many National Competitions.  In the past year, the Girls and Boys reached the Year 7&8 National competition Division 2 Regional Finals with the Boys winning the finals.  In the Year 9&10 competition, the Girls reached the Regional Finals of the main event narrowly missing out on the National Finals. More recently, our Year 11- 13 girls secured a place at the National finals of the Senior Students competition played at the National Tennis Centre in Bolton.  
Alongside these school competitions, Clifton College entered the Winter County Club League which created further Match Play for a greater number of pupils wanting to gain further experience of competition.
In 2018, Clifton College held their first incredibly successful Tennis tour to Portugal for a week of intensive training.  We will be looking to take a Tennis Tour on a biannual basis.
As with many schools, the main tennis season is, of course, the Summer term.  Regular block fixtures are held on a Saturday and now on a Thursdays to cater for further Boys matches.  Other main National Tournaments are entered and for the first time in a long time, Clifton College will be attending the prestigious Eton Tournament at the end of the Summer Term. Clifton College would like to expand its tennis programme further by forming links with Clubs and entering the National Club League and being competitive in this major National League.
High Performance Tennis Players will be acknowledge by providing further playing time and access to Nutritionist, Psychologists, Career/ American University advice, S&C, Fitness Training and so on.
Finally, Clifton College have introduced Individual or 2:1 Tennis Coaching for those pupils wanting to further their tennis skills.  These sessions are delivered by fully qualified LTA accredited coaches Miss Ali Blackett and Miss Lizzie Flint and are held at the main Clifton College site on either their 2 Hard surface courts, one of the 3 Astro courts or, if time allows at 'The Bubble' which is Clifton College 3 Indoor Tennis courts over at Clifton College Sports Ground, Beggar Bush.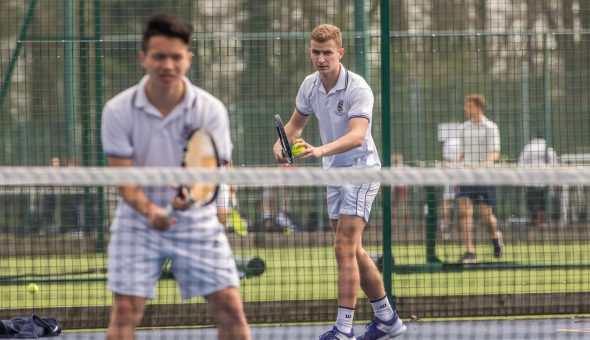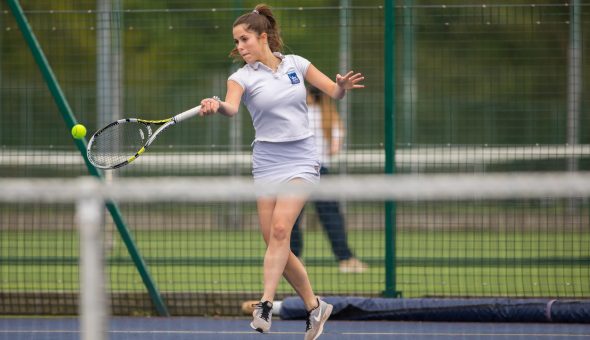 Other sports which are played at a non-competitive level
Aerobics
Badminton
Basketball
Climbing
Golf
Horse Riding
Kayaking