Outdoor education is an essential part of the Clifton College Nursery experience. 
Once a week our older Nursery children visit our very own Forest School at a large woodland and meadow area at Beggar's Bush and our younger Nursery children have access to their very own Forest Garden at Clifton College. The Baby unit also have their very own Baby Garden where they can explore and experience the natural world.
A Spirit of Adventure
We cultivate a sense of curiosity, adventure and discovery in the Forest School. In a safe environment, Nursery children are allowed to explore their imagination in an outdoor environment, creating magical experiences that stay with them throughout their time in the Nursery. Children make friends in Forest School, learn how to interact with the outdoor world and are taught practical skills that aid their overall development.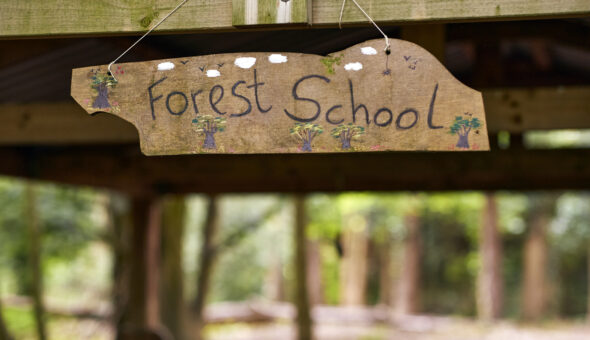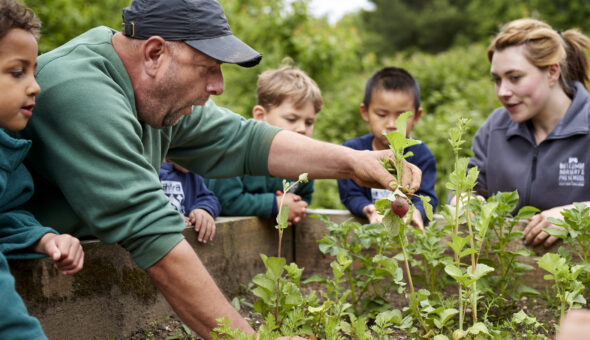 Rules of Forest School
We look after the Forest School and supervise the children at all times, ensuring a comfortable and safe, secure environment. Here are our special rules we have in Forest School to keep us safe:
We listen to all the grown-ups, especially our Forest School Leader

We stay within the boundary rope line

We move carefully in the forest using our feet, eyes and ears to watch, feel and hear where we are going

We do not throw or swing objects around in the forest

We are always careful with sticks; if we pick them up, we drag them carefully behind us

We look after things; we never pick growing plants

We always show things we have found to the grown-ups

We wash and wipe our hands before eating and never put our hands in our mouth

We never eat anything from the forest

We put things back carefully in the forest before we leave.