Sailing v Worcester
13 February 2019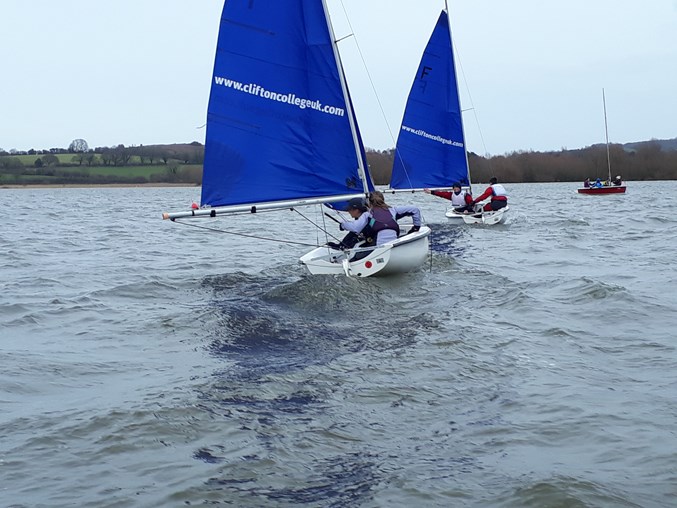 On Saturday, the sailing squad welcomed two county teams representing Worcestershire to Chew Valley.
Despite Storm Erik bringing strong winds and challenging conditions, the fixture was able to go ahead and we completed a total of eight races. It wasn't all plain sailing, with an average of one capsize a race, there was plenty of swimming practice!
A special mention must go to Joy and Oscar, who managed to get their upturned boat the right way up and racing again in less than five seconds, which helped to win a race for Clifton.
There were strong performances from the whole squad, who only dropped two races during the afternoon to win the fixture comprehensively at 6-2. This is particularly pleasing against county level sailors, from a number of schools.