Redgrave Theatre filled with energy for Band Night
4 February 2020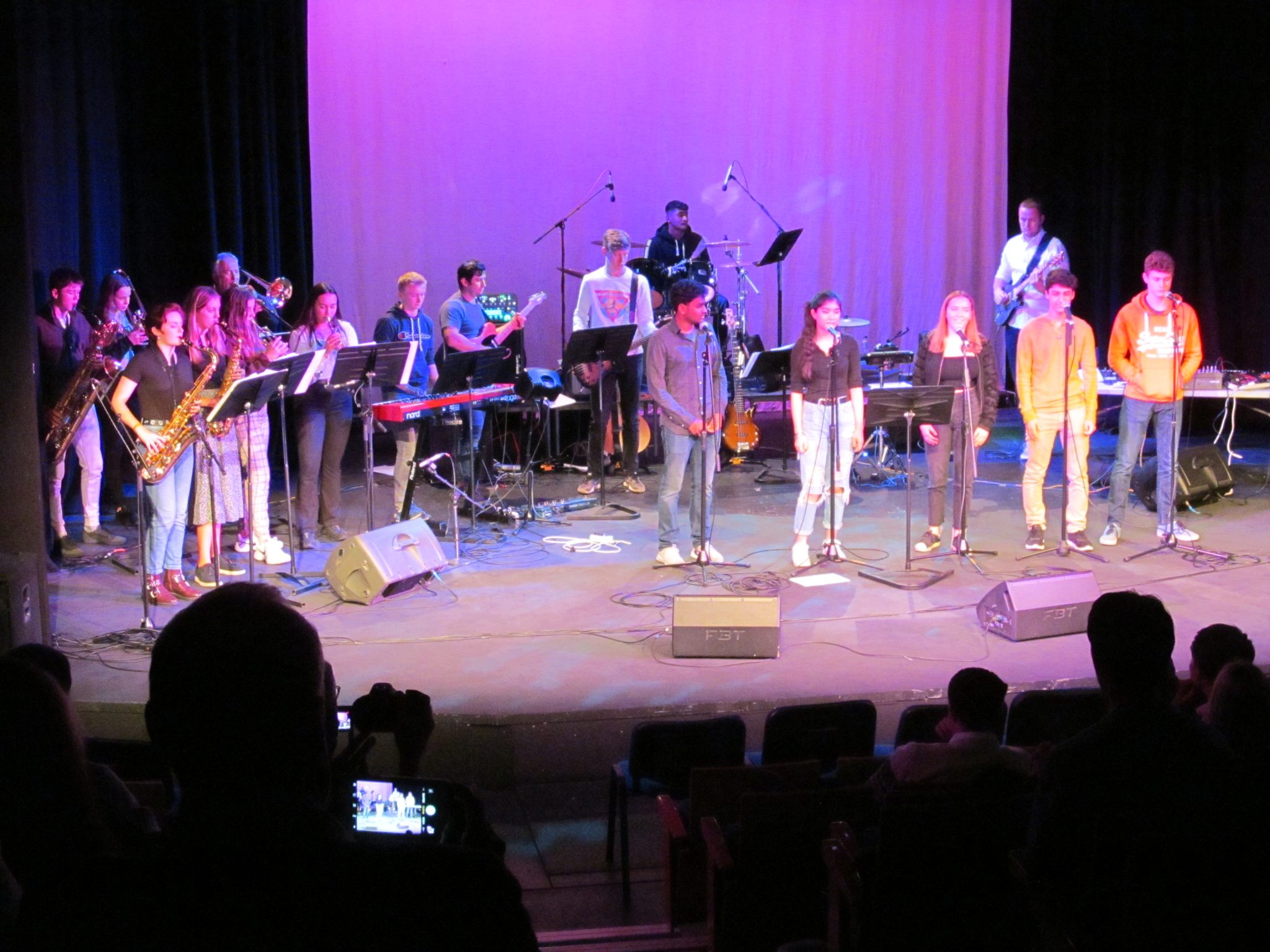 Friday night saw an amazing programme in the Redgrave Theatre. The room was filled with energy from all those taking part and the two hundred strong audience which made for a fantastic evening.
There would be too many highlights to list, but it was really good to see students of all ages involved showing off their different musical interests!
Amongst the best of the evening were Amelia's super renditions of Paloma Faith's Make Your Own Kind of Music, Corinne Bailey Rae's Put Your Records on and Olivia's moody Prom Queen by Beach Bunny.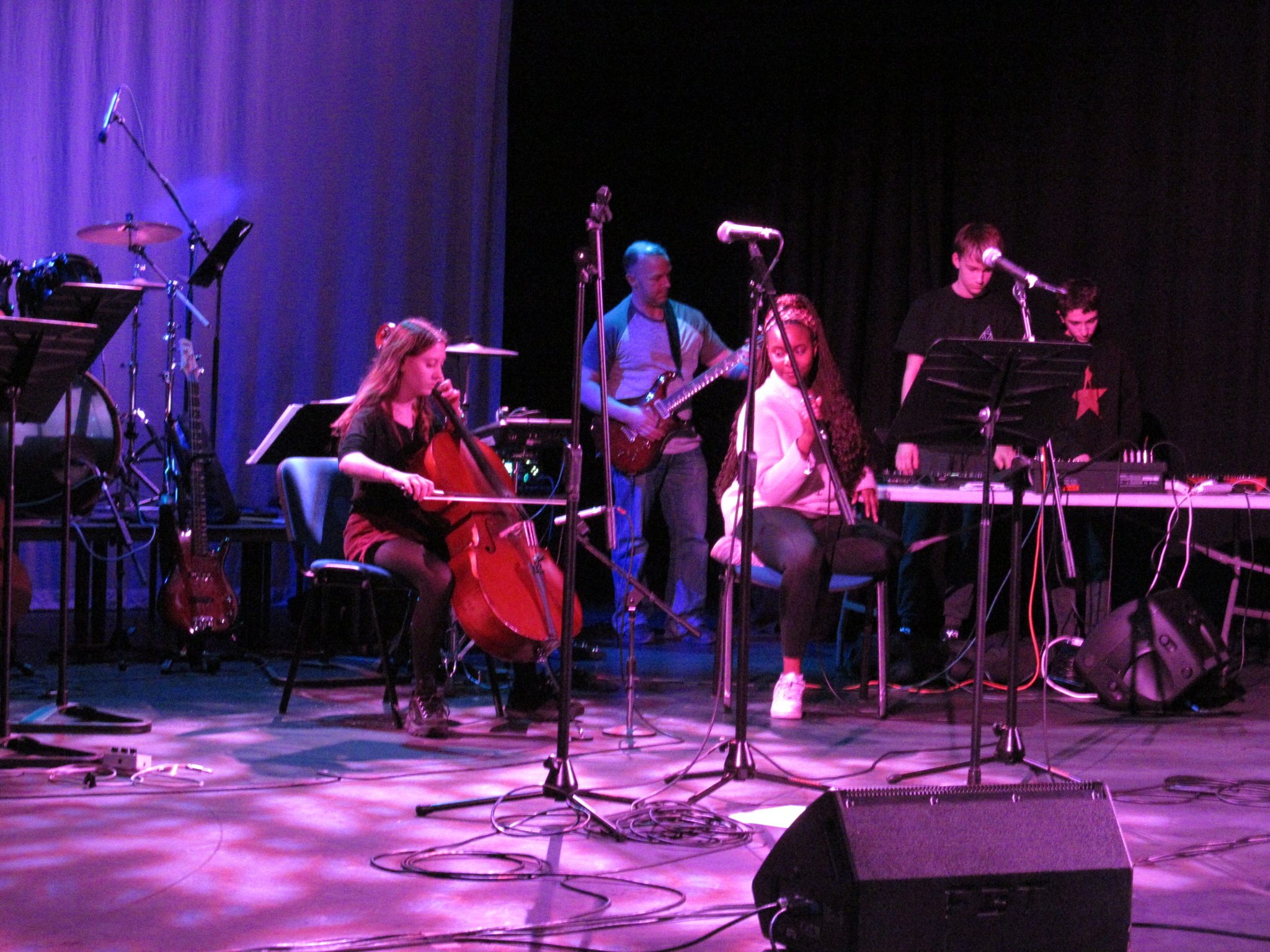 Alice and Annie gave us Adele with Rolling in the Deep while the upper sixth boys group, fronted by Looth and Seb, were convincing with the Arctic Monkeys – Do I Wanna Know.
Flora and the Electro Workshop gave an amazing, if very dark, Panic Room by Au/Ra and Camelphat, while Lily's electric cello and Charmaine's free styling were awesome and definitely out of the ordinary!
The Junior and Senior soul bands opened and closed the show, and we all enjoyed classics such as Ain't no Sunshine When She's Gone and Aretha Franklin's Respect backed by full horn section.
Well done to everyone involved – it was a brilliant night.