Pupils celebrate their Bar and Bat Mitzvah in Clifton College's synagogue
7 October 2019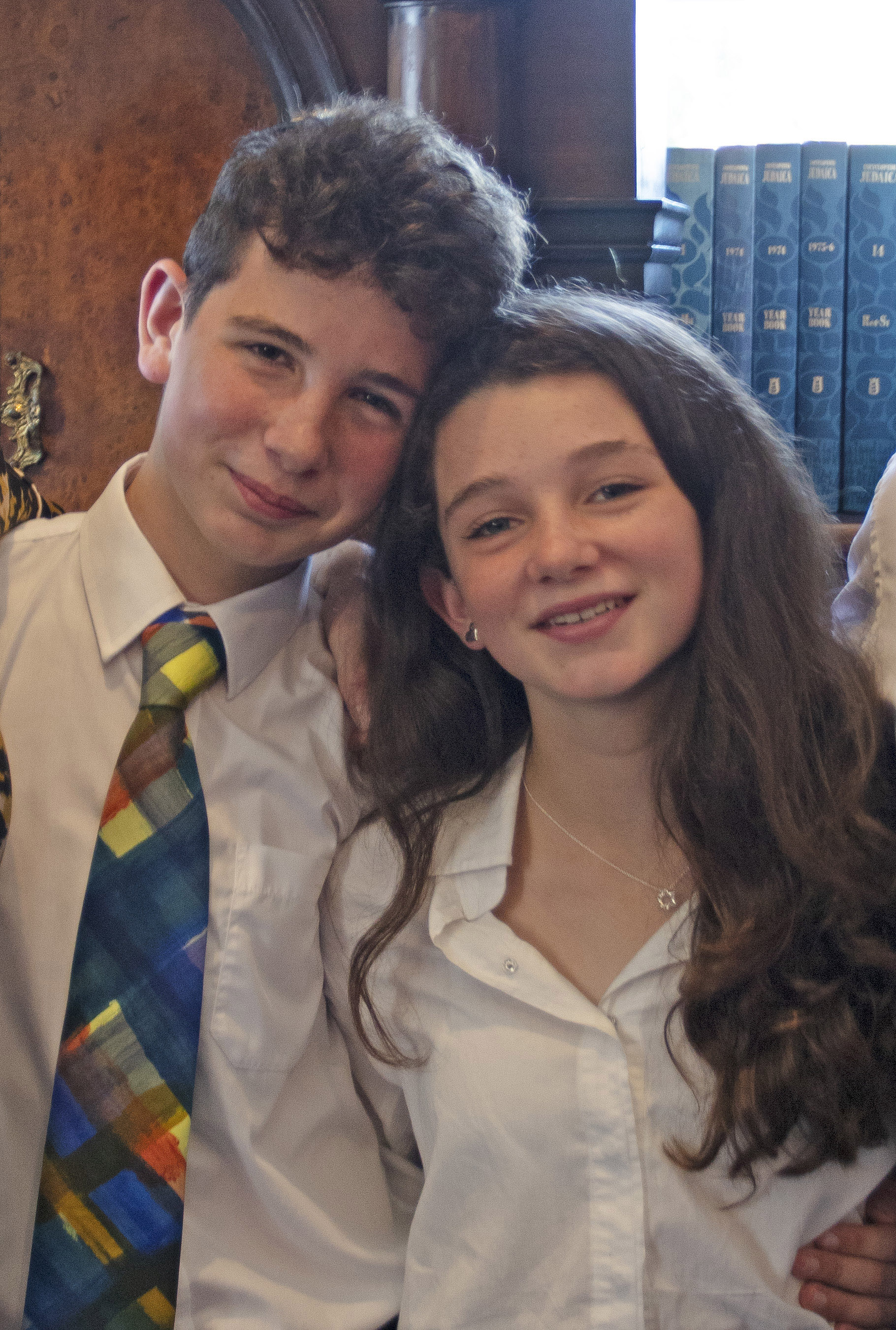 Two Clifton College pupils celebrated their Bar and Bat Mitzvah (Jewish coming of age ceremony) in September in a special Saturday morning Shabbat service in the College's synagogue.  Oscar, in Year 10, and Matilda, in Year 8, had been preparing for the event for nearly a year with the support of Sixth Form pupils David and Jeremey.
The Polack Centre Synagogue was full with the College's 26 Jewish pupils and the family's 58 invited guests. The pupil's father, Jonathan said, "We are very proud of Oscar and Matilda for an amazing achievement. The synagogue service was moving and joyful and at the same time inclusive and accessible. We had a truly wonderful day."
Rabbi Anna Gerrard, Clifton College's Jewish Chaplain, who officiated at the Bar/Bat Mitzvah service, said, "The sense of community and support among the Jewish pupils here is very special.  Everyone is so proud of Oscar and Matilda and it was a delight to celebrate with them on their special day."
For over 150 years, Clifton College has supported a vibrant Jewish community within its school. It is the only public school with it own synagogue, allowing pupils to maintain their Jewish identity while enjoying everything else school life has to offer.