Mental Heath Awareness Week: Dog Walk
30 May 2019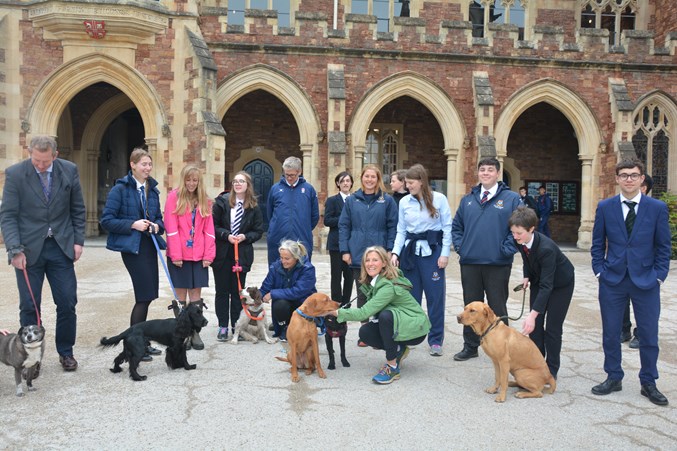 The Percival Library marked Mental Health Awareness Week last week with a varied programme of activities designed to promote the message of good mental health and encourage students to take a much needed break from revision.
Activities included an evening read-in (with hot chocolate, marshmallows and soothing music), a bubble wrap party, jigsaw puzzling, origami and splodge art. One of the highlights of the week was dog walking on the Downs, a chance to paws for thought and walk some wonderful woofers!
Students were joined by a collection of canines and their owners: Mabel and Molly of Hallward's House; Millie with the Catchpoles, Buster with Mr Simmons, Yanto with Miss Clark and Tiggy with Mrs Walsh. It was certainly a breath of fresh air and a firm favourite with our students.