Lower Sixth biologists brave rain at Kenfig
7 June 2019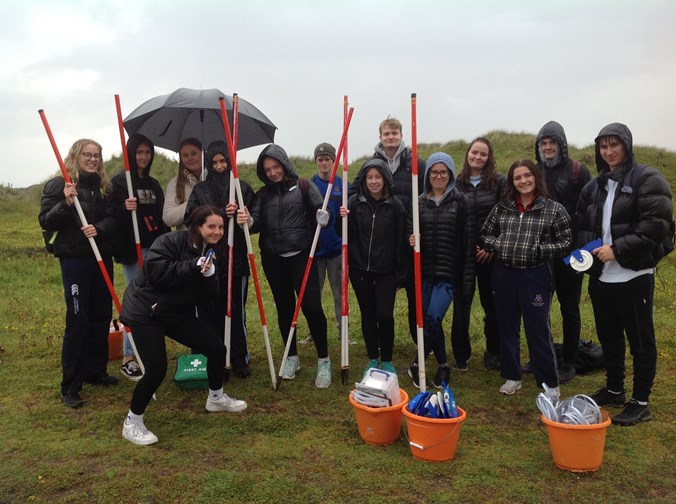 On Tuesday, 29 intrepid Lower Sixth biologists (and four brave teachers!) headed out in the pouring rain to Kenfig in South Wales for our annual field trip.
We completed two activities whilst we were there. First, we conducted a transect of the sand dunes to monitor the process of succession (quadrats were placed every 2m from the high water mark up to 30m to monitor % cover of various different species, whilst also measuring the topography of the landscape).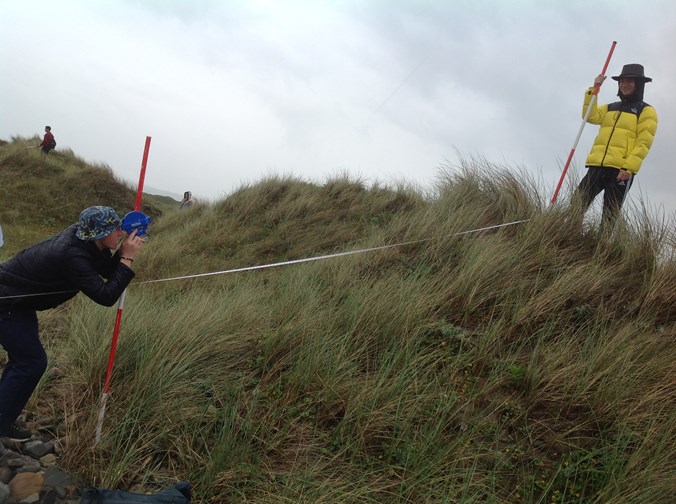 Secondly, we embarked on a 'Kenfig Bioblitz', creating an inventory of all species we could find in the area in two hours, from plants to fungi and insects to birds. In total, 98 species were recorded, using a range of sampling techniques including tree-beating, sweep-netting, moth-trapping and binocular.
This is the first time we have run this activity and so we will try to beat our species total year on year! Some clear favourites from our collection included the Small Elephant Hawk Moth and the Cream Streaked Ladybird. We were also very privileged to see Pyramidal and Common Spotted Orchids.
The pupils were on excellent form, despite soggy feet, and remained positive, enthusiastic and productive throughout the day. A great success.