Farewell to the Upper Sixth
15 August 2020
Dear Upper Sixth
I am incredibly proud of you all for navigating this strange year. Covid denied you the final term that we would all have wanted and now many of you are facing the injustice of this year's manufactured grading system.
Your teachers, Housemasters, Housemistresses and I celebrate with those of you who have achieved the grades you hoped for and we are very pleased that many of you have secured the university places that you wanted. Equally, we stand in outrage alongside those of you whom the flawed system has impacted deeply unfairly, with grades being determined by the performance of previous cohorts, prior GCSE performance of others in the class, or even aggressive mathematical rounding requiring the lowest grades to be issued, rather than an accurate reflection of what we know you could have gained if the exams had proceeded in the normal way.
It goes without saying that this has been a very different results week than any of your teachers have seen before and it is a very difficult way for all of us to end your time at Clifton. Every one of your teachers shares in the deep frustration that many of you are feeling and I promise you that the College is working to challenge unfair decisions where appropriate. Our pastoral and academic staff are committed to working tirelessly to support you through the processes that will now be required to achieve the best possible outcomes for you all.
You are an incredible group of young men and women who have achieved so much more at Clifton than your closing grades. Many of you have been with us since the Pre Prep, some have joined later in your school careers; however long your journey at the College has been, I hope it has made as positive an impact on you as you have made on Clifton.
I wish you all the very best in your onward journey, wherever it may take you.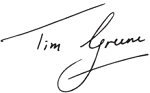 TMG