Drama students enjoy stage combat workshop
7 June 2019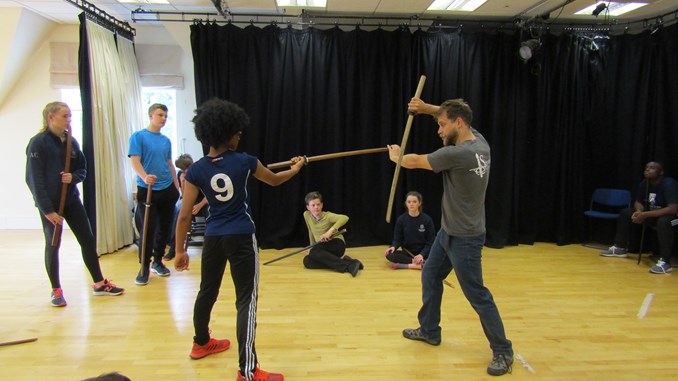 Our Year 10 and 12 Drama students, along with the Year 9 Drama club attendees and scholars, had a three-hour stage combat workshop this week which was run by Squire Stage Combat.
Leading the workshop was Mark Ruddick who has worked professionally as a fight director in television, film and theatre, who brought with him warmth, humour, interesting stories and a big box of wooden swords!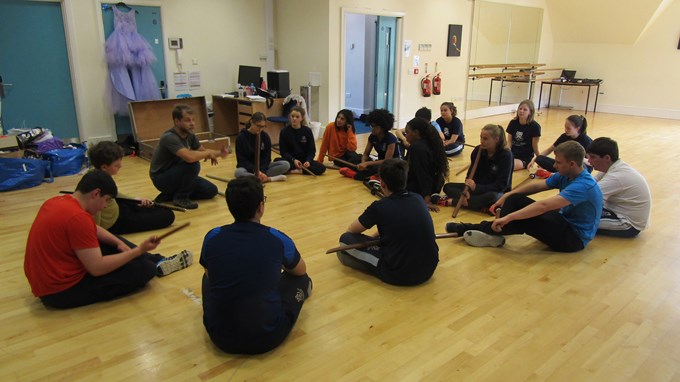 The workshop covered hand to hand combat including choreography, the physics of movement and reactions, and some tightly choreographed sword fighting.
The students thoroughly engaged with and enjoyed the workshop, the session culminating with stylish, developed sequences that effectively told the story of the conflicts between the characters.
A big well done to all took part!