Clifton marks Remembrance in service watched by hundreds
9 November 2020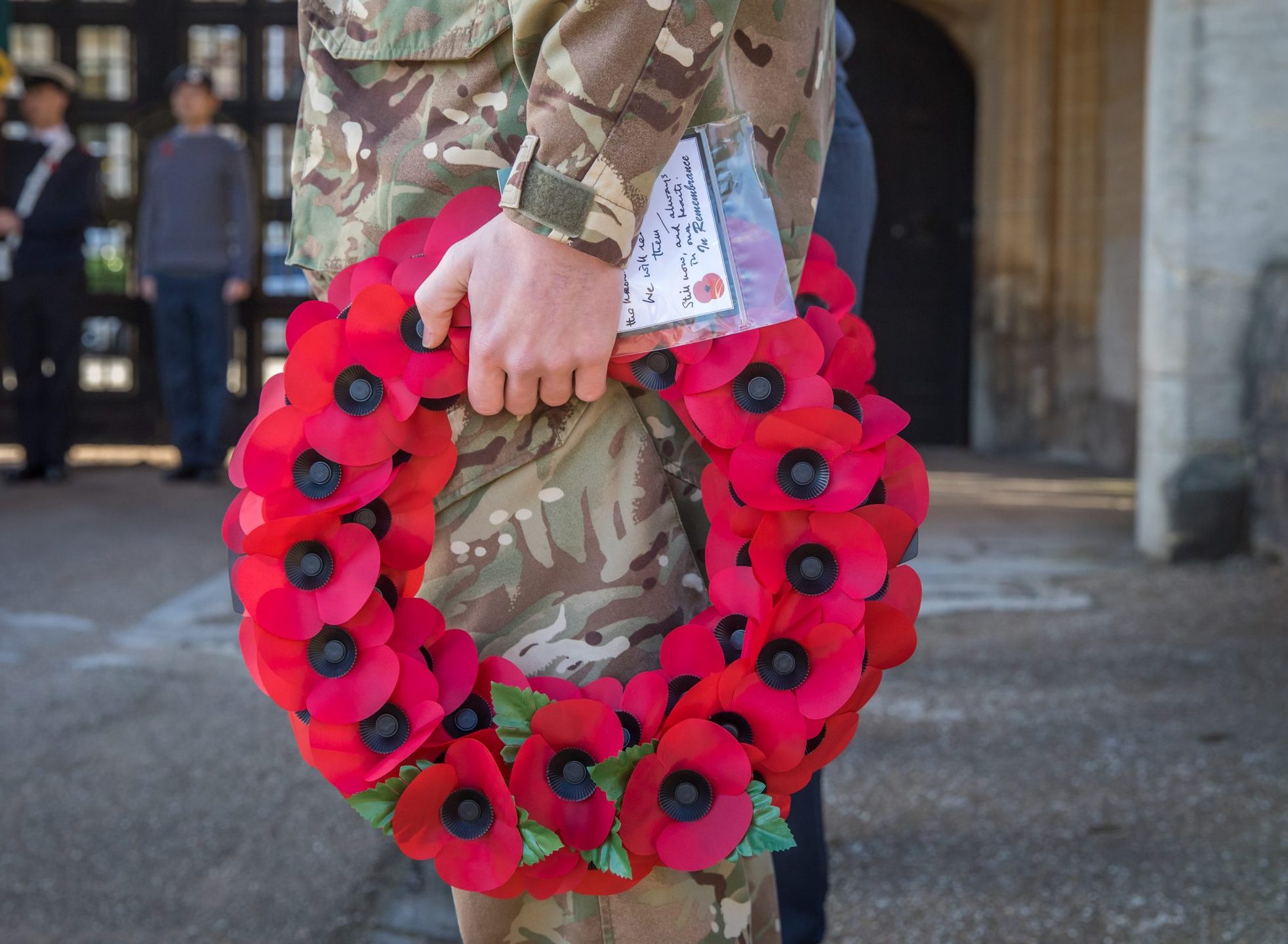 Clifton College staff and pupils marked Remembrance Sunday with a moving socially distanced service at the Chapel and a wreath laying ceremony at Mem Arch.
In the event which was watched live online by hundreds, the school's Chaplain, Simon Chapman, led the service with an address and prayers. The Chaplain was joined by the Head of College, Dr Tim Greene, and senior staff for readings. The Chapel event was pre recorded to comply with social distancing guidelines with the wreath laying ceremony taking place live.
The College's Chamber Choir sang during the service which was broadcast via YouTube to pupils and parents.
The Act of Remembrance was held outside at the College's Memorial Arch shortly before 11.00am. The Archway was constructed in the 1920s in memory of former pupils who lost their lives in the First World War. Pupils from the College's Combined Cadet Force laid wreaths as part of the Remembrance Service and a bugler played the Last Post before the College marked a two minute's silence.
Clifton College will also feature in BBC One's Remembrance Day Service on the 11th of November 2020 with the school's Chaplain being interviewed for the programme, which will mark the centenary of the Tomb of the Unknown Warrior at Westminster Abbey.
If you missed the service on Sunday, you can watch it on YouTube.