Clifton girls compete in U15 Lady Taveners Cricket competition
14 February 2020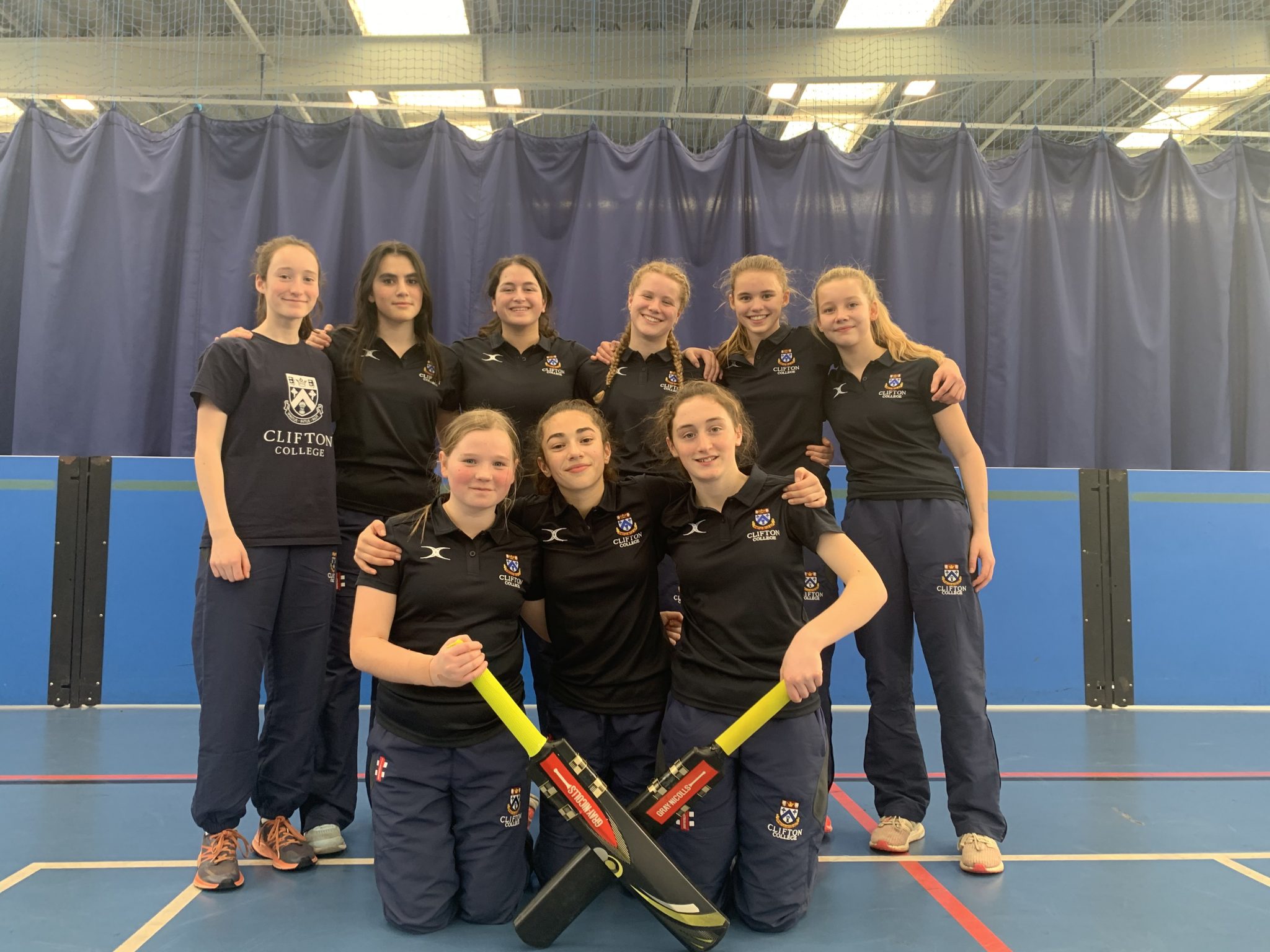 On Wednesday, the girls competed in the U15 Lady Taveners Cricket competition, which is the first time the girls have competed in this tournament at this age group.
Their training has been progressing well and the girls have really begun to grasp what proved to be the all important tactics of the indoor game. During the day of the tournament the squad of nine girls and co-coach Beth in the U6, played four matches against Colston's, Redmaids, Bristol Free School and BGS. It truly was a great day for girls cricket with some skilful cricket on display across the schools, within the four games played, Clifton scored an average of 114 runs and conceded an average of 73.
There were some close matches particularly at what proved to be the deciding match against BGS, who had also won all their previous games. Despite a tense fielding innings the girls restricted BGS to 79, before they went into bat they knew this was going to be a test of focus and strength against some impressive BGS bowlers.
However, they played the tactics of the game well with some superb running between the wickets, this accompanied by some great batting pairings and communication, enabled the girls to take every opportunity to add runs to the total. This true team performance saw the girls claim the win 92 runs to 79 and secure themselves a place in the County Final at the end of March.
A big thank you to City Academy Bristol for hosting and Gloucestershire Cricket Board for running the tournament.