Clifton College raises its flag for D-Day
6 June 2019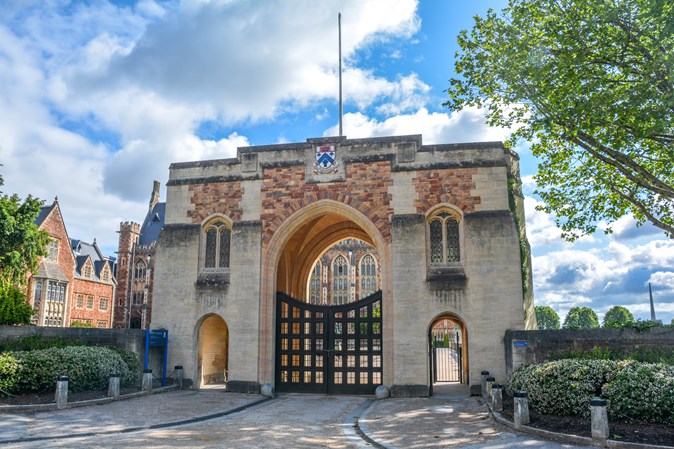 Today marks a very significant occasion as Clifton College raises its flag to mark the 75th anniversary of the D-Day landings.
During the Second World War, more than 160,000 troops joined forces on June 6th 1944, along a 50-mile stretch of French coastline, with the aid of over 5,000 ships and 13,000 aircraft, to support the fight against Nazi Germany on the beaches of Normandy.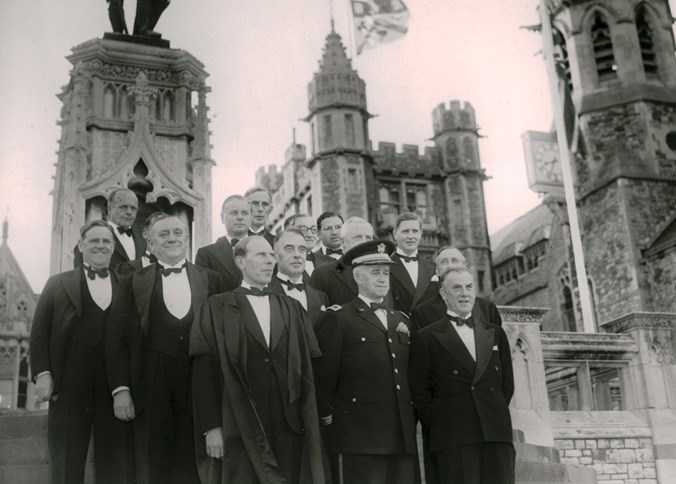 It was within Clifton College's very own walls that many of the plans for the D-Day landings were drawn up by US First Army commander General Omar Bradley and his staff. Not only was the Percival Library taken over by clerks typing loading bills for the invasion, but Bradley and his team, who were based here between 1943 amd 1944, used the Council Room for much of their detailed planning. See the full story in this ITV News clip.
Clifton College was gifted an American flag in 1953 by General Eisenhower to thank the College for its assistance and the important role it played during the war. This flag still proudly hangs on the wall of our Preparatory School Hall.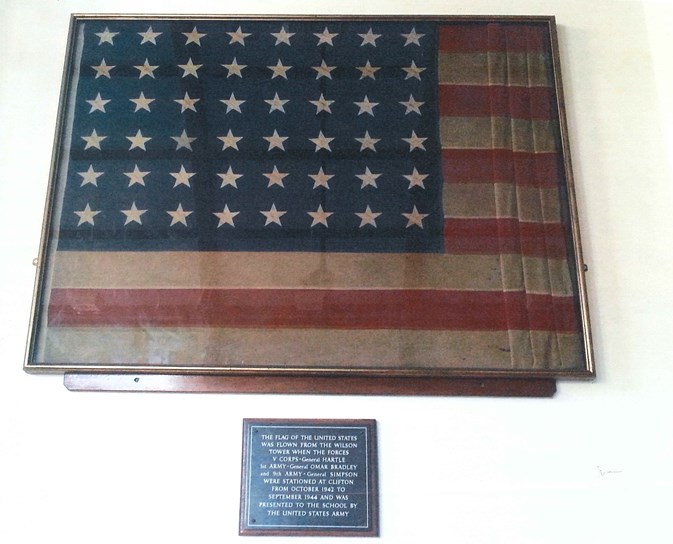 Lieutenant Peter Mitchell is an Old Cliftonian, he attended Clifton College in the late 1930s and early 1940s. Peter (pictured below) was one of the first troops to land on D-Day. You can find out more about his life here.
Today, the school will hold a 10-minute act of remembrance at the Memorial Arch to remember the OCs killed on D-Day.