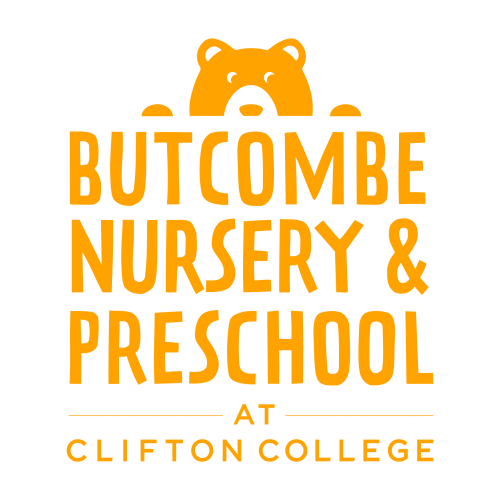 We are excited to announce that we are welcoming babies from as young as 3 months old into our Butcombe Nursery, offering comprehensive care within our first-class learning environment.
To register your interest in our new 0-2 provision, please fill out the form below.
You will find information on this page about our fees, our nursery routine and how we keep you informed about the development of your child.
Every child is assigned a key person who will make sure they feel safe and cared for during their time at Nursery. The key person will also work with you as a family to ensure that you feel supported and involved during your child's learning journey. We promise to provide a warm and loving environment, allowing your child to explore the world around them with curiosity and individuality. Children thrive when their needs are met by special people they know, trust and respect, and we are so excited to be that person for you and your child.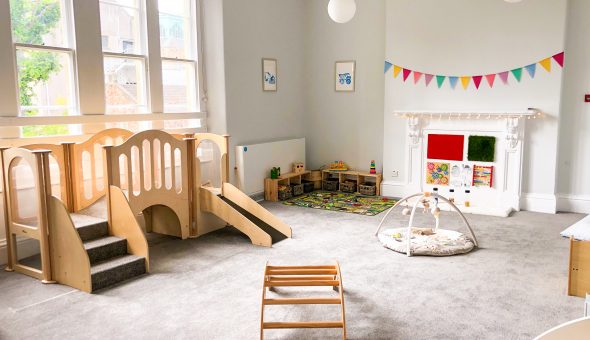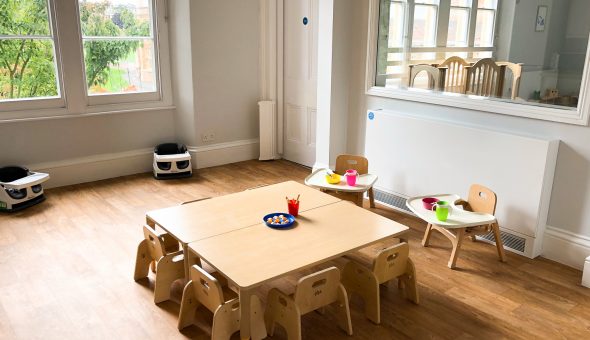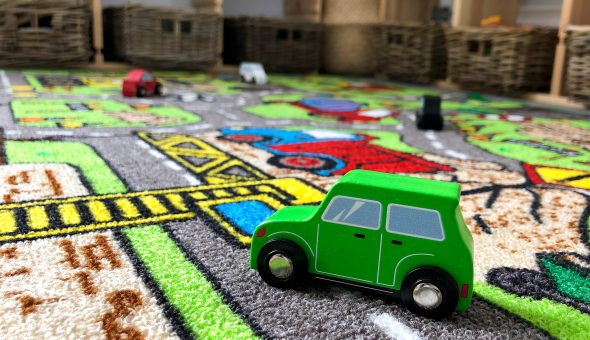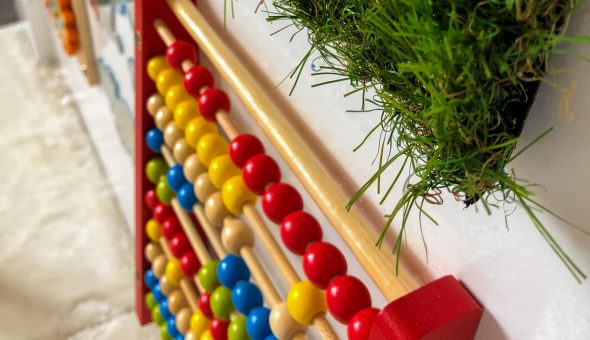 The Nursery Routine
This timetable represents a general day in the Nursery and is a guide only. Timetables differ slightly and exact timings will depend on the individual child and their routine.
07:30 – 08:00 Breakfast Club
08:00 – 09:00 Drop Off
09:00 – 10:00 Trip
10:00 – 11:00 Nap and Free Flow
11:00 – 11:30 Garden
11:30 – 12:00 Lunch
12:00 – 14:00 Nap and Free Flow
14:00 – 15:00 Nap and Messy Play
15:00 – 16:00 Garden and Soft Play
16:00 – 17:00 Tea
17:00 – 18:00 Home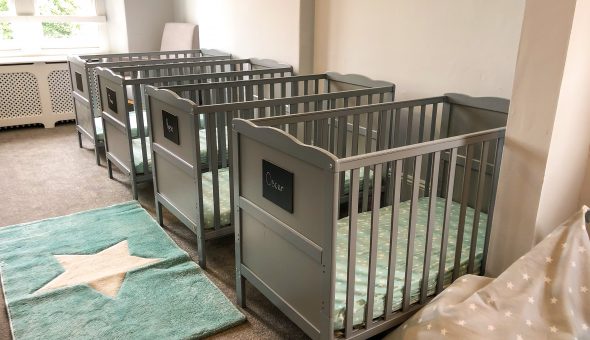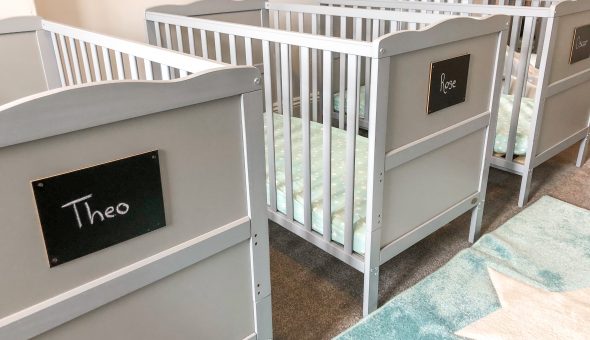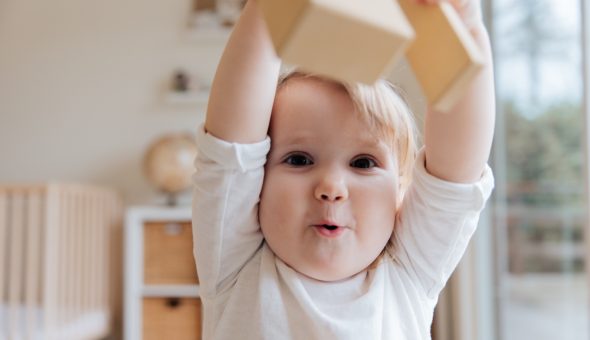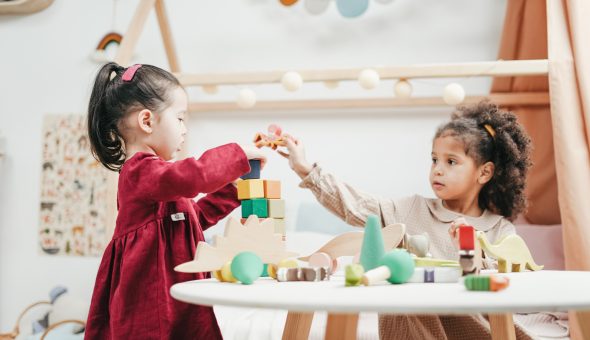 Catering
Our 0-2 Unit staff collaborated with the catering staff at Sodexo to design a specific menu to meet the needs of our youngest children. Our food is all homemade on site and does not contain any salt or sugar.
If your child is not yet on solids, our staff can blend their portion of food to the appropriate consistency. We have two food blenders in order to keep those with dietary requirements separate. If your child has dietary requirements, our catering staff can adapt the menu accordingly.
The Fees
Our fees are based on a 52 week provision, with monthly billing:
| | |
| --- | --- |
| Price for half day | £34.50 |
| Price for full day | £68.75 |
Registration fee: £150
Deposit: EU, £750; Rest of the World: 3 months fee
Notice: 3 months
Example fees based on different committments are below:
| | | |
| --- | --- | --- |
| Example Committment | Monthly Fee | Yearly Fee |
| 3 half days | £449 | £5,382 |
| 2 full days | £596 | £7,150 |
| 3 full days | £894 | £10,725 |
| 5 full days | £1,490 | £17,875 |

Keeping You Informed
We ensure you are kept informed at all stages with regards to your child's development.
The Interactive Learning Diary (ILD)
The Interactive Learning Diary (ILD) is an online portal, allowing you to keep up to date with your child's learning journey. Your child's key person will record observations and assessments weekly, which you will then be able to access from home. This builds up a record of your child's activities, accomplishments and next steps, for us to share with you as parents. All of your child's progress will be assessed in line with the Early Years Curriculum. Once your child has started you will be given log in details so that you can access and contribute to their ILD. Please be assured that no personal data regarding your child will be shared beyond the Early Years team.
The Interactive Nursery Manager (INM)
The Interactive Nursery Manager (INM) is the wellbeing app connected to the ILD. This will allow you to see how your child has been throughout the day. The nursery staff will input how your child has eaten, slept, and how many nappies they have had each day. The INM will also notify you of any accidents and incidents your child has had. We will however, always contact you directly if your child is hurt or unwell.
The Nursery Space
We are proud of our dedicated space in the Butcombe Nursery and Preschool. We have dedicated play rooms, care facilities and outdoor spaces for your children to enjoy.