Bristol Crown Court trip
30 May 2019
The annual Crown Court trip saw five aspirants lawyers from Year 12 witnessing three cases at Bristol Crown Court on 22 May 2019.
They saw two sentencings. The first being fraud and theft (concurrent, suspended sentences served along with an order for full compensation and costs), the second for dangerous driving without a licence (community service and curfew ordered, along with costs).
The final case was mid-trial, a complex instance of grievous bodily harm, which for reporting reasons cannot be commented upon until the conclusion of the trial.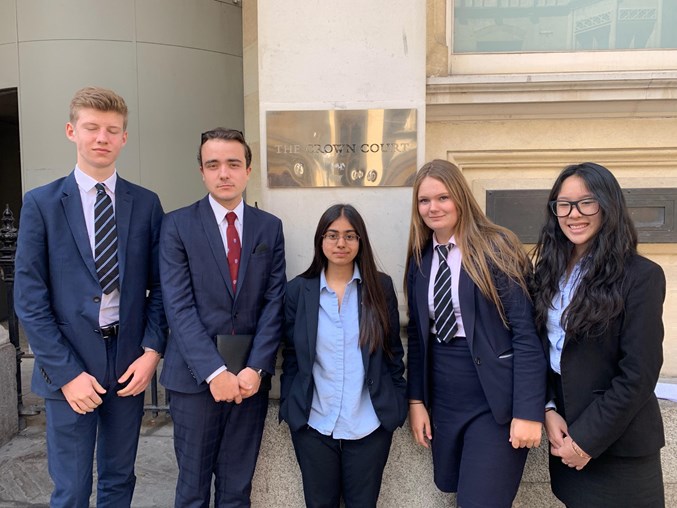 It was excellent for our pupils to see first-hand the role of barristers, judge and jurors, providing balance and thoroughness within the English criminal justice system.