Author visit: Dan Smith
13 February 2019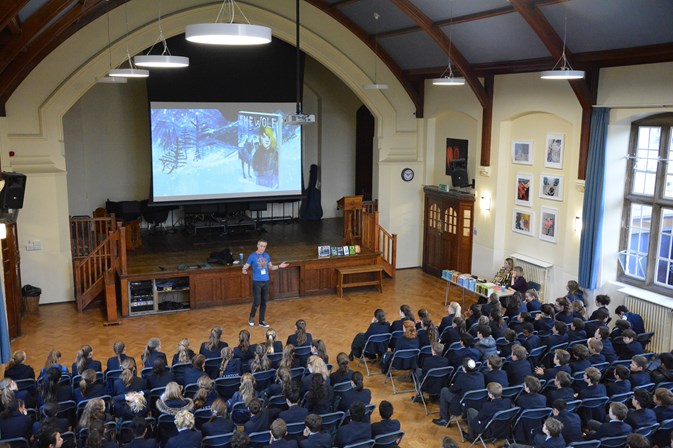 Author Dan Smith came to visit Years 7 and 8 last week. He spoke to the pupils about his exciting and challenging childhood, his love of stories in all their forms and the importance of reading for pleasure, entertainment and as a form of escape.
We were incredibly lucky to hear Dan read an extract from his brand new novel for children, the viking adventure thriller She Wolf, which hasn't even been published yet! Hearing this small snippet whet our appetites for getting our hands on the full story when it's out.
Members of our Creative Writing Group had an extra session with Dan after the talk, where he shared some top tips about creating story elements that are vital to writing a gripping adventure story. This was thoroughly enjoyed by all and we can't thank Dan enough for his time.