Come along to discover Clifton College Preparatory School and get a taste of life at Clifton. Chat to current pupils, meet the Heads of Departments, explore our inspirational facilities and enjoy the diverse displays and interactive activities in the classrooms and beyond. Informal refreshments will be available throughout the morning.
Clifton College Preparatory School has been named as one of the top 100 preparatory schools by the Sunday Times – the only independent school in Bristol to make the list.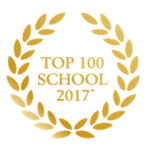 What to expect on the day
9.45am
A warm welcome in our Preparatory School Hall and an opportunity to chat with staff over refreshments. Families will also be introduced to their pupil Guides.
10.00am – 10.20am
Hear the Headmaster of the Prep School, outline his vision for the future and your child's education.
10.20am – 11.45am
Discover what makes Clifton tick. Visit a number of lessons, explore our extensive facilities and sample our unique House system on your guided tours.
11.45am – 12.00pm
A chance to chat to the Headmaster, Deputy Heads, Heads of Departments and the Admissions staff over informal refreshments.
12.00pm
Open Morning comes to a close.
Book your place now by calling our Preparatory Admissions team on 0117 405 8693 or complete the form below: